What Does Disability Insurance Cover?
---
Carl Engelking
Jul 29, 2019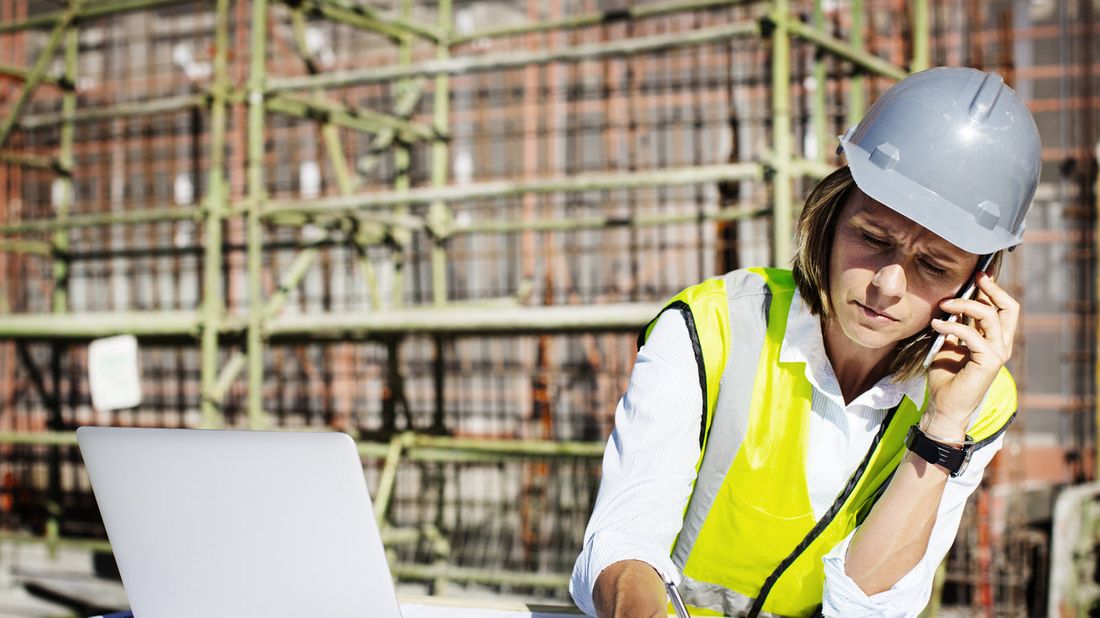 When you get sick or injured and can't work the last thing you want to worry about is how you'll pay the bills and stock the pantry. Your focus should be on recovering and getting back in the game.
Fortunately, disability income insurance exists so you can do exactly that. If you become disabled and can't work, or work as much as you used to, this type of insurance will pay a monthly benefit to replace a portion of your lost income. It can help keep your financial goals within reach while you tend to your health in the meantime. But not every illness or injury necessarily qualifies for coverage. So, if that's the case, what does disability insurance cover?
To answer that, let's start with the basics.
DISABILITY INSURANCE: A QUICK PRIMER
Broadly speaking, there are two types of disability insurance: short and long term. Short-term disability is designed for temporary health issues. Long-term disability provides coverage when a sickness or injury prevents you from working for more than several months, years or the rest of your career. Most people receive disability coverage through an employer-sponsored plan, but you can also purchase your own disability insurance policy as many employer plans only cover a portion of your salary, perhaps 60 percent. Keep in mind, benefits received through an employer plan are taxable, which means your post-disability income may be lower than anticipated.
RELATED CONTENT: What Is Disability Insurance? Our disability insurance guide can help you learn more about disability insurance and how it can benefit your financial plan. 
Both short- and long-term disability insurance has a beginning date, which means there's a certain length of time you must be disabled before your benefits kick in. Think of it like the deductible you pay on car insurance – a longer waiting period is like paying a higher deductible. The other keyword to know is the benefit period, or the amount of time your policy will pay a benefit. Typically, the longer the benefit period the higher the premium.
WHAT DOES SHORT-TERM DISABILITY INSURANCE COVER?
Now that you have the basics, what will short-term disability insurance cover?
Generally, short-term disability will provide income if you can't work due to illness, an accidental injury or if you're recovering from child birth. If one of those things keeps you from working anywhere from a few weeks to a year, you'll lean on short-term disability. Keep in mind, if your short-term disability plan is through work, your employer may require you to use all your available sick days before your disability benefit kicks in. 
WHAT DOES LONG-TERM DISABILITY INSURANCE COVER?
If an illness or injury keeps you out of work until your short-term disability benefit expires, long-term disability will pick up where right where it left off. That's why you'll typically need to wait 90 days or more before for long-term disability pays a benefit.
Musculoskeletal and connective tissue disorders, along with cancer, account for roughly 40 percent of new long-term disability insurance policies. Heart conditions, injuries and some mental illnesses are also covered via long-term disability. Long-term disability policies typically stop paying once you are either over the age of 65 or reach your full retirement age, at which time you may become eligible for Social Security disability benefits.
Another quick point about long-term disability insurance. Let's assume you're getting treatment for cancer and are collecting your long-term disability benefit. If your health improves and you go back to work, only to have a setback two weeks later that prevents you from working again, you won't necessarily need to go through a new waiting period to collect benefits again.
A KEY COMPONENT OF YOUR PLAN
Disability insurance is a crucial component of a larger financial plan, because it safeguards your ability to contribute toward your goals, even if you need to miss work. That means it's important to make sure your total disability insurance coverage is enough to meet your current and future needs. A financial advisor can help you fit all your life ambitions into a comprehensive financial plan that helps grow your wealth and fully protects your ability to build wealth no matter what the future may hold. 
To be used with form MN 992-STD, MN 992-LTD, MN 1096 SGSTD, MN 1096 SGLTD, ICC16.TT.DI.IIB.(0916), ICC16.TT.DI.FIB.(0916), ICC16.TT.DI.CAT.(0916), ICC16.TT.NCDI.(0916), ICC16.TT.GRDI.(0916), ICC16.TT.DI.PDB.(0916), ICC16.TT.DI.PDBO.(0916) or state equivalent. Not all contracts and optional benefits are available in all states. Disability insurance policies contain some features and benefits that may not be available in all states. The ability to perform the substantial and material duties of your occupation is only one of the factors that determine eligibility for disability benefits. These policies also contain exclusions, limitations and reduction-of-benefits provisions. Eligibility for disability income insurance, additional policy benefits, and qualification for benefits, is determined on a case-by-case basis. For costs and complete details of coverage, contact your Northwestern Mutual Financial Representative. Disability insurance policies contain exclusions and limitations that could affect individual coverage. For costs and more complete details, consult a Northwestern Mutual financial representative.       
 
Northwestern Mutual is the marketing name for The Northwestern Mutual Life Insurance Company, Milwaukee, WI (NM) (life insurance, disability insurance, annuities, and life insurance with long-term care benefits) 
90-2704-86 (05/21) 
Take the next step
Our advisors will help to answer your questions — and share knowledge you never knew you needed — to get you to your next goal, and the next.
Get started
Want more? Get financial tips, tools, and more with our monthly newsletter.