What Is a Personal Loan?
---
Cathie Ericson
Sep 02, 2020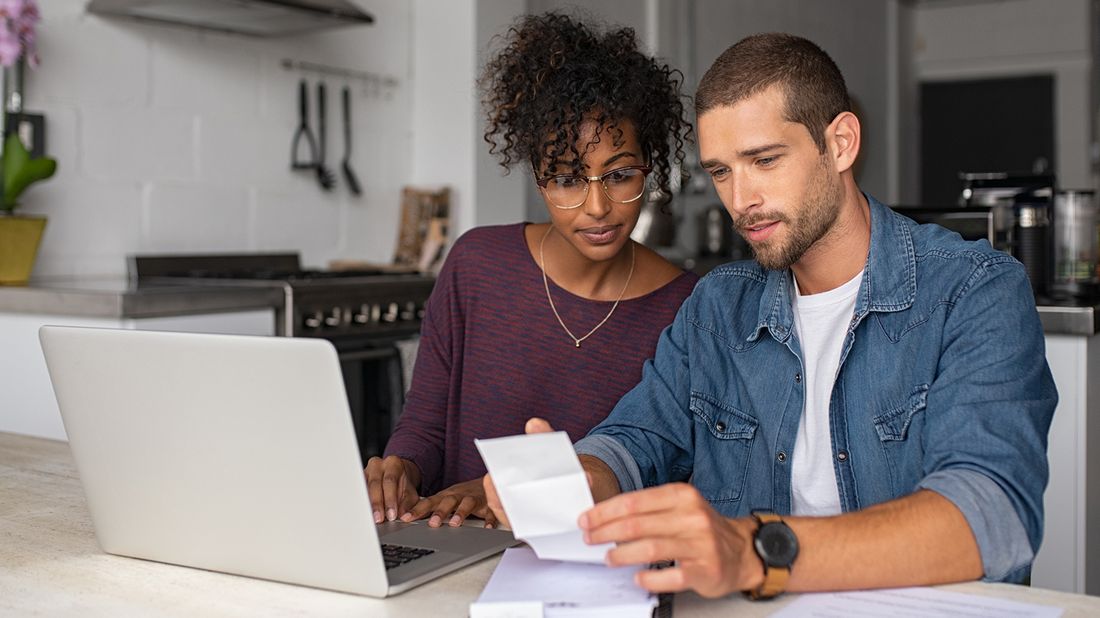 If you're looking to consolidate debt or need to borrow money, a personal loan is an option to consider. But what is a personal loan? Here's what to know to help you decide if one is right for you.
HOW DOES A PERSONAL LOAN WORK? 
A personal loan is an installment loan, meaning you borrow a pre-determined amount of money and pay it back within a specified time frame, typically several months or years. Unlike a credit card, which can be paid off in varying increments, with a personal loan you make fixed payments on a regular basis, which can be a way to simplify your finances.
Most personal loans have a fixed interest rate (some types have variable rates) that can often be significantly less than the interest rate on a credit card. This, however, will depend on your creditworthiness — the higher your score, the lower your rate. And unlike a mortgage or car loan, most personal loans are unsecured loans, meaning they are not backed by collateral (the home or car). 
WHAT SHOULD YOU USE A PERSONAL LOAN FOR? 
Personal loans are often used for debt consolidation, which is when you roll multiple bills, such as credit card balances and other debt like medical bills, into a single loan. However, you want to make sure that the interest rate for the personal loan is less than what you're paying on your existing bills. Here are some other use cases, but for each scenario, make sure to check the interest rate to ensure you're getting favorable financing. 
Vehicle financing: While a personal loan may have a higher interest rate than what an auto dealership or bank can offer you, it's still worth shopping around to make sure you're getting the most bang for your buck.  

Small-business funding: If your business is cash-strapped, a personal loan can help you cover rent, payroll and inventory instead of running up your credit cards.  

Home improvements: You can use a personal loan for improvements or repairs to increase your home's value. Another option to consider is a home equity line of credit (HELOC), which is a line of credit you can tap as needed, much like a credit card. While a HELOC can offer a more attractive rate than a personal loan, you may not have sufficient equity in your house to qualify for it. (Note that many banks have cut back on granting HELOCs due to the economic uncertainty caused by COVID-19).  
While a personal loan can be helpful in many situations, you should be cautious about using one for expenses that don't have long-term value, such as a lavish wedding or a dream vacation. Instead, save up for these events ahead of time so you're not left making payments long after the event is over. 
HOW TO DECIDE IF A PERSONAL LOAN IS RIGHT FOR YOU 
You may be able to use a personal loan to help you get out of debt faster and at a lower cost. Of course, that will depend on whether the new loan's interest rate is lower than what you previously had — even after you account for the fees. Here are some additional questions to ask yourself:
Can you pay off your credit card moving forward? Using a personal loan to pay off credit card debt can give you clean slate. The last thing you want to do is open a new loan and then run your credit card balance back up. If you use a personal loan to pay down a credit card balance, make sure that you'll be able to live within your budget and pay off your balance in full every month moving forward.
Have you read and understood all the terms? If you decide to apply for a personal loan, be sure you fully understand the interest rate you'll be paying, as well as the total annual percentage rate, which includes the additional fees attached to your loan. There may be other fees as well, including an origination fee (which compensates the lender for processing the loan) or a pre-payment penalty, should you pay off the balance of the loan early.
A personal loan can be a smart way to pay off debt or borrow money, if you are able to qualify for an interest rate that's below what you are currently paying on your debts, but as with any financial decision, you'll want to weigh the pros and cons. 
If you have more questions about how a personal loan fits into your broader financial picture, a financial advisor can help you see how all the pieces of your financial life fit together, which can help you decide if a personal loan is a good fit for your situation.
Take the next step
Our advisors will help to answer your questions — and share knowledge you never knew you needed — to get you to your next goal, and the next.
Get started
Want more? Get financial tips, tools, and more with our monthly newsletter.