4 Things to Buy in October — And 4 You Should Skip
---
Catherine McHugh
Oct 01, 2021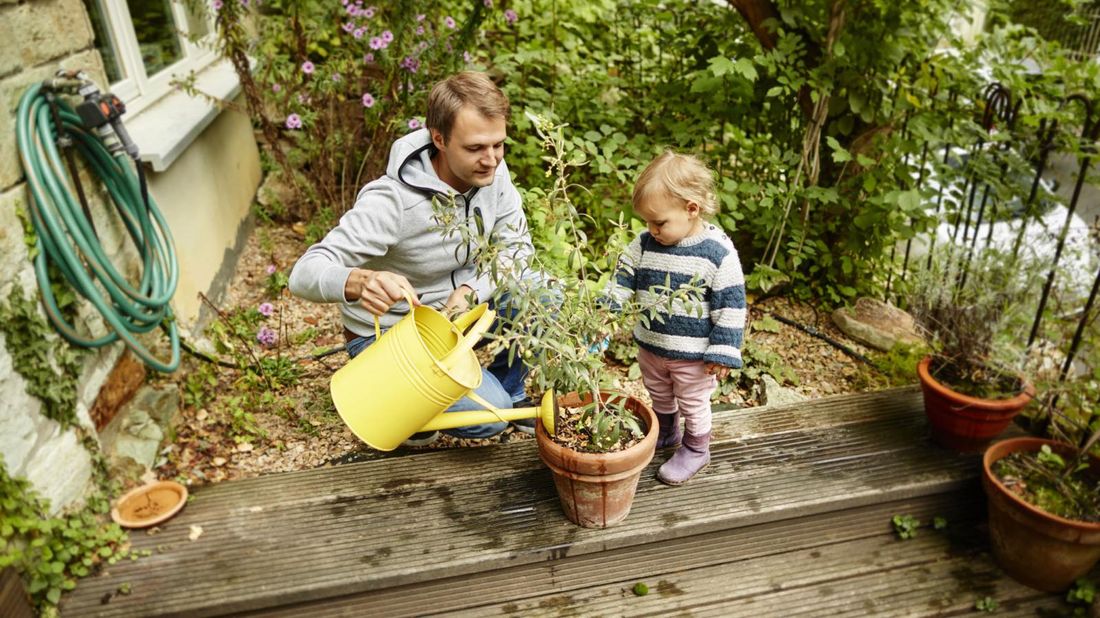 Though summer usually wins most seasonal popularity contests, autumn has abundant charms: leaves of bright red and gold, hot apple cider and parades of little goblins requesting treats.
But whether you're checking out end-of-season sales or looking for discounts on what the cooler months have to offer, you'll be able to find deals to suit your preference. Here are some of the best things to buy in October — and a few you should skip for now.
WHAT TO BUY IN OCTOBER
Grills and Accessories
Just because summer is officially over doesn't mean you can't still cook outside. So if you didn't purchase that grill you had your eye on earlier this year, Julie Ramhold, a consumer analyst with DealNews.com, says you may be able to find a great deal now.
"Watch for charcoal grills to be as low as $30 while gas grills could be as affordable as $45," Ramhold says. "You might also want to keep an eye out for accessories as well — things like smoking chips could be as low as $2 and tool sets could be as little as $7." She adds that summer-themed cookware items may also be deeply discounted. 
Fall Clearance Apparel
If you're looking to fill out your wardrobe, Ramhold says you can expect to see plenty of deals on clothing. "There will be sales themed around 'fall' or 'autumn,' and also clearance or warehouse sales as well," she says. "Discounts could be as high as 90 percent off on clothing, shoes and accessories."
But don't be surprised if these "fall" sales are short on actual cooler-weather clothing: "They might include any inventory that retailers were unable to sell during their Labor Day sales."
Plants
Sales often spring up during the change of seasons, and gardening enthusiasts will be happy to find some types of plants significantly marked down this month. "Look for the end-of-season sales at nurseries, particularly on perennials," Ramhold says. "Given that they don't have to be replanted each year, they're pretty low-maintenance so they're good investments for those wanting to revamp their yards."
Halloween Costumes
Savvy shoppers know that November 1 is the best day to shop for Halloween costumes — but only if you're not being picky. "Well, yes, after Halloween, deals can be up to 80 percent off," Ramhold says. "But it's also the worst time to shop if you want the best selection."
Instead, she suggests shopping for costumes throughout the month. "Look early online at stores like eBay and Amazon, which may offer an extra 20 percent off or even up to 40 percent off select purchases. If you wait until later in the month, you'll see stores like Target knocking 50 percent off costumes," Ramhold says. "Walmart may wait to slash prices on costumes until the end of the month, but then they'll drop them to as low as $5 per item."
WHAT TO SKIP IN OCTOBER
Winter Clothing
It may be the start of sweater weather, but not necessarily sweater sales. "Keep in mind that winter clothing is just beginning to hit store shelves, so it's too soon to expect any major discounts," Ramhold says. "For this category, try shopping during Black Friday sales or even later in December and January in order to find what you need and maximize your potential savings."
Televisions
If you were thinking of getting a new TV for the start of the fall television season, you may want to hold off a month or so. "There won't likely be many sales on TVs during October anyway, but any that do pop up probably won't be worth it," Ramhold says. "Hold off until Black Friday when there's bound to be a ton of deals and a bigger selection, too."
The iPhone 13
You might be tempted to get Apple's just released iPhone 13, but Ramhold says it's too early to see any discounts on the new devices. "Instead, wait until Black Friday," she says. "Target and Best Buy will have deals that likely will include outright savings, bonus gift cards with purchase, or a combination of the two."
Gift Cards
They are sometimes the perfect presents for those in your life who are difficult to buy for, but "unless you need one right away, holding off until December means finding better deals on gift cards," Ramhold says. "Not only do we generally see more options during that month, but they often come with better deals overall: discounts on the face value or bundled with bonus cards to make them even more appealing."
Take the next step
Our advisors will help to answer your questions — and share knowledge you never knew you needed — to get you to your next goal, and the next.
Get started