What to Do If Your Identity Has Been Stolen
---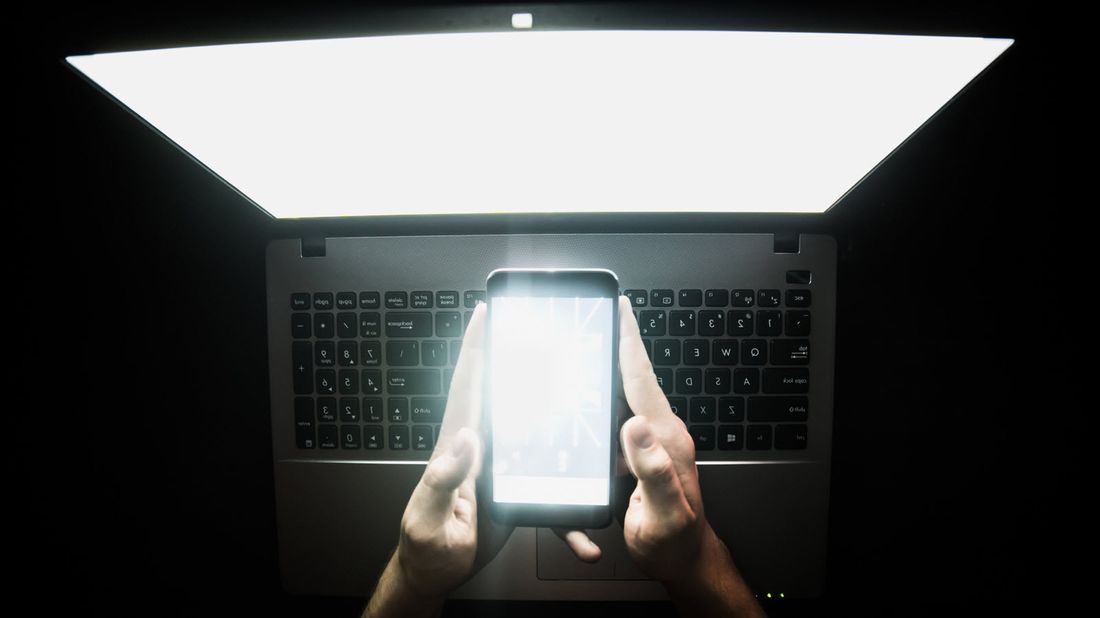 When a stranger meddles with your identity and finances, it's incredibly frightening. You aren't alone, however, and there are ways to fight back and quickly repair the damage.
Javelin Strategy & Research's 2018 Identity Fraud Survey found that identity theft is currently at a record high. In 2017, more than 6 percent of consumers fell victim to identity fraud, and fraudsters pocketed an astounding $16.8 billion from their targets.
Here's what to do if your identity has been stolen.
ACT IMMEDIATELY
Spotting an unauthorized charge or receiving a collections call for a debt you never incurred is enough to launch stress levels into orbit. Here are a few steps to address the problem immediately:
Contain the damage. Call the businesses that maintain your compromised accounts. A customer service rep can help you dispute phony charges. While you're on the line, ask for new cards with new numbers.
Get in touch with a credit bureau. Contact Equifax, Experian, or TransUnion to request a free, 90-day fraud alert (the bureau you contact is required to inform the other two). The alert will require creditors to verify your identity before allowing someone to open an account in your name.
Maximize your security. Start by changing your passwords if there's a possibility you've been hacked. Then see whether your account offers the added security of two-factor authentication, which requires both a password and a device that's unique to you, such as your cell phone, to access your account. Typically, after logging on you'll receive a text message or robocall with a unique code to access your account. Finally, review your PINs and security questions. You'll want to ensure that someone can't guess or Google the answers to those questions.
Build a paper trail. Head to your local police station and file a report related to identity theft. Afterward, follow up and request a copy of the report. You may need it as you continue to clean up your compromised finances.
It's essential that you keep a very close eye on your finances in the coming months:
File a complaint with the Federal Trade Commission. In its efforts to crack down on identity theft, the FTC has developed a dedicated site for victims. On it, you can report the crime and customize a plan specific to your financial dilemma. You can also find out how to deal with an account opened in your name, a stolen credit card, tax fraud, exposure of personal information from a data breach and more.
KEEP A CLOSE EYE ON YOUR ACCOUNTS
Once you've put out the initial fires, ensure you've taken care of every breach of your personal data. At this point, it's essential that you keep a very close eye on your finances in the coming months:
Pore over every bill and statement. At least initially, consider reviewing your bank & credit account activity once a week rather than waiting for the monthly bill. Again, look for suspicious charges and mysterious cash withdrawals.
Set up account alerts. Catch fishy activity as soon as it happens. Tweak your financial account settings so you're notified whenever a transaction occurs without a physical card present, when a purchase is made above a specified dollar amount, and more.
Watch your credit history report. Get copies of your three free credit reports. Do you see unfamiliar addresses listed? Lines of credit you don't recognize? Bankruptcies you haven't filed? If your identity is still being misused or fraudulent activity hasn't been erased, get in touch with the credit bureau ASAP and dispute the report.
Consider credit monitoring. If your personal information was exposed through a company data breach — such as the Equifax breach of 2017 — you'll likely be offered several months of credit monitoring at no cost to you. Otherwise, consider footing the bill for a monitoring service yourself. You'll have professional watchdogs keeping an eye on your identity 24-7.
DON'T LET IT HAPPEN AGAIN
When your identity is stolen and you're forced to clean up the mess, you're extra motivated to prevent further fraud — at least as much as you conceivably can. Adopting these habits will go a long way toward that goal:
Secure your passwords. Once you've created strong passwords, take steps to keep them safe. Don't leave them lying out at the coffee shop or store them in an unsecured electronic document. If you struggle to remember your passwords, think about using a password manager. These apps keep your passwords in an encrypted, digital vault with multifactor authentication and other enhanced security measures.
Protect your personal information. We live in a digital world, but a common way for someone to get your sensitive data is still from your garbage. Don't leave intact, sensitive documents out at the curb. Instead, use a cross-cut shredder to mince up discarded documentation and unwanted credit card offers.
Steer clear of phishing scams. Phishing occurs when a criminal impersonates a legitimate business to trick you into handing over your personal information. You might get an email from your "credit card company" or a phone call purportedly from an "IRS representative." Pay attention to the sender's email address; it'll probably look strange. The links or phone numbers provided aren't associated with the organization. Also note the tone of the message. Scammers warn of dire consequences for not providing the requested information. If any of these red flags pop up, play it safe and call the business directly and ask about the validity of the message (and look the phone number up on your own).
Safeguard your devices. Odds are a good portion of your financial activity takes place on one or more of your electronic devices. But it's important to skip automatic sign-in and encrypt files in case someone steals your device. In addition, stay secure online with strong antivirus software, firewalls, and malware protection.
No one wants to contend with financial fraud — nobody. But always remember you aren't alone, and there are entire companies staffed by experts to help you solve the problem You have allies in this fight, but you need to act. With the right plan in place, you'll win the fight.
Take the next step
Our advisors will help to answer your questions — and share knowledge you never knew you needed — to get you to your next goal, and the next.
Get started
Want more? Get financial tips, tools, and more with our monthly newsletter.