What to Know About College and Coronavirus
---
Cathie Ericson
May 20, 2020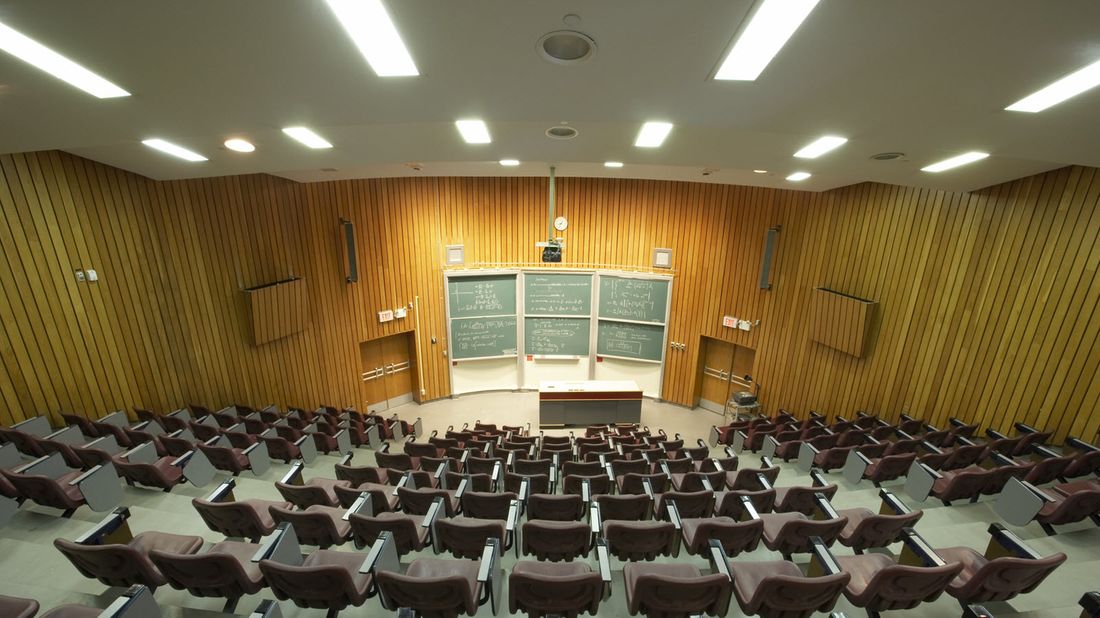 If your child is college-bound, the fall semester feels like one big question mark right now. Will students be back on campus or will the semester be remote? Will some fees and tuition costs be waived? Is it better to take the year off?
If you're a bit stressed, take comfort that you are far from alone in your confusion. Even college administrators calling the shots are finding it difficult to plan for fall. But that doesn't change the fact that families have a lot of money riding on what happens for the 2020-21 school year. Here's what you should know about college and the coronavirus.  
WILL MY CAMPUS OPEN?
You've likely heard conflicting reports that some schools have already decided to conduct fall classes online, while many others are cautiously optimistic about a return to campus in fall. In general, schools are in wait-and-see mode, and that's hard to plan for.   
"Students think the schools should be making these decisions now, but it's out of their hands," says Chelsea Mariah Stellmach, admissions advisor at Chicago-based KaiZenith Admissions Consulting. "That's because, in most cases, it will be based on what's happening in their region closer to the time."
I WASN'T READY ON 'DECISION DAY'…NOW WHAT?
May 1 is unofficially "Decision Day", or the day high school seniors commit to a school and send that enrollment deposit to reserve their spot. Don't worry if you were still undecided because many schools extended the official decision-day deadline to June 1.
"This is a new game, compared to the rigidity of before," says Tom O'Hare, an independent college adviser with Get College Going in Boston and founder of Pivotal College Years, an online college planning portal. "While elite schools might be holding to hard-and-fast deadlines, we are hearing that many schools will work flexibly with families like we've not seen before."
Stellmach says students with unanswered questions regarding their decision, deposit or financial aid package need to be tenacious, as many colleges are being inundated with inquiries. She recommends calling first, then emailing if the person is unresponsive. She also advises consulting the school directory to find a specific person, rather than communicating through a generic "admissions@school" email.
"Communicate that you need more information to make an informed decision, but that the school is still a top choice," she says.
WHAT ARE THE IMPLICATIONS OF A GAP YEAR?
According to a recent survey, 16 percent of students are considering a "gap year" or "deferral" as a potential fallback should instruction move online, but that could be easier said than done.
"Most schools grant deferrals on a case-by-case basis," says Stellmach. "There is a process you have to go through, so don't depend on it."
Schools with more financial flexibility, such as large state schools, might be more lenient than a smaller school that already has intimate class sizes and may be more dependent on tuition money.
O'Hare agrees schools will be judicious in granting deferrals, but also encourages families to consider the consequences of taking a year off, as typical gap-year opportunities, such as working or traveling, may be in short supply. There are also potential financial implications of a gap year.
"Often, there is no guarantee of the same amount of merit or need-based aid if you take a deferral," says O'Hare. If, for example, you take community college classes, some schools will consider you a transfer and that could impact your financial awards.
WILL SCHOOLS OFFER REFUNDS OR CHARGE LESS IF THEY GO ONLINE?
While you might feel online instruction is less valuable than in person, your school may not agree. In fact, some schools routinely charge more for remote learning.
"Most schools won't be able to offer a discount on distance learning," Stellmach says. "They still have expenses and might even have to invest more into infrastructure to support widespread distance learning."
O'Hare recommends taking the long view, even if a semester of online instruction might seem expensive. "You are committing to a particular school because you want four years there and you value the outcome of graduating from that school. We tend to live in the moment but stick to your well-thought-out plan if you can."
WHAT IF MY FINANCIAL SITUATION HAS CHANGED?
If your financial situation has changed, your child may be eligible for more aid. However, you need to be their best advocate and come prepared with specifics about your situation. Perhaps you or your spouse got sick or lost a job. Perhaps your child was counting on a now non-existent summer job at a movie theater or camp to defray costs.
"Don't just say 'I need any amount of money.' Write an appeal letter that explains, in numbers, the impact COVID-19 has had on you," says Stellmach. "Let them know the amount you need to make the school feasible."
You also might be able to score more merit aid if your story improved — from a better GPA to earning a special award.
"Some schools might be willing to reallocate merit money if their analytics show they need to admit more students to meet certain benchmarks," says O'Hare.
 
Take the next step
Our advisors will help to answer your questions — and share knowledge you never knew you needed — to get you to your next goal, and the next.
Get started