What to Know About Deferring Your Student Loans
---
Marianne Hayes
Sep 19, 2023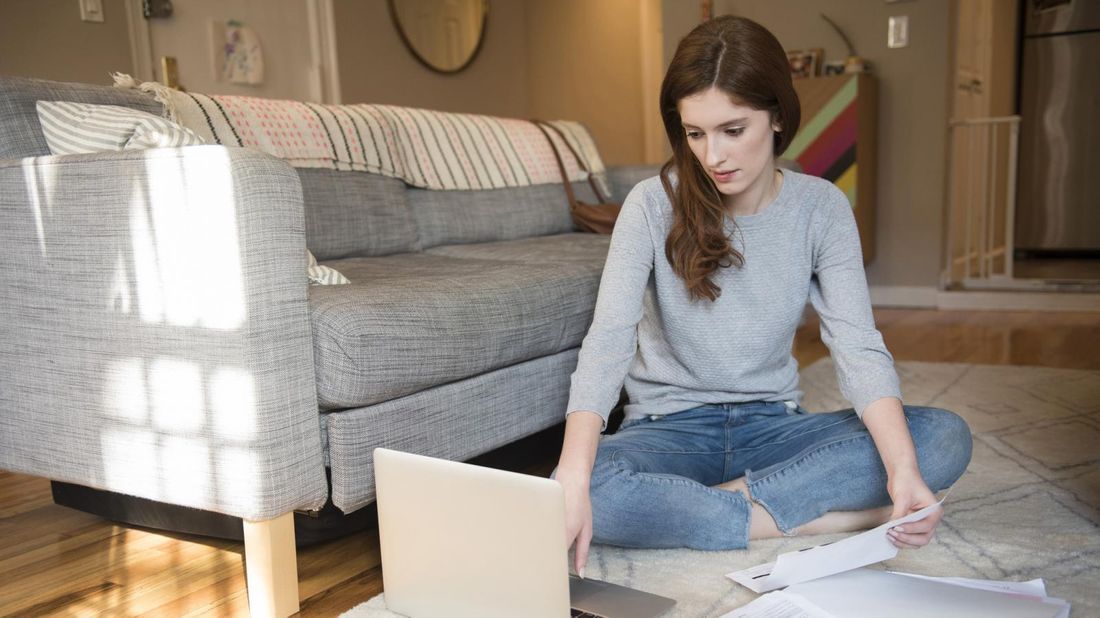 Key takeaways
The end of the pause on paying back federal student loans is coming to an end.

Borrowers should explore their repayment plan options.  

Student loan deferral may be worth considering.
Since March 2020, federal student loan borrowers have been able to pause their loan payments—including interest—with no penalty, as part of the CARES Act Congress passed in response to the COVID-19 pandemic. The provision was extended multiple times but interest on student loans resumed on September 1, and payments will come due starting in October.
It's important to understand that student loan forgiveness programs and the COVID deferment are different from the Biden administration's student loan cancellation initiative, which would have forgiven some or all federal student loan debt for tens of millions of Americans. In June, the Supreme Court ruled that the president did not have the authority to implement that plan.
"At the end of June, the U.S. Supreme Court struck down the president's first plan for any kind of across-the-board debt cancellation," says Heather Jarvis, an attorney specializing in student loan law. "What we expect is that over time, the administration will be evaluating whether they can announce any kind of plan B for loan forgiveness based on their evaluation of the Higher Education Act."
Still, a recent survey found that almost half of borrowers expect their federal student loans to go into delinquent status when the payment pause ends. If you think it's likely you'll still need relief from student loan payments, here are some action items you can take to help you figure out how to start paying them back—or whether you should consider deferring your payments.
How to resume paying your student loans
1. Figure out who your loan servicer is
Federal student loans are provided through the U.S. government. A loan servicer is a private company that administers the loans. But Jarvis notes there have been lots of changes in servicing since the payment suspension began.
"Folks really need to check and see who it is they're supposed to be dealing with, and they can look that up on StudentAid.gov." Jarvis says.
Log in to clarify who your current servicer is because it may have changed since you made your last student loan payment.
2. Update your contact information
While you're visiting StudentAid.gov, navigate to your profile and make sure your contact information is up to date. If you've moved, have a new phone number, or use a different email address, now is the time to make updates. You don't want to miss any important notifications from your loan servicer—like your monthly payment reminder.
After that, you can access your account on your loan servicer's website to update your information there.
3. Enroll in the right repayment plan
Check to see what your current repayment plan is and if the monthly payment fits into your budget. If it's going to stretch your paycheck, there may be ways to lower it through one of many repayment plans the Department of Education offers.
"The most affordable repayment plan for most people is the newest plan that no one was enrolled in before the pandemic because it was just released," Jarvis says.
She's referring to the Saving on a Valuable Education plan, also known as SAVE, which the Biden administration launched on August 22. This income-driven repayment plan calculates payments based on the borrower's income and family size—and forgives the remaining balance after a certain number of years. According to the White House, this plan will bring many borrowers' monthly payments down to zero. Other borrowers will save about $1,000 annually.
The Biden administration is also instituting a 12-month on-ramp to repayment. If borrowers miss a federal student loan payment from October 1, 2023 to September 30, 2024:
Their loan won't be considered delinquent or placed in default.

The missed payment will not be reported to the credit bureaus.

The loan will not be referred to debt collection agencies.
Take the next step
Our advisors will help to answer your questions — and share knowledge you never knew you needed — to get you to your next goal, and the next.
Get started
How does student loan deferment work?
A student loan deferment allows you to temporarily pause your payments. You may be eligible if you are:
Enrolled in an eligible college or career school at least half-time

Unemployed

Undergoing cancer treatment

Facing economic hardship

Enrolled in a graduate fellowship program

On active duty military service
Pros of student loan deferment
You'll free up money.

The most obvious perk of deferring your student loans is that you won't have to make your monthly payment. Among those who are currently making payments, the average monthly amount due is $393, according to the

Federal Reserve

. If you're rebuilding your financial health, temporarily deferring your loans could enable you to pay off

high-interest debt

or establish a solid

emergency fund

while you get back on your feet.

Interest may not accrue.

If you have subsidized federal student loans, interest generally does not accrue during the deferment period. The same goes for Federal Perkins Loans, along with subsidized portions of certain types of consolidation loans. (Unsubsidized loans, on the other hand, are another story. More on this in a bit.)

It can help prevent you from defaulting.

If you're struggling to keep up with payments and default on your loan, the account could get sent to a collection agency, which can negatively impact your credit score. What's more, the entire balance—including interest—

becomes due immediately

. Again, these consequences will be off the table for the first year that student loan payments resume, but deferment could make sense after that.

You can restore your borrowing power.

If you have student loans that are in delinquent status, you can't borrow additional loans for educational programs. This could spell trouble for those hoping to go back to school. Deferment

temporarily safeguards

your loan from default to help keep your borrowing power intact.
Cons of student loan deferment
Deferment doesn't make your loan go away.

When your deferment period ends, your student loan balance will be there waiting for you.

Interest may accrue during deferment.

More often than not, interest on private loans and unsubsidized federal loans continues to accrue during the deferment period. If you don't make the interest-only payments, these charges will add up and could be tacked on to your principal balance once deferment ends. It's called

capitalization

, and it might leave you paying much more over the life of the loan. It can also increase your monthly payment.

It could slow the progress you're making toward loan forgiveness.

For example, full-time employees working in a

public-service role

can have their student loan balance forgiven after making 120 qualified monthly payments. When you defer your loans, you pause your payments and delay your loan forgiveness timeline.
Any deferment has consequences so you should make sure you consider all your options to determine if doing so will provide the relief you may need. A financial advisor can help you determine the right course of action for your situation.
Want more? Get financial tips, tools, and more with our monthly newsletter.