Planning With Northwestern Mutual
Why Northwestern Mutual's Historic Year Matters to Our Clients
---
John Schlifske
Feb 17, 2022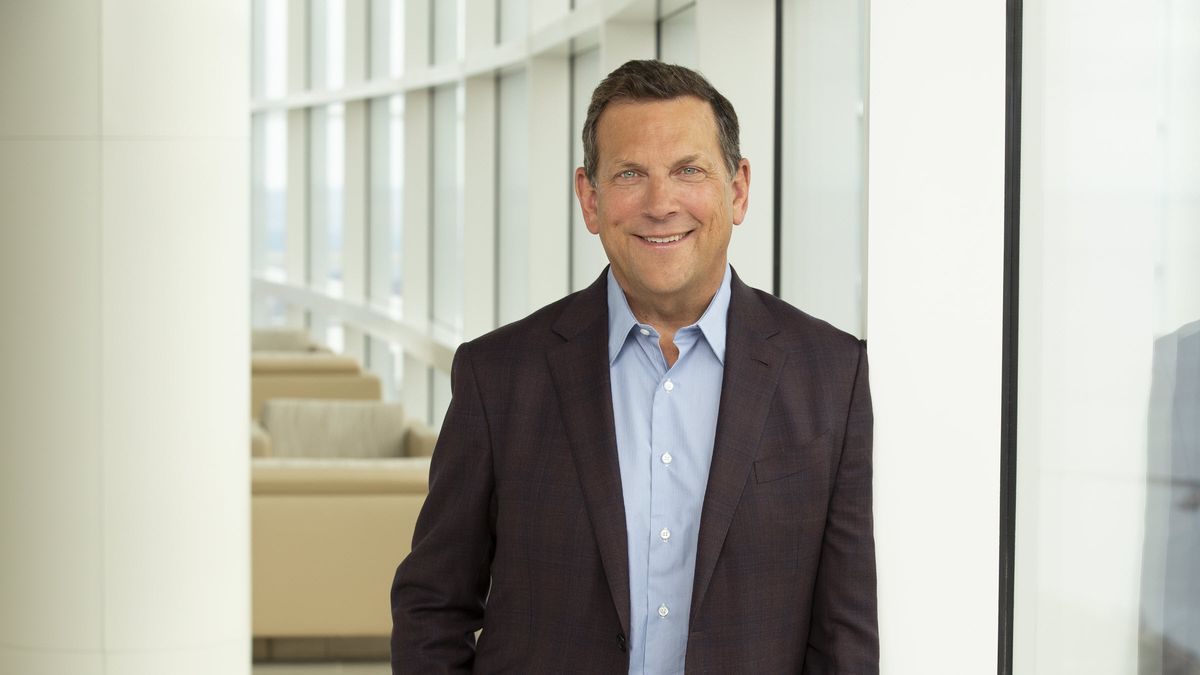 John Schlifske is the Chairman, President and Chief Executive Officer at Northwestern Mutual
Today, I was able to share some exciting news with our clients: in virtually every measurable category, Northwestern Mutual achieved an all-time high in 2021. We continued to serve our clients, grow our business, and produce year-over-year record-breaking results despite the uncertainties and upheaval in the world around us.
Last year, we:
Added a record 196K households, growing our total number of clients to 4.9 million.

Grew our life insurance sales by 52 percent over last year to end 2021 at $1.6 billion.

Saw a 25 percent increase in total client assets in our retail investments business to more than $244 billion. Northwestern Mutual now has a combined $570 billion invested through company and client assets.

Expanded our total surplus by $4.7 billion to a record $37 billion.1

Yet again earned the highest available

financial strength ratings

awarded to any U.S. life insurer with a stable outlook by all of the four major rating agencies

2

(A.M. Best, Fitch, Moody's and S&P). One of only four U.S. companies to receive Moody's Aaa rating with a stable outlook.

Announced an expected

$6.5 billion total policyowner dividend payout

for 2022

, a new record, yet again providing our clients with industry-leading product value.

Increased annual revenue to an all-time high $34 billion.
As the CEO of this great company, I believe these numbers demonstrate that Northwestern Mutual is in a class of its own. We are one of the finest and financially strongest companies across any industry.
But it's important to share why these are more than just numbers on a balance sheet. They each represent something much more compelling.
By growing to a record number of clients, more people are putting their trust in Northwestern Mutual—which is the ultimate measure of success. More people are choosing to work with us because they believe that having a financial plan and the partnership of a trusted Northwestern Mutual financial representative will help them to worry less and live more. And once people join the Northwestern Mutual family, we know they stay. Over 97 percent of our clients kept their life insurance coverage with us – our highest rate on record. We've also seen rapid growth of our wealth management business, which further demonstrates that our clients are finding value in our protect and prosper approach. Clients are choosing Northwestern Mutual because they want to work with a firm that can help them navigate present financial ups and downs, while also preparing for future opportunities and unexpected risks.
Our record surplus demonstrates our ability to make and keep our promises. A robust surplus gives our company the flexibility to respond to unexpected events and stay strong while upholding our commitments to policyowners.
Our record dividend demonstrates the powerful way our clients share in our success. We aim to pay the highest possible policyowner dividends3 each year to deliver value today while maintaining superior financial strength to ensure we keep our promises tomorrow. That's what we did in 2021, and that's what we will do in the future.
We exist to help people make smart financial choices. Our vision is to help free Americans from financial anxiety. In 2021, a year defined by uncertainty and disruption, I'm so proud that Northwestern Mutual continues to be a company for all economic seasons – a strong, dependable, relevant and helpful partner that clients can rely on to navigate their financial lives.
1 Total surplus, which includes Asset Valuation Reserve (AVR) and surplus notes.
2 Ratings are for The Northwestern Mutual Life Insurance Company and Northwestern Long Term Care Insurance Company, as of the most recent review and report by each rating agency. Ratings as of: 12/21 (Moody's Investors Service), 05/21 (A.M. Best Company), 12/21 (Fitch Ratings), 07/21 (S&P Global Ratings). Ratings are subject to change.
3 Decisions with respect to the determination and allocation of divisible surplus are left to the discretion and sound business judgment of the Company's Board of Trustees. There is no guaranteed specific method or formula for the determination or allocation of divisible surplus. Accordingly, the Company's approach is subject to change. Neither the existence nor the amount of a dividend is guaranteed on any policy in any given policy year.