Planning With Northwestern Mutual
Why This Advisor Is on a Mission to Spread Financial Education
---
Catherine McHugh
Feb 22, 2021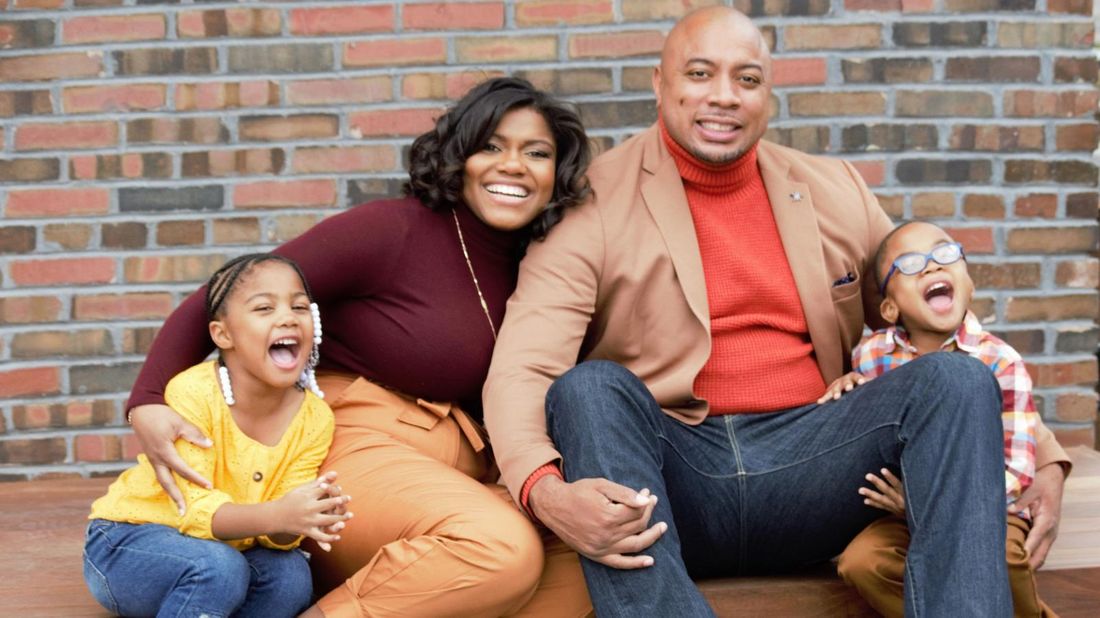 Get to know the people behind the financial advice in our Planner Profile series.
As a teenager growing up in Rockford, Illinois, Erica Wright didn't have many financial role models — but she did have a drive to succeed. Her hardworking parents lived paycheck-to-paycheck, so she began working at an early age, starting a babysitting business at age 12 and working at a fast-food restaurant at age 14.
After earning an economics degree from Marquette University, she landed a position at a big financial services company. "But even then, I didn't feel that I truly knew how to manage my own money or even handle small things like budgeting," she says. "So, I started to buy financial books. As I gained a more thorough understanding about financial planning, that sparked my interest in wanting to teach it so I could help families plan for their futures."
Today, Wright works as a Northwestern Mutual financial advisor in Milwaukee, where she lives with her husband and two young children. Below, she shares her earliest memories about money, why she's passionately working to spread financial education, and the legacy she wants to build.
How did you first learn the value of a dollar?
I mainly learned through self-observation. In college, I began to notice the lifestyles of other students who didn't look like me. I started to realize the possibilities of what my life could be, and how money could be the key to building the life I wanted. My early jobs allowed me to have my own money to buy what I needed, which felt good and was a great start; however, my struggle was understanding how to save for longer-term goals. My parents and I didn't talk about money much, which is a big reason why I'm passionate about helping families start this process sooner. This is something I especially want to be an advocate for in the African American community.
How did you make the leap to becoming a financial advisor?
After I gave birth to my twins, I made the decision to always strive to be an example of what I preach. I cringed at the thought of one day telling them they could achieve anything if I had not strived to accomplish my own goals. My business partner, James Bell, and I went to university together and he started at Northwestern Mutual at the same time as I did at my former employer. When I told him that I was interested in becoming a financial advisor, he said, "This is the best place to do it." Since then, we have merged our business together as the Bell & Wright Financial Group. It's efficient and we trust each other. Plus, we have a nice male/female energy and perspective to offer our clients.
How do you like to give back?
My partner and I are really dedicated to making sure that we offer financial education for African American communities, not only in Wisconsin, but across the country. We're passionate about giving people the right foundation and the tools they need to make good decisions with their finances. We talk to them about the wealth gap and explain that it all starts with education. We want them to understand that they need to have a grounding in financial literacy before they're ready to go on to the next steps of financial planning and building wealth. We're committed to making sure that we deliver it.
We do most of our talks for free; sometimes we host them on our own and sometimes we do joint sessions. Once the pandemic hit, we switched to virtual classes, which has been even better because it's even easier to reach out to communities across the country by hopping on a Zoom call. We do at least two or three a month now.
We're passionate about giving people the right foundation and the tools they need to make good decisions with their finances.
So that's one silver lining from the past year. In what other ways has the pandemic affected your practice?
Interestingly, we've had an uptick in both new and old clients saying they want to invest in the stock market. Their student loans may be on hold or they're saving money by not commuting, so they realize they have a few extra dollars, and they want to put them to work.
What are some of the biggest mistakes you see Americans making with their money?
They don't start their financial planning early enough — everybody has this you-only-live-once mindset. They are so busy living in the present that they don't realize they'll be 55 years old before they know it. It's so important to build your financial planning habits early. Also, whether you're making $30,000 or $300,000 a year, you need to have a good understanding of what money is coming in and what is going out. Just getting a handle on that is a big first step — failing to do so is often what leads to excessive credit card debt and bankruptcy.
What would you say to someone who is on the fence about working with an advisor?
Any person or company that is truly successful has a team behind them, so you should, too. An expert who you can rely on for advice and education can help give you the confidence you need to know that you're making the best decisions for your dreams.
What is your biggest financial goal?
I really want to leave a significant legacy, not just to my family, but to the community that I live in — and eventually, the country and the world. I want to help people do better, and I want to win myself. And when I'm old and slowing down, I want to be able to give away as much as I can. I'm only here because somebody gave me something.
What do you love most about your job?
I've been blessed with getting to know so many people with diverse ideas and personalities whom I would have never crossed paths with any other way — I call it "the dopeness." It's just wonderful to be a part of my clients' journeys and success stories, and to know that they're trusting me to help them make informed decisions that allow them to lead great lives.
Erica Wright uses Bell & Wright Financial Group as a marketing name for doing business as a representative of Northwestern Mutual. Bell & Wright Financial Group is not a registered investment advisor, broker-dealer, insurance agency or federal savings bank. All investments carry some level of risk including the potential loss of all money invested.
Take the next step
Our advisors will help to answer your questions — and share knowledge you never knew you needed — to get you to your next goal, and the next.
Get started
Want more? Get financial tips, tools, and more with our monthly newsletter.