Why This Couple Didn't Need to Worry About Retiring on Time Despite the Coronavirus
---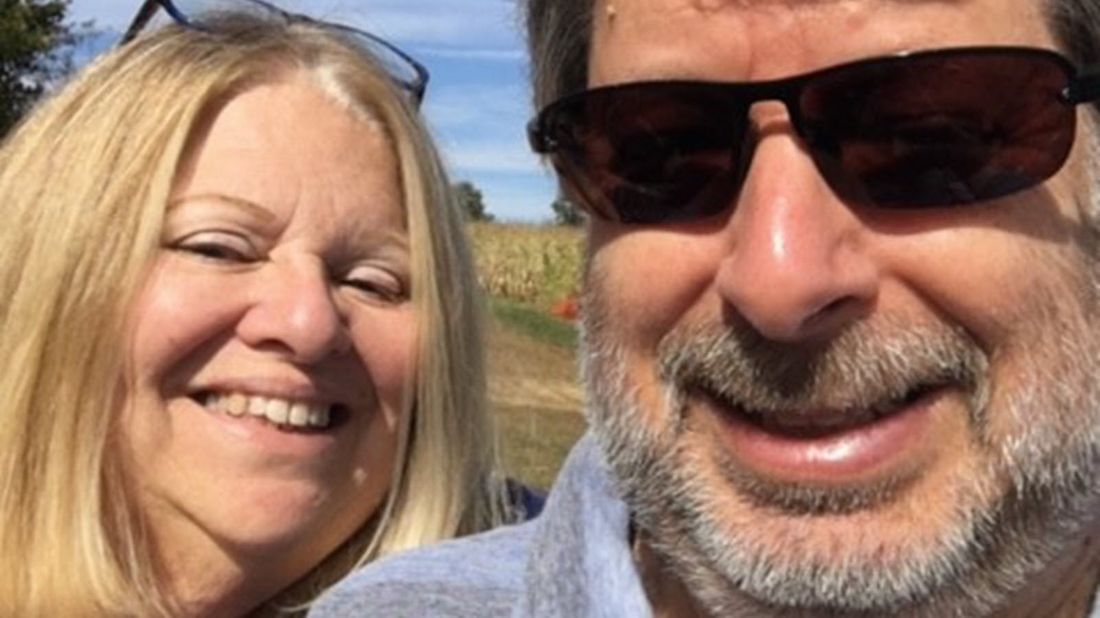 No matter when you retire, going from earning a paycheck to living off your savings can be a big transition. And if your plan to create income in retirement begins and ends with the performance of the stock market, a downturn like we saw earlier this year is bound to be a huge concern if you're approaching retirement or already in it. 
That wasn't the case for Toby Mosko, who retired at the start of July. That's because she and her husband, Rory, have a plan that relies on more than just investment income. When the market fell by more than 35 percent earlier in the year, Toby's retirement date was never in jeopardy. 
OPENING UP TO FINANCIAL ADVICE 
The couple began their planning journey when they were several years from retirement. Rory is an actuary by trade and Toby had a successful career in the field of behavioral health. Despite years of saving for retirement, neither had met with a financial advisor. "I was very embarrassed that we weren't more together in our financial planning," Toby says. 
So the Moskos decided to meet with financial advisors Russ Romano, RICP©, and their son in-law Eric Knoblauch. The two reassured the Moskos that a lack of planning wasn't uncommon. "Russ and Eric really put us at ease and helped us to understand that we weren't so unusual not to have planned for our future," Toby says. 
In their initial conversations, they discussed where the Moskos were financially and where they wanted to be. "When we initially sat down to learn more about Toby and Rory, they were very concerned about their retirement as well as addressing their long-term care plans," Romano says. "Longevity runs in their family, and they didn't want their children to bear any burden in the event that they have long-term care needs."  
BUILDING THE PLAN 
Romano and Knoblauch developed a comprehensive plan that had the Moskos use some cash on hand to pay off some credit card debt. "We also identified a lack of diversification and no clear plan to turn their IRAs into a paycheck for the future, so we developed a diversified investment portfolio with a clear plan to address retirement income needs," Romano says.  
In addition to managing their investment portfolio, the advisors recommended that the couple use a portion of their investments to fund an annuity, which would create another stream of guaranteed and steady income. "Many of our clients tend to live much happier lives in retirement when a good portion of their income is guaranteed, so we wanted to create another form of guaranteed income that wouldn't be subject to loss in the event of a stock market downturn," Romano says. 
The Moskos wanted to address long-term care and life insurance strategies. Given their goals, their plan called for a specially designed whole life insurance policy. The policy will also build tax-efficient accumulated value (which isn't affected by market downturns and never declines in value). This cash value could also be used as another source of income in retirement.  
The plan took shape over time and gave the Moskos confidence about their retirement. "We could actually see how after retirement there would be funds available for us to live fairly comfortably. That was a big thing for me," Rory says. 
APPROACHING RETIREMENT 
Late last year, Toby's job situation changed, "There were some changes within my corporate structure and my job became more stressful," she says. In addition, Toby's sister got sick and they began worrying about her aging mother. "It became very important to me to be able to retire so I could be more available for my family," Toby says. "Without having Russ and Eric and our plan, I don't know how I would have retired." 
This past December, the couple met with Romano and Knoblauch for a check in. That's when they learned of Toby's plans to retire slightly ahead of schedule. "That's when Russ and I suggested moving a portion of their investable assets into cash," Knoblauch says. The goal was to make it easier for them to access the money for income without the worry of market declines.  
RETIRING ON TIME 
While the advisors had no idea what was about to happen in the market, the decision to move the money to cash — which is common when you get closer to needing your funds — made a huge difference. Romano and Knoblauch checked-in with the Moskos in March shortly after the market declines due to COVID-19. They reiterated that the Mosko's first two years of retirement income needs were safe. That should be enough time to let the rest of their investments recover. 
"Probably six months from retiring, I think we both got nervous," Toby says. "Then COVID hit and that made me more nervous. But when we saw what Russ and Eric helped us do, it just really put my mind at ease." 
As the couple moves into the next chapter of their lives, they're happy that they overcame their reluctance to work with an advisor. "I didn't know enough about retirement planning to be embarrassed about how little I knew," Rory says. "And that was a reluctance in me. It was like, 'I'm doing fine not knowing.' I'm glad that I was wrong about that." 
The testimonials presented may not be representative of the experience of other clients and are not a guarantee of future performance or success.  
All guarantees associated with annuities & income plans are backed solely by the claims-paying ability of the issuer. Withdrawals from annuities may be subject to ordinary income tax, a 10% IRS early withdrawal penalty if taken before age 59½, and contractual withdrawal charges. Income annuities have no cash value. Once issued, this annuity cannot be terminated (surrendered), and the premium paid for the annuity is not refundable and cannot be withdrawn. 
Utilizing the accumulated value through policy loans, surrenders, or cash withdrawals will reduce the death benefit; and may necessitate greater outlay than anticipated and/or result in an unexpected taxable event. 
Take the next step
Our advisors will help to answer your questions — and share knowledge you never knew you needed — to get you to your next goal, and the next.
Get started
Want more? Get financial tips, tools, and more with our monthly newsletter.