Yes, Traveling Abroad With Young Kids Is Worth It, And Here's Why
---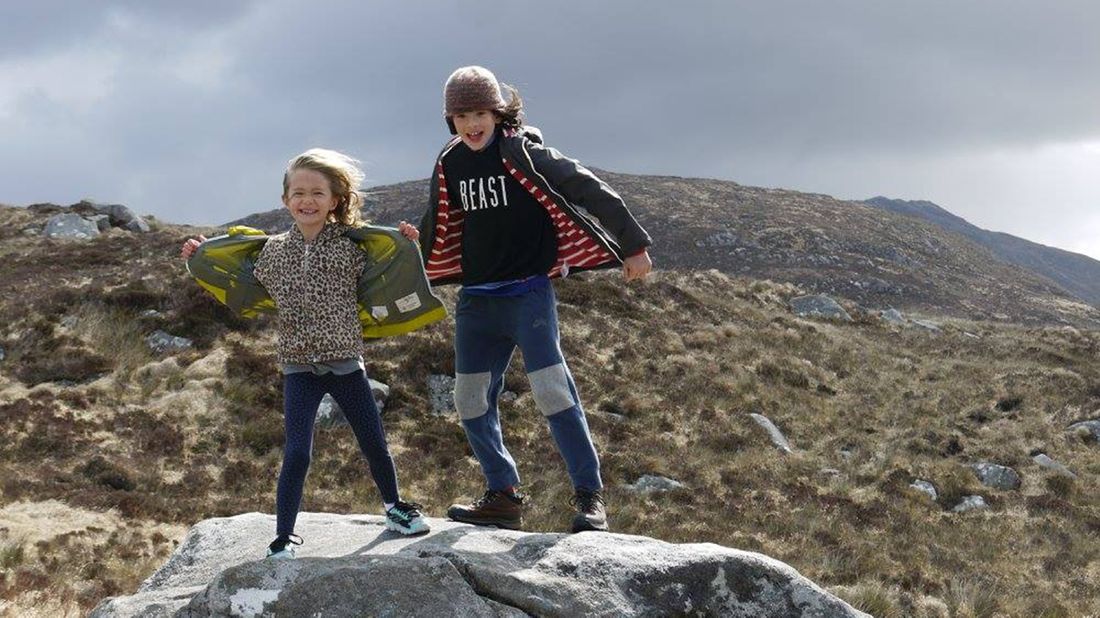 I was lucky enough to spend the first eight years of my life in Oslo, Mexico City and Tokyo before my father's work transferred us to Michigan. As a young adult, I taught English in Japan and backpacked through India and Nepal.  
My husband, on the other hand, grew up in New Hampshire and only left the country a handful of times as a teen. Early in our relationship we visited Italy, where Matthew embraced adventure like a seasoned traveler — and he was hooked. 
After we had two children, we knew exploring the world would be central to our family values. By then we were living in New York City and had to make choices to travel as a family of four. Would we upgrade the TV, or spend four nights in Paris? Buy a gaming console, or go hot-air-ballooning over Cappadocia in Turkey?  
PRIORITIZING EXPERIENCES OVER POSSESSIONS 
Ultimately, choosing experiences over possessions became a mindset.  
In 10 years, we won't be telling anyone how close to our hearts the TV was.
Friends ask, "Why bother traveling abroad with kids when they'll be too young to remember anything?" The answer is simple: so they can learn skills beyond the confines of everyday life. Children take risks, like communicating simple phrases in a foreign language, which is a huge confidence-booster. They see how other people live, eat, communicate and convene, which fosters curiosity.  
And anyway, in 10 years, we won't be telling anyone how close to our hearts the TV was. 
Here are some of our top destinations, the activities that enriched our trips, and why international adventures can be a great learning experience for the whole family. 
PARIS TAUGHT OUR KIDS TO PLAN AHEAD 
Prioritizing experiences over things doesn't mean our travel budget is limitless, and the best way to counter cost is by planning. Several months in advance, we involved the kids, then 7 and 11, in comparing prices and amenities before settling on an Airbnb near the Louvre. We saved money on food by having breakfast at home and picnicking in the Luxembourg Gardens and other gorgeous parks for lunch.  
Each child got to choose and research two activities to add to the family itinerary: viewing Paris from the highest level of the Eiffel Tower, seeing Rodin's sculpture garden, climbing the 387 steps to the top of Notre Dame and cruising along the Seine River. Engaging the kids in the planning process made them more invested in the experience and bonded us (most of the time).   
IRELAND TAUGHT OUR KIDS TO BE ADAPTABLE 
After taking in the Cliffs of Moher and must-see sights in Dublin and Galway, we left several days at the end of our trip unplanned. We had heard the Connemara Peninsula was particularly beautiful, and since we were close by in Galway, we simply headed west to Clifden.  
Each activity we did on our "unplanned" days was recommended by an innkeeper or local. We rode horses along the Clifden coastline and drove the Sky Road overlooking the Atlantic and gothic-style Clifden Castle. We hiked the challenging Diamond Hill Trail in nearby Connemara National Park, because the elderly woman at the visitor's center said we could handle it.  
Spontaneity taught us to expect the unexpected, and the kids responded with a level of tolerance and adaptability we see less of at home.  
CROATIA TAUGHT OUR KIDS TO STEP OUTSIDE THEIR COMFORT ZONES 
For families seeking both history and nature, Croatia is a wonderful off-the-beaten-path option. Dubrovnik's fascinating past dates to the seventh century, when it was occupied by Roman refugees, and seeing the city in person brings history to life. Visitors can walk along the striking two-kilometer, 16th century wall surrounding Old Town. (Tip: Secure a reputable guide ahead of time versus at the gates).  
Croatia is also home to stunning islands and national parks. Our favorite was the island of Korčula, where we chartered a tiny motor boat for the day, explored uninhabited islands and swam in the clearest waters. Visitors to Krka National Park can hike, kayak or swim in waterfalls, a huge hit with the kids. Many locals didn't speak English, which meant we had to work harder to communicate. The kids were more successful in understanding than us grown-ups.  
Even when things aren't easy — luggage gets lost, plans fall through, exhaustion takes hold — travel is an opportunity for kids (and parents) to learn the essential life skill of problem-solving. 
If travel is one of your goals, a financial professional can help you see how it fits into your financial plan. 
Take the next step
Our advisors will help to answer your questions — and share knowledge you never knew you needed — to get you to your next goal, and the next.
Get started
Want more? Get financial tips, tools, and more with our monthly newsletter.