3 Ways Business Owners Can Share Overhead Costs
---
Carl Engelking
Sep 03, 2020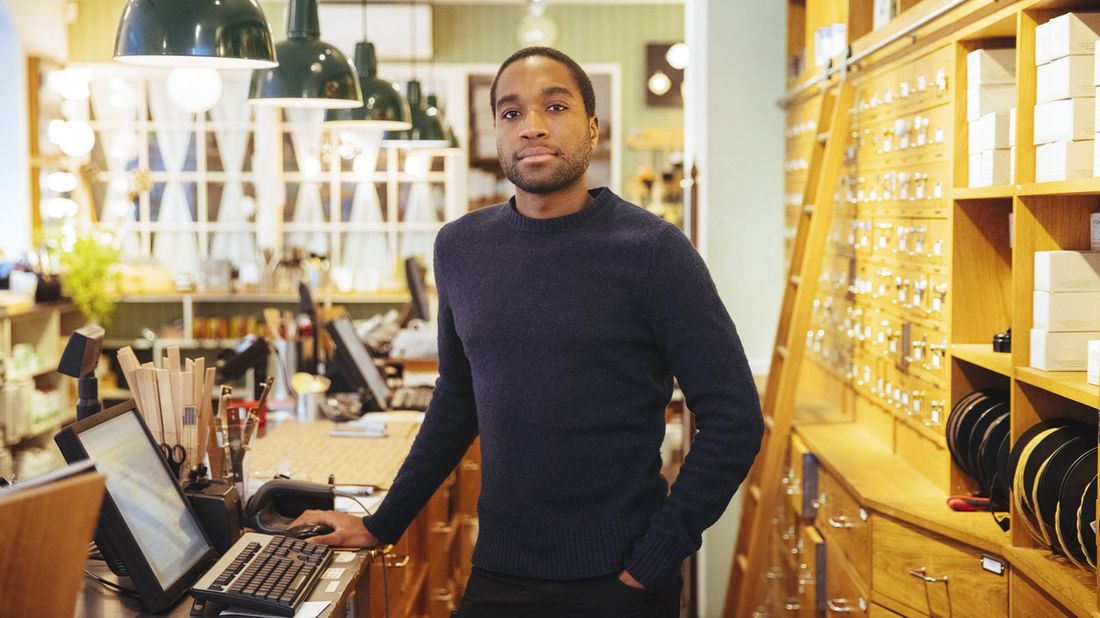 Cash flow is the lifeblood of a business. It's how business owners keep the lights on and fuel growth and expansion.
It's not surprising then that nearly 70 percent of small business owners say cash flow concerns keep them up at night, according to a 2019 study by Intuit. They report that being in a cash crunch has caused them to forgo profitable projects or sales, or it has made it difficult to pay suppliers or employees. The coronavirus and its subsequent restrictions have squeezed business owners even more — many to a breaking point.
One way to maintain cash flow and survive through leaner times is, naturally, by cutting costs. But if you're running a business (or planning to launch one), chances are good you're already running a tight ship. So how can you manage expenses without compromising the quality of your goods and services?
One solution to consider: Team up with other businesses. Even if you're a sole proprietor, you don't have to go it alone — you can share overhead costs to help keep expenses down for everyone involved and help each other during a difficult stretch for the economy. Here are three common ways to do so.
SHARE THE RENT
You may already be familiar with co-working spaces, which are basically office spaces shared by freelancers, remote workers or dozens of employees of smaller companies and startups. The idea is to provide access to meeting rooms, technology, mailroom services and other workplace amenities for a fee that's much lower than renting an office solo.
Now, there's a new twist on this concept: co-retailing spaces. If your business serves a similar demographic as another business (or several), or your products and services are complementary, you might be able to share a single storefront. Big retailers have been doing this for decades (e.g., Starbucks and CVS outlets inside Target stores), but business owners are increasingly turning to co-retailing spaces to offer unique customer experiences and save on costs — a yoga studio, juice bar and jewelry store under one roof, for example.
Of course, you want to be sure you and your co-retailers share the same business philosophy and have a clearly articulated cost-sharing agreement. But with the right co-retailers, you may not only save on rent, but you could also combine mailing lists and marketing efforts to increase your reach. As the country reopens, a shared storefront could be one way to differentiate your business and make the road to recovery a little smoother.
SHARE THE COST OF EMPLOYEE BENEFITS
Health care, a 401(k) plan, disability insurance — these are all benefits workers are looking for these days, but they can be costly for a business to offer on its own.
But a recent rule change from the Department of Labor has made it easier for small businesses to share the administrative overhead and offer tax-advantaged association retirement plans (ARPs) can be formed by businesses in different industries but located within a common geographic area; or by businesses that are located all over the country but share a common industry or trade association. Retirement savings and health plans can also be offered through a professional employer organization (PEO), which is a human-resource company that helps small businesses manage retirement benefits, healthcare, payroll and other compliance duties.
You can also join what's known as a multiple employer welfare arrangement (MEWA) or a multiple employer plan (MEP). These allow businesses to band together and offer group health and other insurance benefits for their employees at a lower cost. By pooling resources, you may be able to offer more competitive benefits packages.
BOOST YOUR PURCHASING POWER
Inventory, raw materials and equipment are some of the biggest business expenses. On your own, you might not have a ton of buying power with suppliers — but with hundreds or thousands of businesses joining you, you just might.
If your business is higher in the supply chain (i.e., you purchase raw materials), you might benefit from joining a buying group. Like a MEP or MEWA, buying groups pool the inventory needs of many businesses to then order in bulk from suppliers. Strength in numbers can help negotiate better prices and reduce shipping costs for each member. And, rather than working with separate suppliers on your own, a buying group can serve as a one-stop shop, which can be a big time-saver. There are buying groups for raw materials, office and cleaning supplies, and so much more.
A trade association, like a buying group, can also confer cost-saving benefits. They may offer access to new customers, pooled marketing resources, expertise and other member-to-member discounts.
If you're looking to harness the benefits of a collective, it might be a good idea to work with a financial advisor, attorney and tax professional to ensure a good fit. They'll help you navigate the ins and outs of MEPs and MEWAs, which can be complex. Or they can help you assess whether a co-retailing agreement is a good option for your long-term plans.
Owning your own business doesn't have to mean doing it all on your own. Working with experts and joining forces with like-minded owners can help free up time, reduce stress and help you focus on what's most important: building your business. 
Take the next step
Our advisors will help to answer your questions — and share knowledge you never knew you needed — to get you to your next goal, and the next.
Get started
Want more? Get financial tips, tools, and more with our monthly newsletter.