4 Retirement Road Trip Ideas That Will Take You Around the Country
---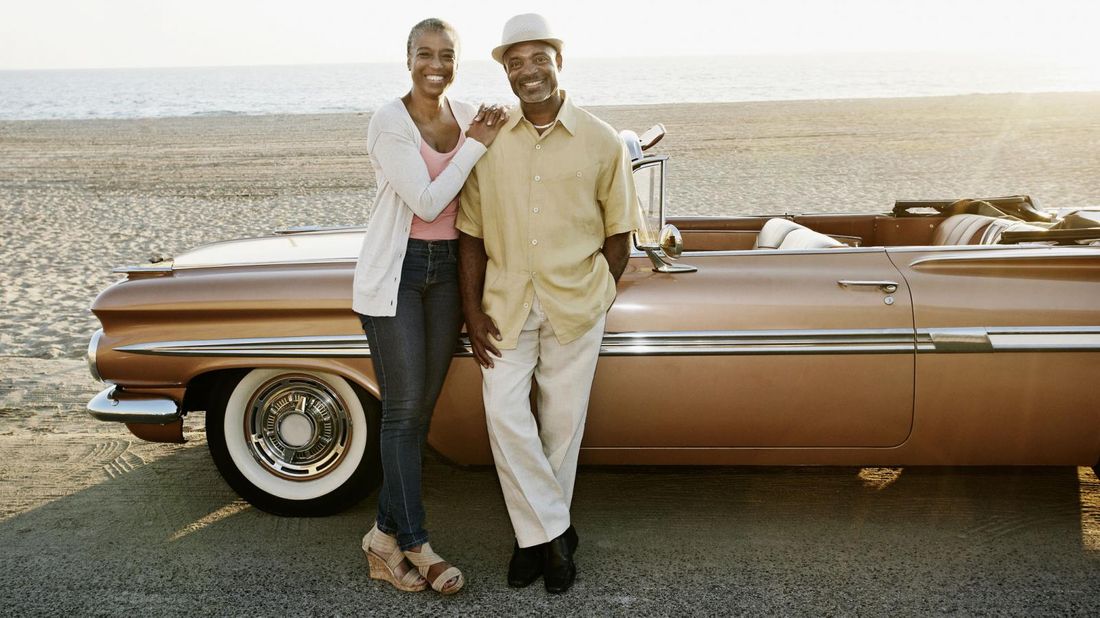 In the past, road trips may have meant having to pack up a car full of kids' gear while trying to research family-friendly pit stops between destinations.  
Sure, those vacations created some incredible memories, but exploring the United States from behind the wheel in retirement means you get to experience the country in a whole new way. So to help you plan your next excursion, here are suggestions for four retirement road trips that can be enjoyed on your time, and at any budget.  
SCENIC BYWAY 12, UTAH 
When you think of national parks out West, places like Grand Canyon and Zion National Park naturally come to mind. But there are a slew of lesser-known parks clustered along this 124-mile drive in southern Utah. 
Start your journey at Red Canyon, which is just down the road from the more popular Bryce Canyon. It offers similarly dramatic rock formations, but without the crowds or cost (it's free!). The Birdseye Trail is less than a mile long and reveals all the beauty of the famous red rock landscape. Another option is Kodachrome Basin State Park, where you can enjoy vistas and easy hiking options.  
As you continue along Highway 12, you'll come upon the archeological wonders at the Escalante Petrified Forest State Park. Stop for lunch at Sweetwater Kitchen and enjoy a delicious farm-to-table experience. Wrap up your road trip at Capitol Reef National Park, which has a number of gentle hikes that allow you to experience the natural beauty of the area of the Southwest (check out the Halls Creek Narrows).  
After a day of walking, soak your feet in the hot tub at the elegant Red Sands Hotel. If you decide to not book in advance, there are motel options along the way – just don't be too picky if you're traveling during the busy summer season. 
PACIFIC COAST HIGHWAY, CALIFORNIA 
If you want to take the iconic drive along California Route 1, the journey from San Francisco to Los Angeles is just under 400 miles and perfectly suited for a long, leisurely weekend. 
A favorite stop on the northern end of this trip is Point Lobos State National Reserve. Walk along the coves, headlands and meadows with an experienced guide (which you can do for free), and make sure to pop into the Whaler's Cabin Museum. A bit farther south in Big Sur is Julia Pfeiffer Burns State Park, where you can join the Overlook Trail to McWay Falls (note this can be closed during a heavy rainy season). Stop for a treat at the nearby Big Sur Bakery or dine at Nepenthe, where you can settle in on a seat cushion and gaze out over the sea. 
As grand as coastal Route 1 is, there are some sights slightly inland that are worth stopping for, such as Hearst Castle near San Simeon. For an an educational break, visit Friends of the Elephant Seal to learn more about California's sea life. And if you happen to be there at the right time of year, you'll never see anything like the Monarch Butterfly Grove, just south of Pismo Beach. 
While accommodations abound along Route 1, you'll need to plan ahead if you have your heart set on staying by the ocean. For more last-minute motel and inn options, venture inland. 
BLUE RIDGE PARKWAY, VIRGINIA AND NORTH CAROLINA 
The parkway is a 469-mile stretch connecting Shenandoah National Park in Virginia with Great Smoky Mountains National Park in North Carolina. This trip can be done in three days or three weeks, but either way you're in for some incredible mountain vistas. 
Almost as soon as you start driving, you'll want to stop to take in the view from Humpback Rocks, with the famed Appalachian Trail just a short walk away. Continuing south, the geological wonders of the Natural Bridge State Park make for a worthwhile detour just 15 miles from the parkway. Another can't-miss sight is the Peaks of Otter, a collection of three dramatic mountains, including Sharp Top Mountain (don't worry, there's a shuttle), which offers expansive views of the forest. Stay the night at the Peaks of Otter Lodge, which is the ultimate experience in comfort (but take note that it closes during the winter and re-opens in the spring).  
Hiking isn't your only option on this trip. If you want to experience rural Appalachia, the historic Mabry Mill hosts daily cultural demonstrations that are both informative and entertaining. You can also always find a live music or museum event at Blue Ridge Music Center. Blowing Rock is a quintessential mountain village that has charm, shopping and delicious food. And at Moses Cone Manor, the Parkway Craft Center has memorable gifts including handcrafted pottery, jewelry, textiles and inventive toys.  
As you near the end of your trip, set aside a day to explore Grandfather Mountain. While there are plenty of easy hikes, you can also go birding and walk along the breathtaking Mile High Swinging Bridge.  
MIAMI TO KEY WEST, FLORIDA 
There's plenty to see along the 165-mile stretch between Miami and Key West, so don't rush this road trip. Spend some time in Miami first, and squeeze in a ranger-guided tour of the Everglades National Park if you can.  
Then head to the charming island town of Key Largo. Hop aboard an African Queen boat tour of the Port Largo Canal area and channel your inner Humphrey Bogart or Katharine Hepburn. Whether you dive or not, the History of Diving Museum is worth a stop.  
Animal lovers should also make sure to visit the Dolphin Research Center in Grassy Key and The Turtle Hospital in Marathon Key, which educates visitors about the animals through live programs. For a delicious dinner, check out Boondocks Grille & Drafthouse on Ramrod Key, which has live music every night starting at 6 p.m. 
This area has plenty of vacation rentals and rooms to rent, which should be booked ahead of time. If your budget allows it, consider staying at the beautiful Southernmost Beach Resort for your final stop in Key West. Between hitting up a multitude of beaches, visit The Seaside Cafe on Duval Street to sample the most mouth-watering, honey-butter lobster biscuits.
Take the next step
Our advisors will help to answer your questions — and share knowledge you never knew you needed — to get you to your next goal, and the next.
Get started
Want more? Get financial tips, tools, and more with our monthly newsletter.