5 Affordable and Memorable International Travel Destinations for Families
---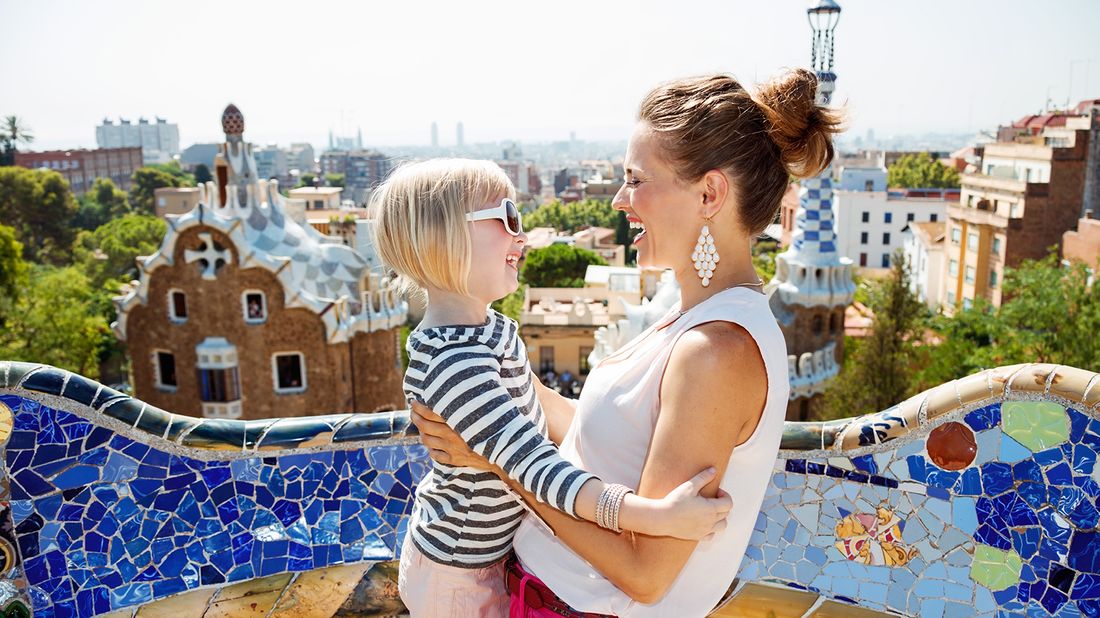 Traveling abroad with the kids and exploring different cultures can kick the typical family vacation up a notch. Such adventures tend to be associated with a hefty price tag, but fortunately, there are plenty of international spots with significant wow-factor where the U.S. dollar also goes the extra distance.  
Here are five top international travel destinations for families that won't break the bank — but are sure to create memories that last a lifetime. 
Yucatán Peninsula, Mexico 
Mexico is a wonderful option for families with kids of all ages, even little ones, who are eager for fun in the sun. Many visitors head straight for the Yucatán Peninsula, and for good reason: miles of picture-perfect beaches along the Caribbean Sea and Gulf of Mexico. But the Yucatán also offers opportunities to swim in underground caves and snorkel with sea turtles at Akumal Beach.  
No visit to the area is complete without exploring the Mayan ruins, which are peppered throughout the peninsula. Young children will appreciate Chichen Itza at the very least, and if you have older kiddos, devote a few days to explore the ruins more extensively.  
Mexico is also conducive to going without a strict itinerary, as historic sites, beaches, and cozy restaurants and cafés abound. Once there, accommodations, transportation, food and excursions can all be done at any budget level. Stay in Tulum or another quieter town south of the most expensive and developed Cancún.  
Time permitting, spend a few days in vibrant, culturally-rich Mexico City, which offers everything from stunning architecture to Aztec ruins to yummy street food.   
Machu Picchu, Peru 
No family will leave Peru disappointed, particularly after taking in the world-famous Machu Picchu. That said, little children might be overwhelmed by the high altitude and lots of walking required to experience the World Heritage Site. Beyond this must-see attraction, Peru also has a thriving food scene, romantic old villages and oodles of charm.  
Flying to Lima, Peru's capital, is nearly half the cost of travel to most other South American countries. Navigating within the country, as well as accommodations and food, is inexpensive to begin with and only buoyed by a strong U.S. dollar.  
The key to spending time at Machu Picchu affordably requires research and planning ahead. There are plenty of budget-friendly accommodations at the base of the mountain, and most of them are happy to recommend a licensed guide to help make the most of the vast history at the site. With preservation in mind, entrance tickets are limited. If you have older children, the steep hike up Huayna Picchu is spectacular and requires a separate ticket.  
For those short on time, or vacationing with grandparents and extended family, get thee to Toronto.  
Toronto, Canada 
Our neighbor to the north is a beautiful, accessible and inexpensive travel destination with so much to offer. For those short on time, or vacationing with grandparents and extended family, get thee to Toronto.  
Like any other major city in the world, Toronto is home to really well-done tourist institutions, including a zoo, aquarium and even an amusement park accessible only by ferry. What Toronto does so beautifully is cater to the interests of children. The ultra-modern Museum of Royal Ontario, for instance, will impress children before they even step inside. There are a number of interactive exhibits, extensive dinosaur collections, and even a bat cave replica. Entrance to other major attractions — CN Tower, St. Lawrence Market and the Hockey Hall of Fame — are also reasonably priced.  
Unlike most major cities in the world, accommodations in Toronto are surprisingly affordable — even right downtown — as are dining options. Another way to cut back on expenses is to picnic in one of the city's sprawling parks.  
Barcelona, Spain 
Situated on the banks of the Mediterranean Sea, Barcelona is one of Spain's most picturesque cities, and flights always seem to run less than to other Spanish or European cities. There are a number of ways to enjoy the city without overspending, and you just might feel comfortable letting the teenagers do some exploring on their own.  
The best way to get to know Barcelona is by walking: through the charming Las Ramblas promenade, 200-year-old Boqueria Market and lesser known churches and museums. Jumping into the sea or taking in the coastline from the expansive beaches and boardwalk are also quintessential experiences. La Barceloneta is a particularly charming seaside nook with fabulous street food and cheap tapas. As central to Barcelona culture as the Mediterranean is, so is the architecture of Antoni Gaudí. His homes, palaces and apartment buildings are so distinctive, you'll be able to spot one after just a few days in Barcelona, and walking through the grounds of his Park Güell is free.  
Since public transportation in Barcelona is excellent, consider staying in the outskirts of the city if you'd like more affordable accommodations — and book well in advance. All this saving will leave a little extra to splurge on fees to the spectacular Sagrada Família church and other pricey attractions. Entrance to the Picasso Museum is free on Thursday afternoons and the first Sunday of each month. 
Krakow, Poland 
Poland might be the most expensive destination on our list to fly to, but there are deals to be found if you can tinker around with dates. The good news? Expect vacation expenses to plummet upon arrival thanks to the strength of the U.S. dollar over the Polish zloty. 
Krakow is a perfect launching point with its bustling Old Town Square, Wawel Royal Castle, zoo and quaint Jewish Quarter. With a fabulous water park and Pinball Museum, it's another city that caters to the whims of children. 
Affordable guest houses are plentiful, as are inexpensive local restaurants serving up plates of pierogies and potato pancakes.  
Krakow is a the most visited city in Poland, due, in part, to its close proximity to Auschwitz-Birkenau, a 1.5 hour journey accessible by bus, train, car or tour. This incredibly powerful experience may be too difficult for young children. A better day-trip option suitable for the whole family is the Wieliczka Salt Mine, which is easily accessible via a guided tour from Krakow if you don't feel like dealing with transportation. 
Take the next step
Our advisors will help to answer your questions — and share knowledge you never knew you needed — to get you to your next goal, and the next.
Get started
Want more? Get financial tips, tools, and more with our monthly newsletter.