5 Annuity Stereotypes and Why They're Wrong
---
Tim Stobierski
Nov 18, 2019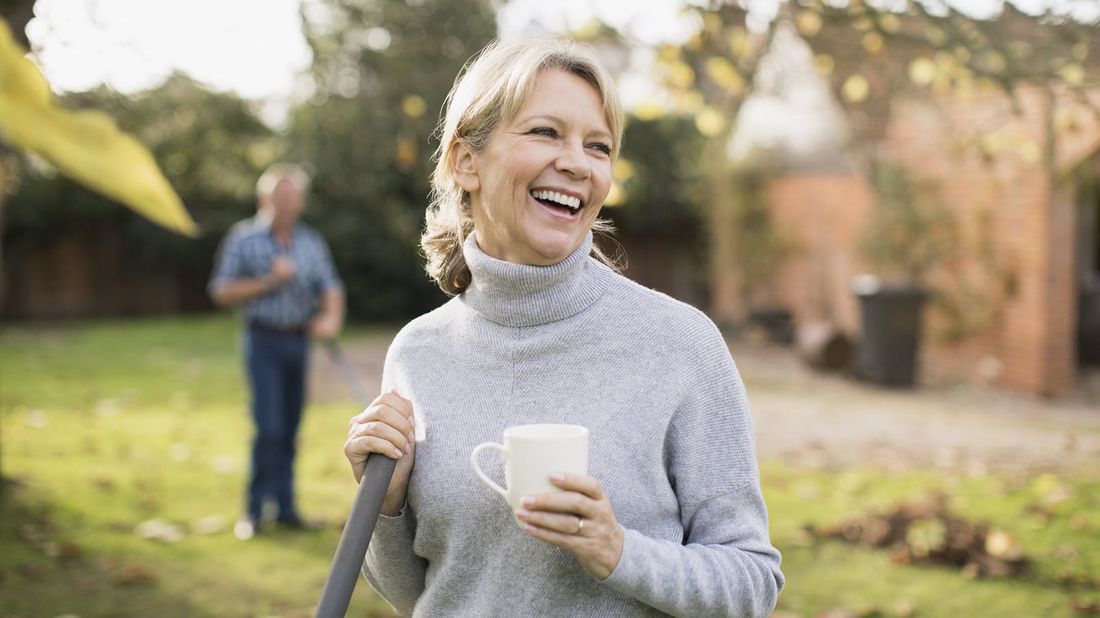 When it comes to building a financial plan, market-based investments, like stocks and bonds, get most of the limelight. These accounts can help you grow wealth that you can live on in retirement. But investments have a key downside — the growth isn't steady. When you're saving for retirement, riding the ups and downs is usually okay. But as you approach retirement, or when you're already retired, a poorly timed downturn can be the difference between having enough money to reach all your goals and running out of money too soon. 
The risk of a market downturn leads many people to look for safer options. You could always put your money in a checking account, but that is risky in itself as the value of your money can erode over time due to inflation. 
One potential option: an annuity, which can help you save for retirement, as well as create guaranteed income in retirement that you can't outlive and that isn't tied to the markets. While this can be a great way to help generate reliable retirement income, annuities often get a bad rap. From stereotypes to flat out myths about annuities, there's plenty of information meant to steer you away from buying one. Here, we tackle some of the most common annuity stereotypes. 
ANNUITIES ARE EXPENSIVE

While it's true that all annuities charge fees, this doesn't mean that all annuities are "expensive." In fact, many annuities are low cost, charging fees that can be comparable over time to other managed investment options.

Many of the fees you pay for an annuity buy you guarantees. It's a good idea to review what guarantees you want — and what you don't — so that you only pay for what's important to you.
 

THE INSURANCE COMPANY WILL KEEP ALL MY MONEY IF I DIE TOO SOON

Many people who are considering an annuity worry that they could die before they realize any real benefit and, as such, lose the principal that they have paid into it. But the truth is, today's annuities are designed for flexibility, and almost all offer options that can help you reduce or eliminate this risk.

If you have a deferred annuity, your family can always get the full value if you pass away. With an income annuity, there are some cases in which payments stop once you die. But there are many ways to build in guarantees that at least some money will be passed on to your heirs.
 

I DON'T NEED AN ANNUITY BECAUSE MY RETIREMENT ACCOUNTS WILL BE ENOUGH

Your market-based retirement accounts just may be enough. But are you sure? What happens if the market takes a dive? What if you live a long life? Will you be able to make your money last?

An annuity can provide some certainty for your retirement plan through guaranteed payments that you can't outlive. The company that sells you the annuity is taking all the risk. That's why people often take a portion of the investments in their retirement accounts and use the money to purchase an annuity.
 

ONCE YOUR MONEY IS IN, YOU CAN'T GET IT OUT

This misconception is based on how income annuities work. Once you start receiving income from an annuity, the money you (or your heirs) get back typically comes in the form of regular payments.

But if you're using an annuity to save for retirement, you (or your heirs) can typically get your principal and growth back before you start receiving income in retirement. However, because of the way annuities work, it's possible you'll have to pay penalties, taxes or fees to do so. It's similar to what would happen if you took money out of a CD or traditional IRA or 401(k) too soon.
 

ANNUITIES ARE ONLY FOR RETIREES

Some people believe that only retirees — that is, individuals already in retirement — can purchase annuities. But this couldn't be further from the truth. In addition to providing guaranteed income in retirement, annuities can be a great tool for accumulating funds for retirement. Annuities that help you accumulate funds come in many different varieties, including some that offer guaranteed growth and others that allow you to invest in subaccounts that can be tied to the market. 
THE BOTTOM LINE  
Despite the myths and stereotypes that persist about annuities, they can play an important and stable role within your financial plan. A financial advisor can help you see how an annuity can complement things like investments and other parts of your retirement plan to help you reach your financial goals. 
Are you on track for retirement?
See how much monthly retirement income you may have based on what you're saving now.
Take the next step
Our advisors will help to answer your questions — and share knowledge you never knew you needed — to get you to your next goal, and the next.
Get started
Want more? Get financial tips, tools, and more with our monthly newsletter.