5 Fall College Deadlines You Need to Know About
---
Cathie Ericson
Sep 23, 2022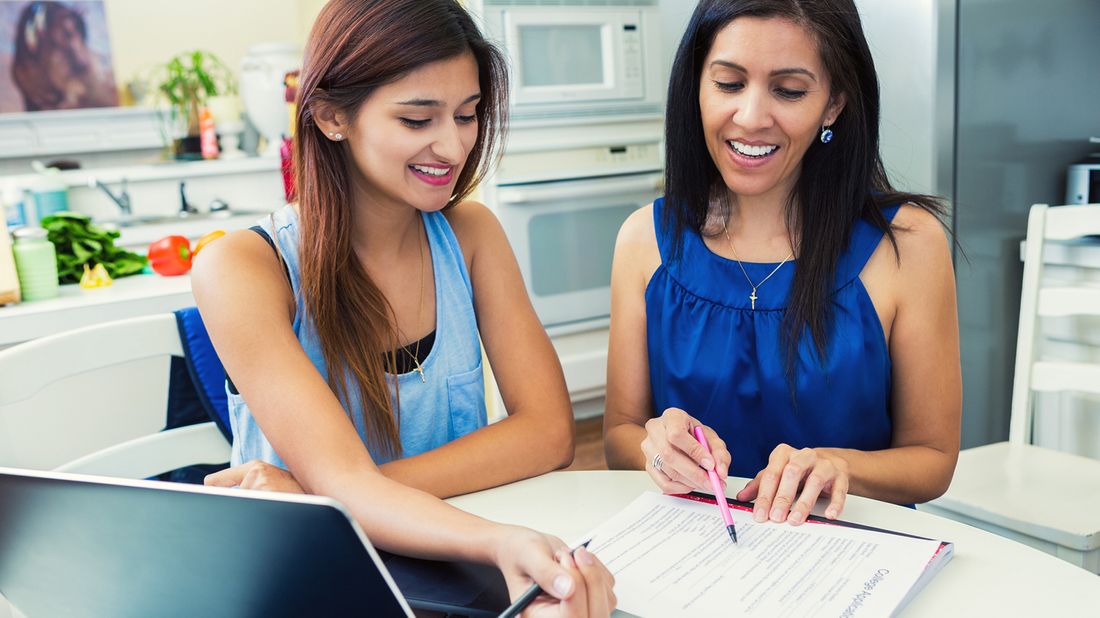 Before you know it, your high school senior will be starting their first day on campus as an undergrad. But between now and then, there's a lot to do, from choosing colleges and filling out applications to applying for financial aid.  
Help your coed-to-be check off the most important tasks for the year by meeting these important fall college deadlines — because passing them by could cost you.  
1. Filing the FAFSA  
What it is: The Free Application for Federal Student Aid, or FAFSA, is the form you must complete if you want to receive any federal financial aid, including grants, work-study and student loans. Even if you don't believe your student will qualify for federal aid, you should fill it out anyway, as schools use it to determine the expected family contribution, as well as merit aid and other grant opportunities. Plus, this form is required to apply for unsubsidized federal loans, which are loans in which the borrower is responsible for the interest that accrues during the grace period. Most students are offered unsubsidized loans regardless of their income. 
The date to know: The FAFSA for the 2023 to 2024 school year (for anyone who will be starting school between July 1, 2023 and June 30, 2024) will be available starting October 1, 2022. You technically have until June 30, 2023 to complete it, but the earlier you submit, the better. Not only do schools need this information for financial aid decisions, but the amount available in the federal funding pool is first-come, first-serve — so once the money has been claimed, it's gone. Furthermore, your state and specific schools might have earlier deadlines. 
Why you shouldn't miss this deadline: One study found that the class of 2021 collectively gave up an estimated $3.75 billion in aid by not completing the form. The FAFSA is so important that some states are even making filing the application a high-school graduation requirement. 
2. Filling out your CSS profile 
What It Is: Beyond the FAFSA, there's another, even more thorough financial form to fill out called the CSS (College Scholarship Service) Profile. Depending on where you live, this is a supplemental form that these specific schools use to shape their aid decisions. 
The date to know: Each school sets its own due date, so note its financial aid application deadline. The new CSS Profile form is scheduled to become available on October 1, 2022. Keep in mind that each school may have its own deadline and if you apply for early action or early decision, your college may require the form as part of the early application packet. 
Why you shouldn't miss this deadline: You pay a fee of $25 to submit your CSS Profile with the first school, and then pay $16 for each additional school. However there is a generous fee waiver policy that makes it free to domestic undergraduate applicants with family income up to $100,000. As with the FAFSA, not filing it could cost you more down the line in terms of missed scholarship opportunities. Schools use the CSS Profile to get a more detailed look at your family finances, which could result in a more attractive aid package. 
3. Taking the SAT/ACT 

 
What It Is: Since COVID-19, large numbers of universities have gone "test optional." However, families should note that even if a standardized test isn't required, it might still be factored into admission and scholarship decisions.
The date to know: Here are the dates for SAT and ACT registrations. Note the regular and late registration deadlines. 
Why you shouldn't miss this deadline: You'll pay more if your child registers after the regular deadline. For the current school year, the SAT base price is $60, and it's an additional $30 to register after the regular deadline but before the late deadline. The ACT is $63 with no writing, or $88 with writing. It's an additional $36 for late registration. (Fee waivers are available for both tests.)
But the real cost comes in what your student might give up in the form of scholarships from institutions that still consider standardized testing in their student aid offers.
Take the next step
Our advisors will help to answer your questions — and share knowledge you never knew you needed — to get you to your next goal, and the next.
Get started
4. Applying for early action (EA)
What it is: When you apply to a school via early action (EA), you'll get your decision before 2023. That's because you will submit your application in the fall, ahead of the typical late December to early January application deadlines. While not every school offers an EA option, it's becoming increasingly popular and could give your child an edge, particularly with more competitive schools.
While in most cases you can submit your application to as many EA schools as you choose (and then apply to even more come regular application time), there are a few, such as Yale and Stanford, that offer "restrictive EA," which means they are the only school to which you can apply early. You don't have to accept their offer, but you must wait until the regular application date to apply to any other schools.  
The date to know: Check your target colleges' websites to find out if they offer EA; deadlines typically fall between November 1 and November 15. And note that all materials, including letters of recommendation and final test scores, must be in by the due date. 
Why you shouldn't miss this deadline: EA is non-binding, which means that you don't have to take action on an admittance. This means your child doesn't really have anything to lose; if they get in, they can rejoice in knowing a college wants them, and then they can carry on until they hear back from the rest of their schools.  
5. Applying for early decision (ED)
What it is: Similar to EA, early decision (ED) is a way to wrap up the college search early. However, unlike EA, ED is binding: If your child applies to a school ED and is accepted, they must rescind all other applications and accept the admission (there are a few loopholes, but they are very restrictive). Less than one-quarter of schools offer ED, but they tend to be the most selective ones; historically, these schools accept fewer than half of those who apply. That means your student's chances are improved if you apply in this round: This chart shows some selected comparisons.
The date to know: Dates vary among schools, but the most common are November 1 and November 15. You may only apply to one school ED, but in most cases, you may also apply to other schools EA at the same time. However, different schools have different rules, so be sure to check them carefully. 
Why you shouldn't miss this deadline: Applying ED might give your student a better chance of getting into an extremely competitive school. If they had one "reach" school they'd want to attend at any cost, this could be their shot.  
But keep in mind that applying ED could also cost them in the form of scholarships from other schools. Because an ED application is binding, if they are accepted, they would only see the financial aid offer from that school — they won't get to compare potential aid from other institutions.
Want more? Get financial tips, tools, and more with our monthly newsletter.