5 Inexpensive Ways to Learn In-Demand Tech Skills
---
Carl Engelking
Sep 17, 2019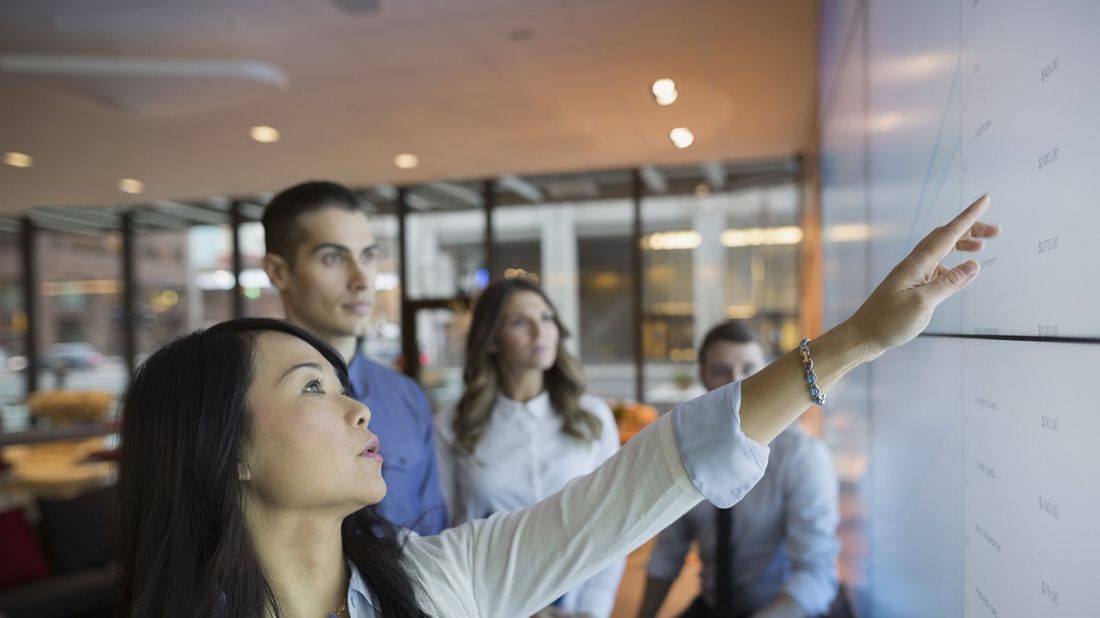 When it comes to attracting top talent, the paradigm is shifting: skills, motivation and creativity are starting to matter more to innovative companies than simply earning a degree. Apple, Google, IBM, Bank of America and other major companies have stripped the bachelor's degree requirement from many of their job openings. "Getting a job at today's IBM does not always require a college degree," IBM CEO Ginni Rometty said recently. "What matters most is relevant skills," Jeff Weiner, CEO of LinkedIn told, Inc. 
Add a massive skills gap in tech fields and scarcity of talent to the mix, and you can see why pioneering companies are redefining what it means to be qualified — they need to fill a ton of jobs. So, if you're thinking about boosting your skillset (or paycheck) today is a great time to start. Here are some easy, inexpensive ways to do it.
LEARN PROGRAMMING LANGUAGES
The hottest tech jobs all require knowledge of coding, but even if you don't have a job that requires a lot of coding, knowing a coding language or two will likely be beneficial at some point. To get the basics down for free, you can get started with the Khan Academy, MIT OpenCourseware, Codeacademy, edX and Coursera to name a few. While some of these platforms will get you started for no cost, you'll pay a fee if you want to go deeper.
BECOME A SALESFORCE TECHNICIAN
By 2022 it's expected that companies will add more than 3 million Salesforce-related jobs, and they pay handsomely. Salesforce architects, developers, and project managers all rake in six-figure salaries. You can learn all the skills needed to pursue a Salesforce career on the company's Trailhead learning hub. As you tackle bite-size modules tailored to career paths (that give you hands-on experience with the software) you earn badges and points on your way to legit Salesforce certifications. While the modules are all free, you do need to pay to take certification exams, which start at $200 (the price is cut in half if you need to take it again).
GET GOOGLE I.T. CERTIFIED
In early 2018, Google launched its Google IT support certificate program to equip learners with all the skills they need to nab an entry-level IT position that pays an average salary around $60,000. The course is designed to have you job-ready in less than six months and will expose you to troubleshooting, networking, operating systems, system administration and security. While Google let the first 10,000 participants take the course for free, some 87,000 have since enrolled. You can enroll and try it out for 7 days, but it's $49 a month thereafter — still a good deal, considering one college textbook can cost $400.
BECOME A SOCIAL MEDIA MARKETER
When it comes to social media, Facebook is still the king in terms of overall reach and user base. With 2 billion active users, roughly 25 percent of the world's population connects to the network. That expansive reach makes Facebook a no-brainer for corporate advertising budgets around the world, which means Facebook-ing the right way is an essential skill for marketers. Today, Facebook Blueprint offers a comprehensive selection of online courses teach you how to target audiences, generate leads, produce video and more.
TAKE A CRASH COURSE IN ARTIFICIAL INTELLIGENCE
According to LinkedIn's 2018 Emerging Jobs report, six of the 15 fastest-growing careers feature artificial intelligence and machine learning skills. From blockchain developers (33x growth) to machine learning specialists (6x growth), the future economy will rely on people with these skills and you can dip your toes in the water for free. If you have a little programming knowledge and like math, the biggest tech firms will help you get started. Google's machine learning crash course comes highly recommended. Microsoft offers a similar, comprehensive program through its Microsoft Learn platform, and although the classes are free there's a $99 fee for official accreditation. Amazon also offers more than 30 free machine learning courses, and you can earn an official Amazon Web Services ML accreditation for $300.
Take the next step
Our advisors will help to answer your questions — and share knowledge you never knew you needed — to get you to your next goal, and the next.
Get started
Want more? Get financial tips, tools, and more with our monthly newsletter.