5 Off-the-Beaten-Path Honeymoon Destinations
---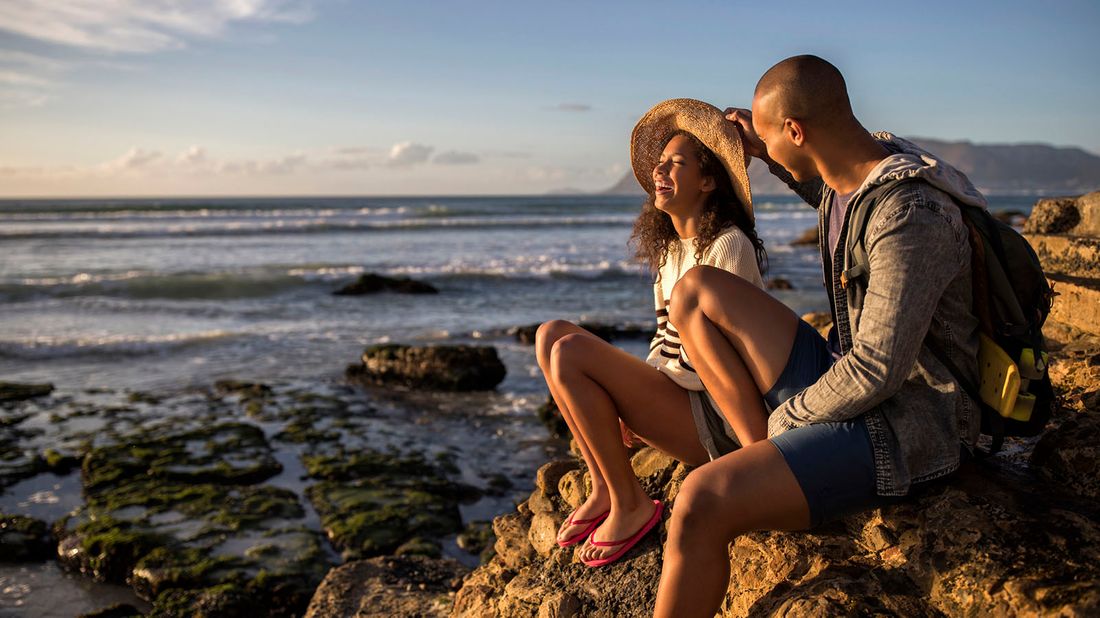 After the cost of a wedding, it can be hard to also work your dream honeymoon into the budget. But by opting out of the more popular honeymoon spots (think Hawaii or Paris), you can escape the tourist markup and still enjoy breathtaking scenery and plenty of activities. Plus, you can focus on each other rather than navigating massive crowds.  
Here are five off-the-beaten-path honeymoons that are worth considering.  
CROATIA  
For a taste of the Mediterranean without the crowd, head to Croatia. While tourism has recently picked up thanks to Game of Thrones (parts of the popular HBO show were filmed there), it's a more laid-back — but still beautiful — alternative to neighboring Italy.  
Begin your trip relaxing seaside on the Dalmatian Coast, where red-tinged cliffs pour into the sparkling blue Adriatic Sea. Unwind on the beach or take in the sights with a sea kayak tour (starting around $35). The walled city of Dubrovnik is steeped in history — and things to do — but still offers modern conveniences like fine dining and entertainment. Next, head inland to Plitvice Lakes National Park, where stunning turquoise lakes and waterfalls have earned a spot on the UNESCO list of world heritage sites. Whether you want to hike, drive or take the ferry, there are several ways to explore the area. Once you've had your fill, keep driving inland to the vineyards and culinary delights of Slavonia. Note: Although Croatia is a member state of the European Union, it still uses its own currency, the kuna.   
THE BERKSHIRES 
For people looking to stay closer to home and enjoy the natural beauty and thriving cultural scenes of New England, while skipping the popular beach destinations of Nantucket or Cape Cod, the Berkshires may be the destination for you.    
Despite its natural beauty, the Berkshires isn't just for the outdoorsy types. 
The Berkshires is a mountainous region on Massachusetts' western border. During the winter months the mountains bustle with downhill and cross-country skiing, as well as snowmobile trails. When it's warmer out you can try white-water rafting or take a day-hike on the Appalachian Trail, which runs for 90 miles through the state.    
Despite its natural beauty, the Berkshires isn't just for the outdoorsy types. Mass MoCA in North Adams ($20 for adult admission) is one of the largest contemporary art museums in the country, and regularly hosts performance events as well. From June through September you can catch musical performances, including the Boston Symphony Orchestra at Tanglewood, the outdoor venue in Lenox and Stockbridge that is home to the Pops during the summer (ticket prices vary by show but start as low as $20).  
SAN ANTONIO  
Texas has become an appealing vacation destination for people from all over the country, especially as Austin has blossomed into the next hot tech city.   
Located just a short drive away from Austin is charming San Antonio. The city is actively planning attractions to draw in visitors, including the River Walk, which stretches for 15 miles through downtown. After sleeping in, grab a Tex-Mex brunch with your new spouse, before strolling hand-in-hand, taking in the natural beauty and shops. When you're ready for a break, hop aboard a river barge for a guided tour of the city. Later, catch a show at the Majestic Theater, where the intricate Southwestern decor alone is worth a visit.   
Click here to find a financial advisor who can talk through how all the pieces of your financial plan fit together.
While San Antonio has plenty of modern perks, visitors can also dive into the history of the area by visiting the San Antonio Missions National Historical Park and the Alamo, both UNESCO World Heritage sites. And if you want to explore outside the city, the Texas Hill Country is just a 90-minute drive away.   
SOUTH DAKOTA  
If you're outdoorsy, visiting a national park is a great way to unplug from the world after the whirlwind of a wedding. Some national parks, however, are downright packed. Yellowstone, for example, has more than 4 million visitors each year.   
If you'd like to see more wildlife than people during your honeymoon, head to South Dakota, where the scenery is stunning but the tourists are scarce. Begin in Badlands National Park ($25 admission per vehicle), to hike through ancient rock formations and spot iconic wildlife like bighorn sheep. To really feel like you're the only two people in the world, camp in the backcountry (you can set up anywhere that's at least half a mile from a road or trail) and spend your evening gazing at the stars.  
Next, drive about an hour to Custer State Park ($20 admission per vehicle), where you can relax on the shore or paddle on clear blue lakes, before taking a hike or a drive to spot the park's herd of 1,300 buffalo. Finally, head to Wind Cave National Park, where you can go underground into one of the largest caves in the world, which has more than 150 miles of passageways. Tours are tailored to a wide array of physical abilities and comfort levels.  
SAMOA  
If your idea of the perfect honeymoon involves sitting on a white-sand beach and getting pampered, the South Pacific could be the perfect destination. While Hawaii is wonderful, farther-flung islands offer unspoiled beauty with fewer crowds.   
Samoa, a nation of islands about halfway between Hawaii and New Zealand, has everything you need for a relaxing honeymoon, from luxurious resorts to gorgeous beaches.  
If you can tear yourself away from the beach, a tour around the island of Upolu will highlight the volcanic nation's natural wonders. While you won't see lava flows in Samoa, you can swim through ancient lava tubes and dive into pristine swimming holes like To Sua Ocean Trench, a swimming hole more than 90 feet deep and surrounded by lush rainforest. On the island of Savai'i (about a 90-minute ferry ride from Upolu) you can explore the Afu Aau Waterfalls and Saleaula lava field.  
Take the next step
Our advisors will help to answer your questions — and share knowledge you never knew you needed — to get you to your next goal, and the next.
Get started
Want more? Get financial tips, tools, and more with our monthly newsletter.