5 Things to Consider Before Building a New Home
---
Cathie Ericson
Mar 12, 2019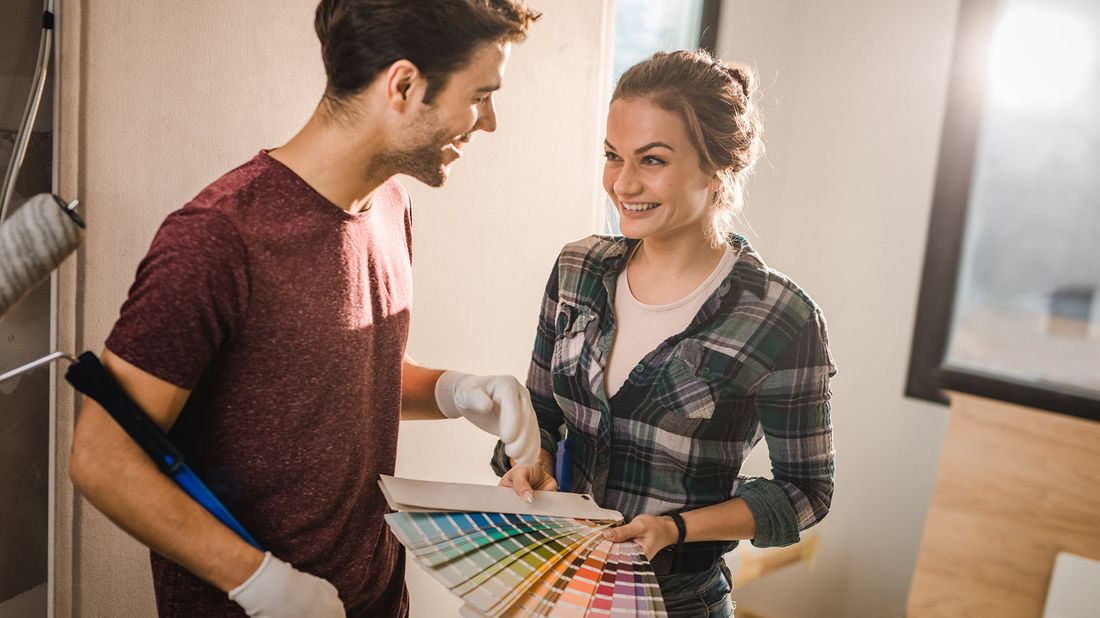 When you build a house in a new real estate development, you get to customize your dream home from scratch. Updated architecture! Wiring for the latest tech! No one's dishes ever having sat on those pristine shelves! 
While these are all attractive factors, the cost of new construction can add up more quickly than you might expect. Here's how to anticipate some of the "hidden costs" going in, so you don't end up with unexpected sticker shock — and you can stay focused on all the memories you'll make in your new slice of paradise.  
CREATE A BUDGET THAT COVERS EVERYTHING (YES, EVEN THE KITCHEN SINK)

Start with the rule of thumb that new construction is going to cost about 25 percent more than an existing home, according to the National Association of Realtors.

Then, flex your budget to consider all the "extras" you'll have to fund yourself — we're talking curtains, light fixtures and even appliances. The good news is that when you're choosing your own finishings, you can get exactly what you want, without feeling guilty about replacing the perfectly good (but hideous) Hollywood strip lights over your bathroom vanity.

Don't forget to add a line item for your backyard patio and landscaping, and outdoor kitchen if you're going big, because often builders only include the bare minimum in backyard amenities. While you're at it, confirm whether the builder will establish your lawn, or if that's on you.
 

PRIORITIZE YOUR UPGRADES

Tour the model home carefully. There's a reason it's called that — because it has all the glamour of having every imaginable bell, whistle and upgrade to help you imagine living your best life in that space. And that comes at a cost. The reality may be that your budget covers the basics but won't allow for all those shiny new features, at least not yet.

Think through what you're willing to spring for now and make tradeoffs for the upgrades you can do later. New construction allows you to get exactly the layout you want, so focus on the parts of the house that can't be easily changed. That might include an extra bathroom, an extra deep basement and vaulted ceilings — structural elements that are a lot harder to update once the house is built. Remember that you'll likely be living in the house a long time, and you can make cosmetic upgrades as your budget and trends change.
 

WATCH OUT FOR HIDDEN COMMUNITY COSTS

Chances are your community will come with amenities ready to go. After all, developers love to entice potential buyers with wide sidewalks and a beautiful park when they visit.

While most developers work with local governments to ensure that roadways are up to par, others might have skipped that step, leaving you with "private roads," a fancy way of saying that homeowners are responsible for maintenance. Or, brochures might mention a community clubhouse or additional playground equipment "to come." Remember that extra amenities don't always pop up right away, depending on the budget and how many other homes have been sold, and homeowners might end up paying an assessment to help finance those projects.
 

READ UP ON THE HOMEOWNER'S ASSOCIATION (HOA) RULES

Many new communities have an HOA, which is designed to make sure neighbors live harmoniously. The bylaws may include policies such as quiet hours and rules that govern renovation and design choices. This is generally to help protect your property value, keeping neighbors from painting their homes chartreuse or littering the lawn with non-working vehicles. But they also might have regulations on more conventional plans. So if you're hoping to eventually put in a pool, fence in your yard or add a satellite dish, read up on whether that's allowed.

You'll also want to make a note of the dues that help pay for upkeep in the public spaces. While you won't have a choice to opt out of the HOA, knowing your financial obligation means you can factor that sum into your monthly housing budget.
 

PLAN FOR MAINTANCE AND REPAIRS

Wait … repairs on a new home? According to a 2018 National Association of Realtors report, avoiding renovations and problems with plumbing or electricity is the top reason for buying new construction. Yet, before the words "new" and "warranty" lure you into assuming everything is covered, you'll want to read that warranty carefully. Most building components like siding and drywall are only covered for a year; plumbing and electrical for two, estimates the Federal Trade Commission. The good news is that the bigger (and pricier-to-fix) elements like the foundation and roof are likely under warranty for five to 10 years.

Just make sure that your housing budget contains a little cushion to cover unexpected costs, and of course, the maintenance that will keep your new home pristine and operating at peak function. A financial planner can help you create a budget that accounts for emergencies as well as upgrades you plan in coming years.

By thinking through the costs of your new home up front, you can stop worrying about the money and spend more time on the fun decisions like whether your dream patio should have a fire pit, pergola — or both. 
Take the next step
Our advisors will help to answer your questions — and share knowledge you never knew you needed — to get you to your next goal, and the next.
Get started
Want more? Get financial tips, tools, and more with our monthly newsletter.