6 Tips to Help You Save on Back-to-School Shopping
---
Cathie Ericson
Aug 04, 2021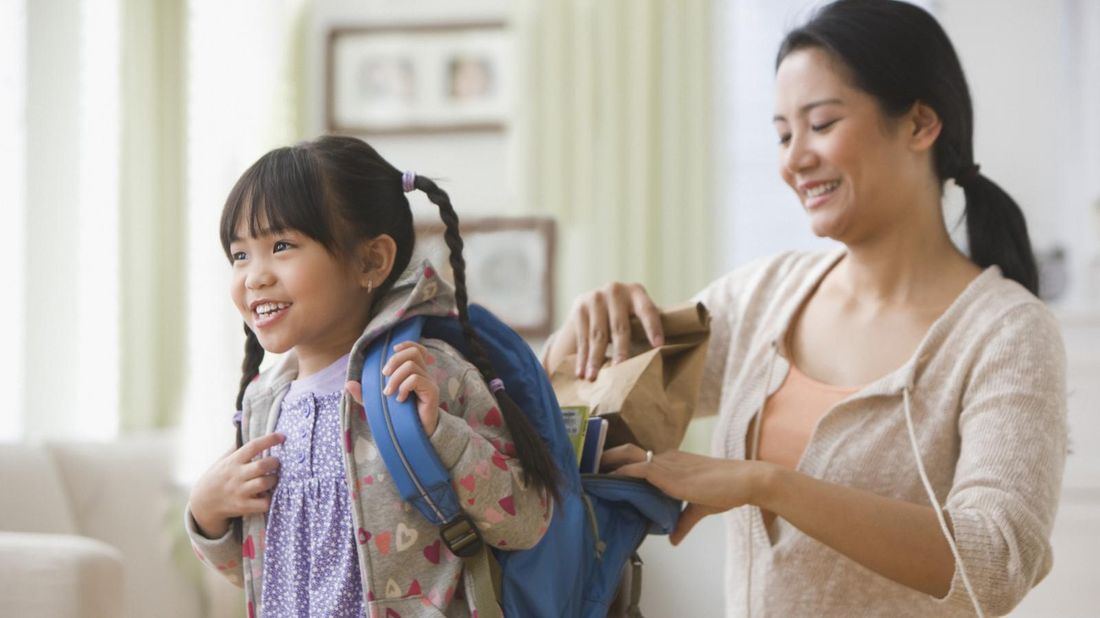 After more than a year of home-based learning, many parents and kids are anticipating a return to in-person — which means it's time to stock up on new outfits, shoes and school supplies. The National Retail Federation estimates back-to-school spending will surge to an all-time high of $37.1 billion.
Even if you're ready to spend, everyone loves to know they got the most bang for their buck. Try out these tips to help you save on back-to-school shopping.
SHOP YOUR HOME FIRST
Before you put anything on your back-to-school shopping list, check your own closets and desk drawers — you might have more on hand than you remember. Office supplies that accumulated while working virtually can be repurposed to the classroom.

Then move on to clothes. Have your children stage a fashion show with everything in their closets so you can see whether those jeans they barely wore still fit. If not, you don't want to find out you need a whole new fall wardrobe after a fantastic sale ends.

SCOUR OFTEN FOR DISCOUNTS
When you sign up for your favorite retailers' emails, you'll get alerts for upcoming sales so you can plan accordingly. (To avoid inbox overload, filter them into one folder you can quickly search by brand. Or create a free email account you use solely for promotional emails.) If you're offered a sign-up bonus, save it for a larger purchase.

Scrolling through brands' social media accounts will also keep you updated on the latest discounts and promotions or flash sales. A browser extension or app such as Honey automatically scans for coupon codes.

If you're about to buy at a brick-and-mortar location, take a second to compare the price to what you see online. Some things might be priced differently on the brand's various channels.

GET PAID TO SHOP
If you're going to be spending money anyway, you might as well be rewarded for it. On cash-back shopping portals such as Ibotta or Rakuten, you can choose the brands you're interested in and shop as you normally would. You'll automatically earn rebates that you can redeem for cash or gift cards.

Many stores also offer rewards in the form of future discounts when you shop during specified time periods. Amass the dividends and set a reminder to redeem them in the future.

TIME YOUR PURCHASES CAREFULLY
Most retailers are pulling out all the stops to lure shoppers back, so significant savings are likely. But you need to be strategic about when you buy; sites like CamelCamelCamel track the price history of an item to identify the ideal time to buy, helping to ensure you don't miss a big drop.

Once school starts, there are also often drastic price reductions. By then you'll know more clearly what you actually need, and you can verify that your kids' "must-buy" items are on trend among their friends.

Save all your receipts as some stores may make a price adjustment if the item you bought eventually goes on sale within a certain time limit. If you do need to make a return, watch the dates carefully; many retailers have tightened their policies.

COMBINE YOUR EFFORTS
Buying in bulk can be a great way to save. But while you probably don't need a huge quantity of glue sticks or notebooks, other families will also need a few, and you can all split the savings.

Another option is to swap gently used items that your kids no longer need, such as sports equipment from a long-abandoned activity, a class-specific graphing calculator, outgrown school uniforms, or other clothes and gear, with items you'll need.

TRY BEFORE YOU BUY
Kids are notorious for going all-in on an activity and abandoning it just as swiftly. So before investing in a musical instrument or hockey skates, ask if you can borrow from the school or sponsoring facility first, or perhaps consider renting for a trial period. This will also help your child figure out which equipment features they like or dislike before you purchase any.

If the activity comes with accompanying fees, sign up for the minimum number of hours at first. That way, you won't have spent too much money on your would-be ballerina who's moved on to softball before the semester of expensive dance classes is over.
Take the next step
Our advisors will help to answer your questions — and share knowledge you never knew you needed — to get you to your next goal, and the next.
Get started
Want more? Get financial tips, tools, and more with our monthly newsletter.