Planning With Northwestern Mutual
6 Tips to Weather Financial Uncertainty
---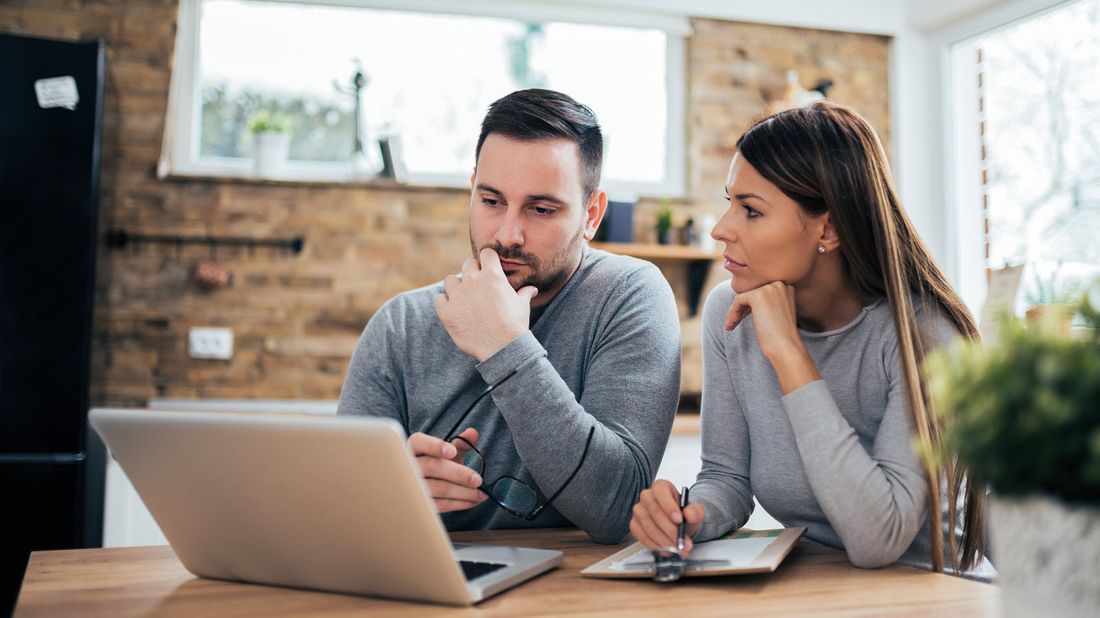 The novel coronavirus is affecting nearly all of us in some way. As social distancing becomes a reality, we need to pay attention to the effect it could have on our financial health as well. 
This is an unprecedented time, particularly after the longest economic expansion in our country's history. But we've been in unprecedented times before. Through wars, global health crises and recessions, the American people and the economy always bounce back.  
There's no reason to believe that today's uncertainty will be any different. Medical experts believe aggressive social distancing measures now can help slow the spread of the coronavirus so we can get back to normal sooner. In the meantime, as you focus on taking steps to protect your health, here are six tips to weather financial uncertainty.  
STOP WATCHING THE STOCK MARKET

Next time you want to check on the markets, consider reading this first.

It can be difficult to watch your investments fall as they have over the past several weeks. But this is a good time to remember that stocks are for long-term growth. You shouldn't need money invested in stocks for years, which means watching what's happening each day will only add undue stress right now.

We knew this would happen (or something like it). While no one could have predicted a pandemic six months ago, unexpected global events and subsequent market disruptions are a reality of investing. On average, a bear market (a selloff of 20 percent or more from a peak) occurs once every 6 years or so. In every past case, the market has eventually regained its losses and pushed higher.
 

REVISIT YOUR BUDGET

Some of us will take our laptops home and continue to work, largely unaffected financially by social distancing. But if you're an hourly worker, contractor or business owner, the financial effects may be more pronounced.

Regardless of whether you're spending less, earning less or both, your budget is likely to change in the coming weeks. Now is a good time to pay more attention to your cash flow and adjust on the fly.

If you're in a situation where you're earning less, there may be places where you can cut back within your budget. Naturally, that will include spending less on going out. But if you still need to free up extra cash, look at any discretionary spending that you could temporarily trim. Additionally, you could also consider deferring other types of spending, such as any extra you've been putting toward debt payments that go above the minimum owed.
 

TAP/FIND EMERGENCY FUNDING

Emergency funding is a critical part of financial planning. If you've built up an emergency fund in a savings account, this is the time to use those funds if you need money to make ends meet.

If you haven't built up an emergency fund yet, or don't think there's enough in yours to cover your needs in the coming weeks, that's okay too. You still have options:

Life Insurance: If you have a permanent life insurance policy that's accumulated cash value, you can usually access that money relatively quickly and easily. Most times, the best way to do that is to take a loan against your policy from the insurance company. Here are a few things you should know before taking a loan from your life insurance.

Lines of Credit: If you have an open line of credit, like a home equity line of credit (HELOC) or even credit cards, check on your credit limit and the interest rate you will owe if you tap into the line. This is an easy place to get money quickly. But it's a good idea to first take money from accounts with the lowest interest rate then move on to the next lowest, and so on.
 

REFINANCE DEBT

If you have a mortgage, student loan or other debt, chances are that rates today are better than what you're currently paying (in fact, rates are historically low right now). Refinancing typically can take weeks or even months to complete. But if you can lower your monthly payment in the long term, it may be worth it for you.

You could use that extra money in your monthly cash flow to replenish your emergency fund, or to pay off any new loans or credit debt that you took on to make ends meet. Or if you can afford to, you could also use that extra money toward the next tip.
 

IF YOU'RE DOING OK, KEEP SPENDING

If you're in a position where your income won't be affected in the coming weeks, make a point to spend some of your money to help those whose income could be. Maybe that means getting carryout from a restaurant (many are expanding their take-out options to promote social distancing), booking a trip in the future, buying a gift certificate from a local business, or ordering something from a local shop. Safety should be your top priority, but continuing to spend your money can be one way to help support your community.
 

REVISIT OR START YOUR FINANCIAL PLAN

If you have a financial plan, once we get through this, it will be a good idea to review your strategy to see if it needs updates — perhaps rebuilding your emergency fund will carve out a larger slice of the budget.

If you don't have a financial plan, our financial advisors would be happy to help you put one together. Financial planning that considers your goals for the future, but also the risks that can get in the way, can go a long way to setting you up to weather a crisis like this in the future. 
Take the next step
Our advisors will help to answer your questions — and share knowledge you never knew you needed — to get you to your next goal, and the next.
Get started
Want more? Get financial tips, tools, and more with our monthly newsletter.