7 Basic Financial Tasks to Tackle Right Now
---
Cathie Ericson
May 18, 2020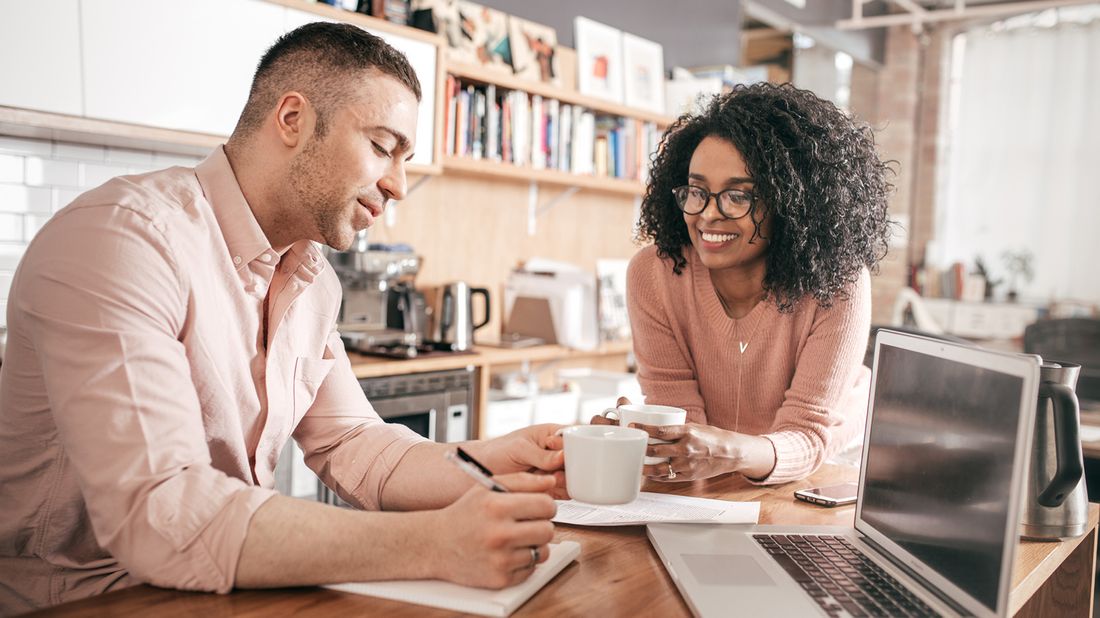 We're all spending more time at home now, which has led to a lot of spring cleaning and home improvement projects. But what about a spring cleaning for your finances? This could be a good time to tackle some of the basic financial tasks you always seem to be putting off. Your future self will thank you for checking these seven items off your to-do list. 
GIVE YOURSELF A CREDIT CHECKUP
It's always good to know where your credit score stands. But it's even more relevant today if you find yourself needing to take out a loan or refinance your mortgage, as your score will factor into what kind of loan terms you can get. Typically, the three credit bureaus (Equifax, Experian and TransUnion) are required to give you a free copy of your credit report every year. Now, due to COVID-19 circumstances, all three are offering free online reports on a weekly basis from now until April 2021. So check your score now, and then set reminders to check the others in the near future. 

SCOPE OUT SUBSCRIPTIONS YOU NO LONGER NEED 
Subscription creep is stealthy and can take a bigger bite out of your budget than you realize. Use your credit card statements to identify recurring charges and consider if there are any you might be able to live without. While you should certainly keep the ones that bring you joy, you might find there's unnecessary overlap in your streaming services, or that the novelty of your monthly gift-box delivery has worn off. Remember, you can always re-up any subscription you end up missing.

SHOP AROUND AND NEGOTIATE YOUR SERVICES 
It's easy to get used to paying for utilities and services at the same rates month after month. Use this time to research the different accounts and services you currently pay for to see if there are cheaper packages available since you first signed up, or a less expensive provider you could switch to. Is there, for instance, a special rate for bundling services your cable company can offer you? While figuring this stuff out can be a time-consuming task (who hasn't been put on hold for what seems like an eternity?), think about making a couple calls during your next TV binge session.

SET YOUR BILLS TO AUTOMATIC PAYMENT 
Putting your bills on autopay can save you time and energy, which you'll likely appreciate even more when you get back to your regular schedule. It does, however, require some legwork up front, as you'll need to set up your payment information with your bank or service providers. The payoff is that you'll never inadvertently miss a bill again — which, as a bonus, helps preserve your credit score. One word of caution: Sometimes autopay means you lose track of the amounts that are leaving your bank account each month. Make sure you're still periodically checking your recurring bills so you're not inadvertently paying more than you were expecting to, or not getting hit by a surprise bill increase.

START AN ESTATE PLAN
If you've been meaning to get important legal documents together like your power of attorney or a will, why not do it now? Consider setting up a virtual consultation with an attorney to get that started. You could go the DIY route, but even then it's a good idea to have your documents double-checked by a professional to verify their accuracy. It's also a good idea to update all your transfer on death, payable on death and beneficiary forms right now to ensure any insurance policies or financial accounts go to the people you intended.

REVISIT YOUR FINANCIAL GOALS 
It's possible your income may have been impacted by the coronavirus. If so, now may be a good time to revisit whether you're still on track with your various financial goals, whether that's buying a home, paying for your child's education, or saving for a comfortable retirement. It's possible you can still continue to meet these goals if you move a few things around in your budget, or it may be smart to keep working toward some goals while putting others on the backburner. If you need help looking at your whole financial picture to see what makes sense for your situation, consider setting up time with a financial advisor. It's a good idea to have someone who can view your financial situation from a different perspective and offer up ideas you may not have thought of.

LOOK INTO LIFE INSURANCE
If the coronavirus has taught us one thing, it's that it's wise to be prepared for the unexpected. Life insurance serves many purposes, from taking care of your family in an unthinkable situation, to building cash value you can access if you need to. If you don't have a policy but have been thinking of getting one, think about the type of coverage you need and consider looking into your options now.
Take the next step
Our advisors will help to answer your questions — and share knowledge you never knew you needed — to get you to your next goal, and the next.
Get started
Want more? Get financial tips, tools, and more with our monthly newsletter.