5 Spring-Cleaning Apps That Can Help You Declutter
---
Carl Engelking
Mar 17, 2020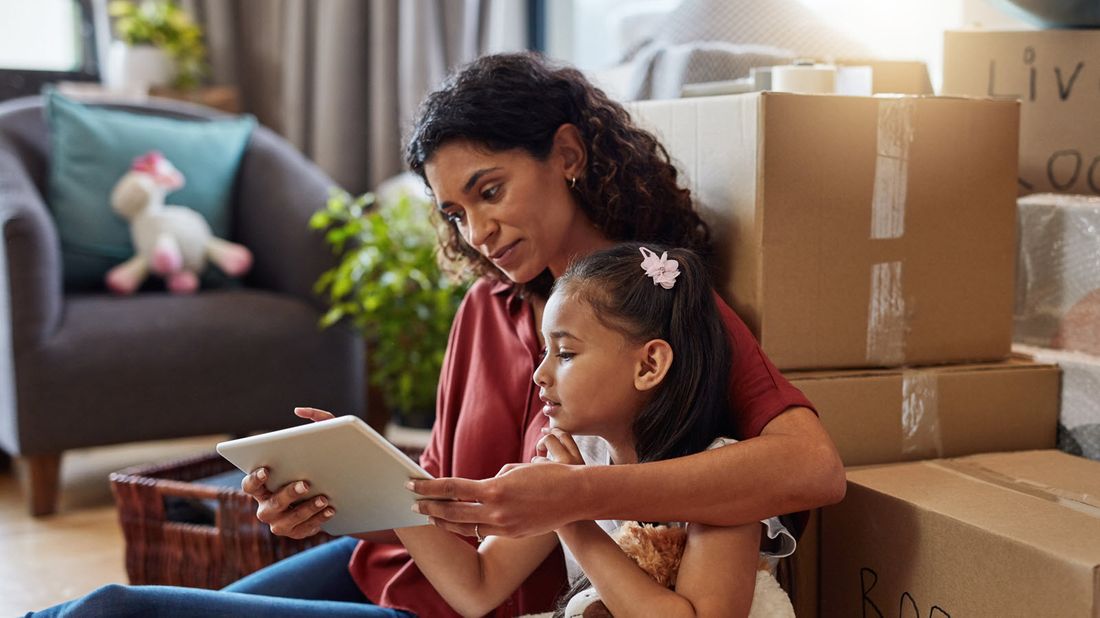 We're already spending more time indoors than we would have expected, and that's not likely to change over the next several weeks or even months. Now may be a good time to tackle a big household project: your annual spring cleaning.
Taking time to declutter the house doesn't normally top a family's fun list, but think of it as a way to help fight boredom (and it's good for your financial health, too). Plus, the things that are no longer of value to you may be truly valuable to someone else right now.
In today's connected world — and the new era of social distancing — there's no need to have a garage sale on your front lawn. Here are a few spring-cleaning apps and sites that make it easy to sell your items for a fair price, or even just to donate them.
IF YOU'RE LOOKING TO CAST A WIDE NET
Facebook Marketplace: Facebook Marketplace is a good catch-all solution for selling your stuff because, for starters, it's incredibly simple. If you have a Facebook account (which roughly 2.5 billion of us do), you just click on the Marketplace icon in the app, take a photo of your stuff, add a price and post. In all, it might take you 10 minutes. From toys to cars, you can sell it all here.  
Because Facebook has so many users, your listing reaches a lot of people. It also reaches the right people: Your listing can appear on sub-marketplaces focused on your neighborhood or town. You also don't need to put a price on your goods — you can use the marketplace as a hyper-targeted way to donate clothing or other items to your neighbors who need them most. (And of course, if you're opting to sell or give away items in person, take the proper safety precautions.)
Similar to: Mercari, CraigsList, eBay, letgo
IF YOU WANT TO STAY LOCAL
Nextdoor: This app connects you directly with your neighbors because it's basically a social media network for your block. People can post news, tips and recommendations for the neighborhood here, as well as stuff they want to get rid of. Like Facebook Marketplace, Nextdoor can help you target people near you to make sales or donations easier.
Similar to: Freecycle (for giving away items only), OfferUp
IF YOU WANT TO EMPTY YOUR CLOSET
Poshmark: The bedroom closet is often the epicenter of accumulation. If you have clothing that hangs around so long it goes from being in style, to out of style, to back in style, then Poshmark may be for you. Use it to unload some of those classic, lightly worn gems in the closet — especially if you have some nice brands in your closet.
It's just as simple to use as Marketplace, but you're reaching a niche audience of buyers looking just for fashion. You name the price, Poshmark sends you a shipping label, and you'll pay a $2.95 commission for items sold under $15 and 20 percent for items over $15.
Similar to: thredUP, Depop, Mosh Posh, Tradesy, ASOS Marketplace
IF YOU WANT TO

FLIP YOUR PHONE
Decluttr: If you've got electronics, DVDs, CDs or games in good condition, Decluttr makes it safe and easy to sell them. When you download the app, you directly scan the barcodes of DVDs, for example, or enter by the name of the device and its condition. You'll get an instant quote for your items along with a shipping label. Stuff those items in a box and Decluttr will pay you for your items once they pass the company's quality review process. (Reportedly, they may pay you more for your phone than a cell phone provider would for a trade-in.)
Similar to: Gazelle, Nextworth, Amazon, Apple and Best Buy trade-in programs
Bonus: Flipsy doesn't accept trade-ins, but it will curate the best prices from a host of other services that do. If you want to do a price comparison, check out Flipsy before you sell.
IF YOU WANT TO

SHRINK YOUR COLLEGE LIBRARY
BookScouter: If you've got a recent college grad in the family (or you are one), you may be having sweaty-palmed flashbacks of lugging around 40-pound boxes of textbooks. Better to offload those before you have to make another move — BookScouter can help. The site lets you gather real-time price quotes from more than 30 vendors interested in buying your books so you can sell to the highest bidder. (Hint: The big companies, like Amazon, don't always offer the highest price.)
Similar to: Amazon, Chegg, CampusBooks, letgo
Take the next step
Our advisors will help to answer your questions — and share knowledge you never knew you needed — to get you to your next goal, and the next.
Get started
Want more? Get financial tips, tools, and more with our monthly newsletter.