Financial Planning Prepares You for Times Like This
---
Northwestern Mutual
Mar 16, 2020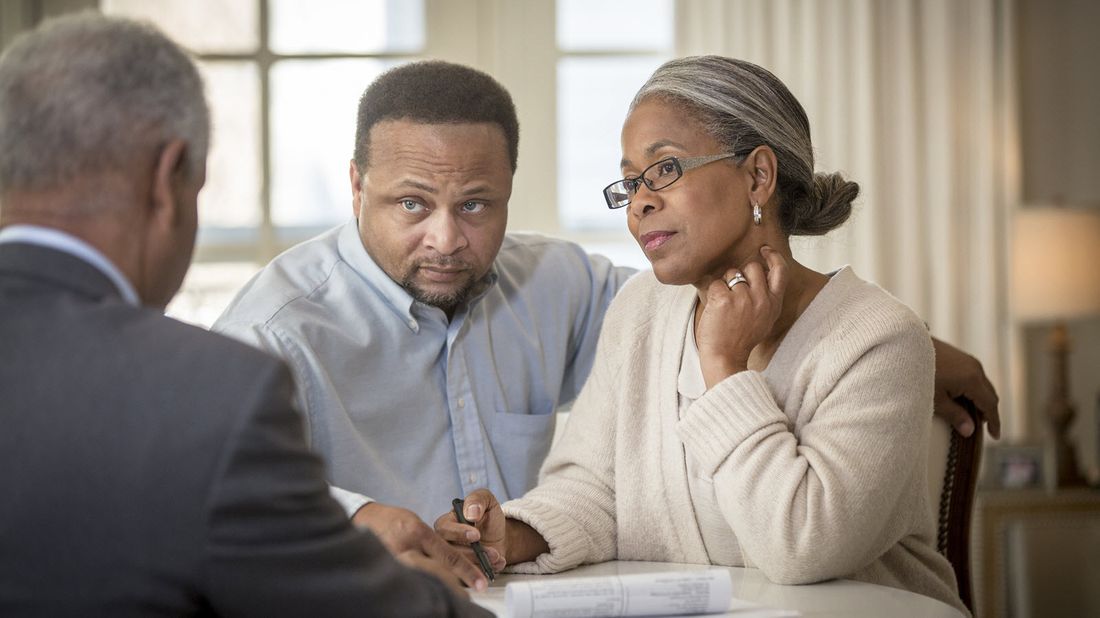 Things feel uncertain right now. The novel coronavirus is tangibly impacting our daily lives, from school closures and the workplace to our health. Even the world's most sophisticated economic forecasting models didn't necessarily foresee something like this occurring. The world is unpredictable.
So, what can we do in a world that's changing so quickly? We do our very best to anticipate uncertainty.
A well-constructed financial plan from a human advisor accounts for good times, and bad. He or she analyzes your whole picture, beyond just investments, to calibrate all the pieces in order to capture reward but also shelter you during a storm.
FINANCIAL PLANNING PREPARES YOU FOR TIMES LIKE THIS
Financial plans are built by your goals and dreams. Investing one key component of planning because it is one of the best ways to grow wealth over time. But we believe a comprehensive financial plan also manages risk to ensure you have money when you need it — no matter what's happening in financial markets. That's why your plan includes emergency funds, insurance (including the stable cash value of whole life insurance), and even considers your budget, or the money you're earning to meet your needs today.
A good advisor can stress test your financial plan to make sure it holds up in many situations, including market downturns. He or she can calculate the impact a disability might have on your plan and add disability insurance coverage to manage that risk. The plan might include using cash value life insurance or other stable funds that aren't affected by markets to generate income during a downturn or temporary loss of income.
If you have a solid financial plan, you can worry a little less about money when there's so much more occupying your mind right now. You have money for today, and you shouldn't need to worry that investments have declined in value. You can focus on family and friends.
"Stress-testing a client's overall investment allocation in the context of their integrated financial plan ensures that they don't have to sell stocks during times like these and can ride through the short-term volatility that inherently occurs along the path to long-term success," says Brent Schutte, chief investment strategist at Northwestern Mutual.
OUR COMPANY HISTORY HAS PREPARED US FOR THIS
Being prepared for times like these is in our DNA. We've been through recessions, health scares and wars. Through often chaotic times, our focus on decades-long time horizon, not one year to the next, has remained steadfast. That's how we've achieve the highest financial strength rating of any company in the insurance industry*. That strength supports the permanence of our whole life insurance and other products. It's why our view of financial planning is built on a foundation of insurance and investments. 
"We're built for times like this. We're a company for all economic seasons, and we came into this year the strongest we've ever been in our history," says Mike Carter, chief financial officer at Northwestern Mutual.
ADDITIONAL STEPS YOU CAN TAKE
With businesses closing and hourly workers or contractors losing income, you may be wondering what your options are if you're affected. Right now, this is a good time to revisit your budget and look for places where you may be able to save (perhaps defer additional debt payments that you have been making over the minimum). Build a budget around your emergency savings. Check to see if you have accumulated life insurance cash value, as this could be a source of funds you can tap into. Reevaluate any open lines of credit that you may have open. If you feel a little overwhelmed and not sure where to start, an advisor can walk through this with. They do this every day.
WE'RE READY TO HELP
The uncertainty we face today is scary, but uncertain times aren't new. In 2008, the future of the entire financial system was in question. In 2001, terrorism cast a new, dark shadow over markets and society. But time and again, Americans find the path forward even when the steps ahead aren't always clear. As a company, we've seen it happen in this country for more than 160 years. We've stayed strong through wars, the Great Depression and many other uncertain times. We'll remain strong today, and tomorrow. We'll be here for you. Our advisors are here for you — including remotely, if you'd like.
If there is anything we can do in the weeks ahead, please reach out.
*Northwestern Mutual continues to have the highest financial strength ratings awarded to any U.S. life insurer by all four of the major rating agencies: A.M. Best Company, A++ (highest), May 2019; Fitch Ratings, AAA (highest), October 2019; Moody's Investors Service, Aaa (highest), September 2019; S&P Global Ratings, AA+ (second highest), December 2019. Third‐party ratings are subject to change. Ratings are for The Northwestern Mutual Life Insurance Company and Northwestern Long Term Care Insurance Company.
Take the next step
Our advisors will help to answer your questions — and share knowledge you never knew you needed — to get you to your next goal, and the next.
Get started