8 People Share the 1 Thing That Helped Their Finances the Most
---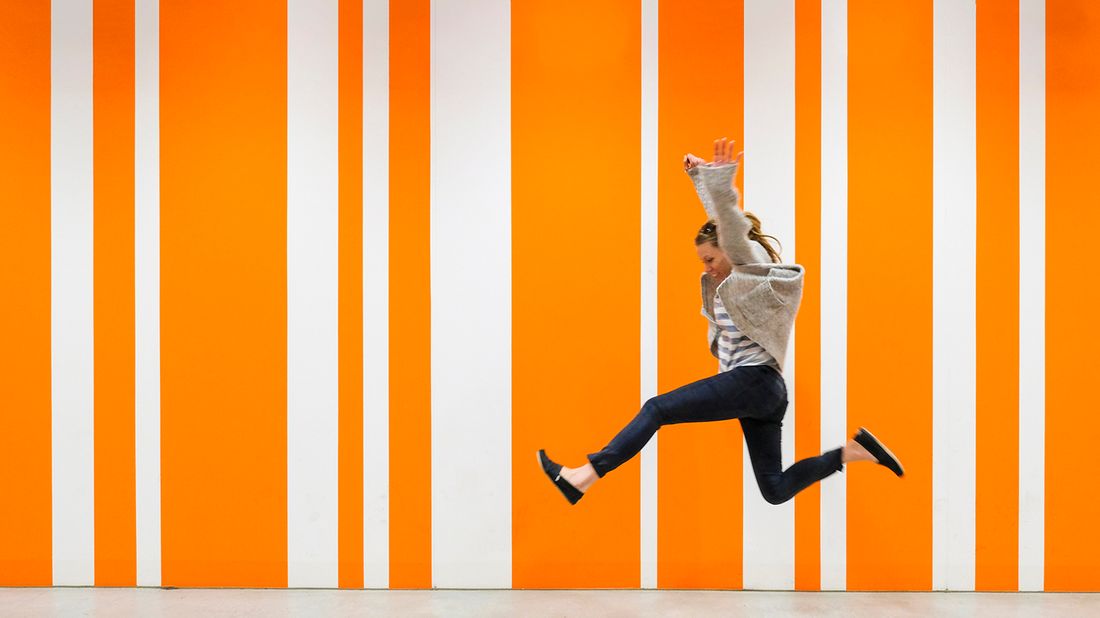 When it comes to finances, most of us know what we should be doing. Advice like "live within your means," or "save for retirement" are solid financial strategies, but sometimes you have to think outside the box to truly make a difference in your financial life.
Just ask these eight people. They're sharing the best financial moves they've ever made — and you may be surprised.
I TOOK ON A MAJOR RENO FOR MY FIRST HOME
When Shawn Breyer graduated with an engineering degree, many of his classmates were buying beautiful homes and he felt a lot of pressure to do the same. Instead, he opted to use an FHA loan to buy a duplex that needed a lot of work. He rented one side while he lived in the other and fixed it up. Eventually, he was able to leverage his rental income on that property to buy another duplex and repeat the process.
"It's against the social norm where the majority of people invest in traditional primary homes," he says. Breyer and his wife decided to make a career out of it in Atlanta, where they now live. "We're now house-flippers on the side to build more capital to purchase more rentals for financial freedom."
I KEPT MY PART-TIME JOB
When Lauren Beaulieu, of Massachusetts, started her first job at a local grocery store, she didn't think much about the company's profit-sharing offer. However, she soon realized the potential that it had, and has kept the part-time job through high school, college and a full-time career.
"If the market keeps on the up, by year 15 of my employment (two and a half years from now), I will have more than $15,000 and I've contributed $0 personally," she says. "So for now I'll continue to be the girl working at the grocery store with a master's degree."
I'M RENTING INSTEAD OF BUYING
Buying a house can be daunting, especially in hot markets like Seattle, where Jeff White lives. That's one reason he decided that renting made more sense for him and his family.
"My best financial move is something that goes against most advice: I decided to rent a home instead of buy," he says. "Buying would have saved us roughly $300 per month in rent, but we also would have had the responsibility of maintenance on the home. So the minute a major appliance went out we would have been in the hole and we wouldn't have had the savings to fix it."
Instead, White focuses on travel and building savings.
"It's truly given me more money to spend on my children and given me more time that I would normally be spending on maintaining and updating a home," he says.
I READ THE EMPLOYEE HANDBOOK — SERIOUSLY
When Catherine Agopcan started a new job, she read her employee handbook closely, and found two benefits that hadn't been mentioned: a tuition reimbursement program and a health savings account.
"I was able to complete my master's degree from a top private institution in New Jersey thanks to an employee perk that had been in place for a while, but not heavily used," she says. "I wasn't sure I would receive approval as a new employee, but it doesn't hurt to ask and thankfully, I was able to complete my degree without paying tuition or incurring any loans in the process."
And the money she accumulated in her health savings account helped her save hundreds on medical bills, even after she'd left that job.
I INVESTED IN SOLAR PANELS
Ky Trang Ho, of Los Angeles, spent $26,000 on solar panels because of her strong belief in living more sustainably. However, it ended up being the best financial decision she's ever made, she says. Rebates and tax credits brought the actual cost down dramatically: Today, her electricity bills are just $12 a month — which includes the cost of powering her electric car.
"Even though we bought the panels near the height of the market in 2008, we estimate we earned back the cost after about three years with the rebates," she says. In the 10 years since she bought the panels, Ho estimates she's saved $10,000 in electricity costs.
I PAID OFF MY MORTGAGE EARLY
Mortgages are generally considered "good" debt, and proponents often say that there's no sense paying off a mortgage early, since the interest rate is fairly low and you'd be better off investing your money in the markets.
However, Cornelius Davis, Jr. wasn't buying that advice. The 43-year-old from Atlanta worked extra hours and pinched pennies to pay off his mortgage in just five and a half years. He says it was worth the sacrifice.
"Paying off my debt has made life a lot better for me. I'm able to save more, invest more money for the future and enjoy a few things that I couldn't afford before I paid everything off," like travel and home renovations.
I TURNED A CAREER SETBACK INTO AN OPPORTUNITY
Kelly Hayes-Raitt was in her late 40s when she lost a big campaign for public office and decided to take a break from her career as a political consultant. She realized that her Santa Monica home had a lot of income potential, but instead of renting a room, she decided to rent the whole home and travel the world as a house-sitter, writer and editor. Nine years later, she's never looked back, and the rental is still her main income.
"Once I realized I could rent out my home and have enough left over to live elsewhere, I jumped," she says.
I USE CREDIT-CARD POINTS TO TRAVEL THE WORLD
Credit cards can be dangerous if used irresponsibly, but Janice S. Lintz, a writer from New York City, used them to quickly build her credit following a divorce, and eventually to start traveling the world for cheap. She's now been to 107 countries and plans to visit them all.
Lintz's main strategy for using travel points is staying on top of each balance.
"I have never missed a payment, and I pay in full," she says. "During my divorce when I had potential cash flow issues, I paid the card immediately after the item was charged. At times, I prepaid my card. Credit card points are only a useful tool for people who can manage credit."
Take the next step
Our advisors will help to answer your questions — and share knowledge you never knew you needed — to get you to your next goal, and the next.
Get started
Want more? Get financial tips, tools, and more with our monthly newsletter.