A Celebrity Stylist Talks About How She Got Started In The Business
---
Northwestern Mutual
Mar 01, 2017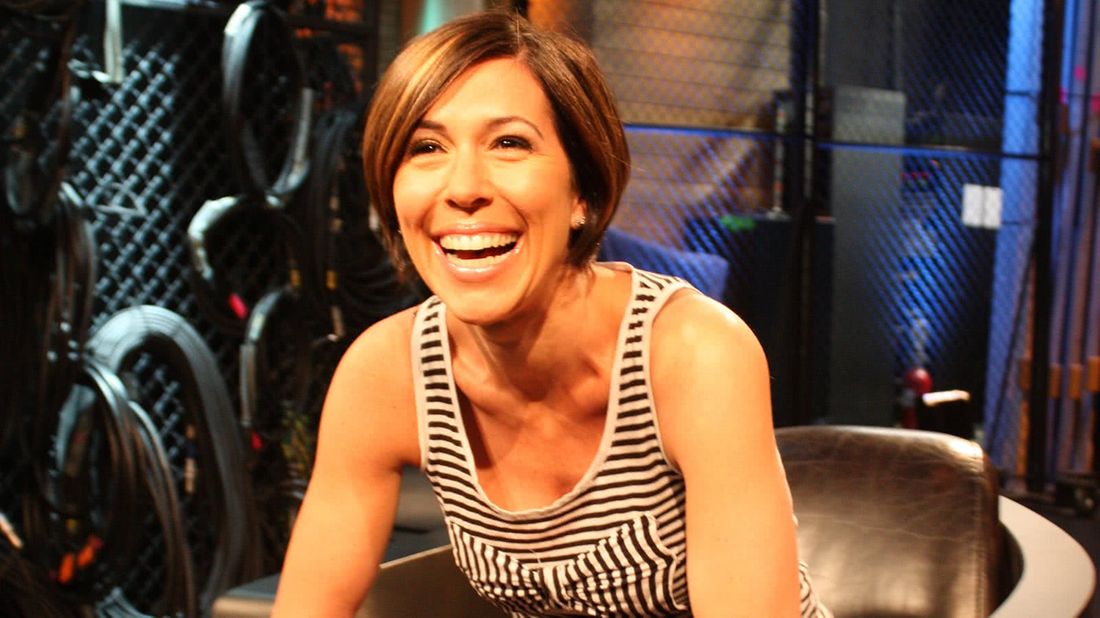 When you look good, how do you feel? Confident? Powerful? Invincible? The word "style" makes many of us think of Hollywood glitz and glamour — but style can be just as significant for us non-celebrities looking to build a life on Wall Street, Main Street and spaces in between.
For image consultant and stylist Pilar Steinborn — a longtime Northwestern Mutual client — style has been a passion for 20 years. She's molded celebrities in major consumer magazines, on MTV, VH1, "Good Morning America," CNN, NBC's "Best Time Ever With Neil Patrick Harris," ABC's "Nightline," ABC's "People's List" and Fuse Network. Her distinct styling process, rooted equally in psychology and fashion, has attracted interest from celebrities like Ellen DeGeneres, Kid Rock, Nick Cannon, Juju Chang, Jerry O'Connell, SuChin Pak, A.J. Hammer and Kaley Cuoco. But her in-person style consulting isn't for stars alone; she also helps private clients — parents, teens and other everyday people — seeking to enhance their look.
We talked with Steinborn about her career and the emotional benefits of looking and feeling good — and asked for a few tips, of course.
NORTHWESTERN MUTUAL: HOW DID YOU LAUNCH YOUR CAREER?
Pilar Steinborn: I started off at Condé Nast working as an assistant to two senior editors at Glamour. Then I was an assistant to the fashion director at Self. Then, luck be it, you meet someone, you start chatting, and next thing I knew, I was in an informational interview for VH1 and MTV to learn the ropes to style for TV talent. That informational chat turned into an interview and a job offer. I was 23 years old and I was in my dream position.
I love being a stylist because I make people feel really great about themselves without all the years of therapy.
N.M.: HOW DO YOU APPROACH A CONVERSATION WITH A NEW CLIENT?
P.S.: One of my top questions is always "What inspires you?" So whether they have a passion for ballet, love to travel, love furniture or are into woven fabrics, it gives me a flavor for where they're coming from. The second thing is if they have a muse — someone whom they aspire to be. It's not to say that they think they look like Sandra Bullock or Hugh Jackman. That's not the point. If they describe how their muses project themselves, then it gives me an idea of where their heads are at.
N.M.: HOW DO YOU CONVINCE PEOPLE TO SEE THEMSELVES IN A NEW LIGHT?
P.S.: They have to trust me. Trust is the No. 1 word. It's a relationship that's built on getting in tune and understanding where they're coming from. They might have had XYZ body issues that started when they were young. Or they've been thrown into the light, tossed in too many style directions, and they don't know who they are anymore.
I think that's what a good stylist brings into play: You really have to be a therapist for them. You become everything to them. There's apprehension the first time, but the second time around, for 99 percent of people, they let go and say, "You know what? You know what you're doing. I trust you." I've seen more body types and people in their underwear than they have. The guard goes down, their arms go up, and they're like a little Barbie or Ken doll. There's that other 1 percent that are just completely challenged and won't let anyone manipulate the way they're presented. Those are the ones who usually don't move forward in the business.
N.M.: WHAT DO YOU LOVE ABOUT YOUR WORK?
P.S.: I love being a stylist because I make people feel really great about themselves without all the years of therapy. And I can do it in a short amount of time. I've had more spouses tell me how their partner felt afterward. It was all about having control of the situation and giving them the right tools so they can continue it on their own. I'm actually bringing stuff to light for them that they wouldn't think of innately.
One of my clients has a daughter who was having self-esteem issues when she was 15, so for her Sweet 16, she gave her time with me. Do you know the world of difference it was for her? The mother texted me a week into it, telling me the better mood she was in and how much more self-confident she was. And she goes, "I have to tell you, my sister-in-law thought I was nuts spoiling her with a stylist."
You see what you're doing for others and what it does for them personally. That's a big deal. How many jobs can really do that?
N.M.: HOW DID YOU PLAN FOR THIS CAREER?
P.S.: As a freelance fashion stylist and costume designer, my work is project-based and is not always continuous on an annual basis. We always hope that a show will have a successful kick-off and the networks will pick it up and green-light it (as they say in our profession), but for the most part, it comes and goes season to season.
One of things that has kept me feeling secure and confident is knowing that I am doing what I love and earning money, yet making sure that my family is protected should there be large lapses in between projects – if I should fall ill or cannot work temporarily or indefinitely. That's why many years ago, I worked with my Northwestern Mutual financial professional, whom I trust implicitly with guiding me through budgeting and planning. As the years passed, children came into the picture, and we adapted and now invest differently. I'm very confident that they have covered all the bases, which helps me do what I love and, most importantly, helps me focus during these precious years on raising my kids.
N.M.: WHAT DO MEN AND WOMEN NEED IN THEIR CLOSET?
P.S.: Every woman should have loafers. Some people call them "brogues." That's the fancy, new, modern way — B-R-O-G-U-E-S. That's a no-brainer for all age groups. You can wear them with a dress, you can wear them with capris, you can wear them with jeans. I mean, you can wear them with anything.
For the men, get a fun sock. I can always convince the men into getting a sock. Whether it's tone on tone with a pattern or a great splash of color or a print, I think happy socks are essential. I got a bunch for my husband at T.J. Maxx and just love them. He puts them on under his really cool utilitarian pants and it works well. It's a great way for a guy to experiment into fashion, and he doesn't have to say or feel like he's fashion-forward.
N.M.: DO YOU HAVE A FEW STYLING TIPS TO SHARE?
P.S.: You know what my dad loves to say? He's 80 years old and he's very hip. He always says "Kiss." And I say, "'Kiss?" And he goes, "Keep it simple, sweetie."
My No. 1 tip for anyone is tailoring. You could have something that is just dated looking, but it won't look as bad if it's well-tailored. People forget that. They see it as a luxury.
No. 2: Try to build closets. If you're passing H&M and you see something and love it, pick it up and put it aside. It might not go with anything 100 percent right away, but it will have a place eventually. It's a lifetime process and a journey. If you go into someone's entertainment center and you look at all the different vases, photos, picture frames and books, it's usually something that's been inherited from someone, something they got at a thrift sale, something that they just picked up because they were on the street. That's how your closet should be.
No. 3: Hair color. That shapes a person's identity and tells a lot about personality. When you have a good hair color, and it's representative of your skin tone, you're better able to judge your clothing. If your hair color is off, your clothes will be off.
No. 4: Nails. Have your nails cleaned and groomed. Good hygiene is so imperative to have a nice presentation, whether you're a man or woman.
No. 5: Own it. You can't dress up something that doesn't want to be dressed up. You know, if you're a casual person, don't think putting on a tuxedo jacket is going to make you fancy and look rich. You've really got to own it.
Take the next step
Our advisors will help to answer your questions — and share knowledge you never knew you needed — to get you to your next goal, and the next.
Get started
Want more? Get financial tips, tools, and more with our monthly newsletter.