Planning With Northwestern Mutual
A Little-Known Strategy to Get More Out of Your Retirement Savings
---
Northwestern Mutual
Oct 31, 2023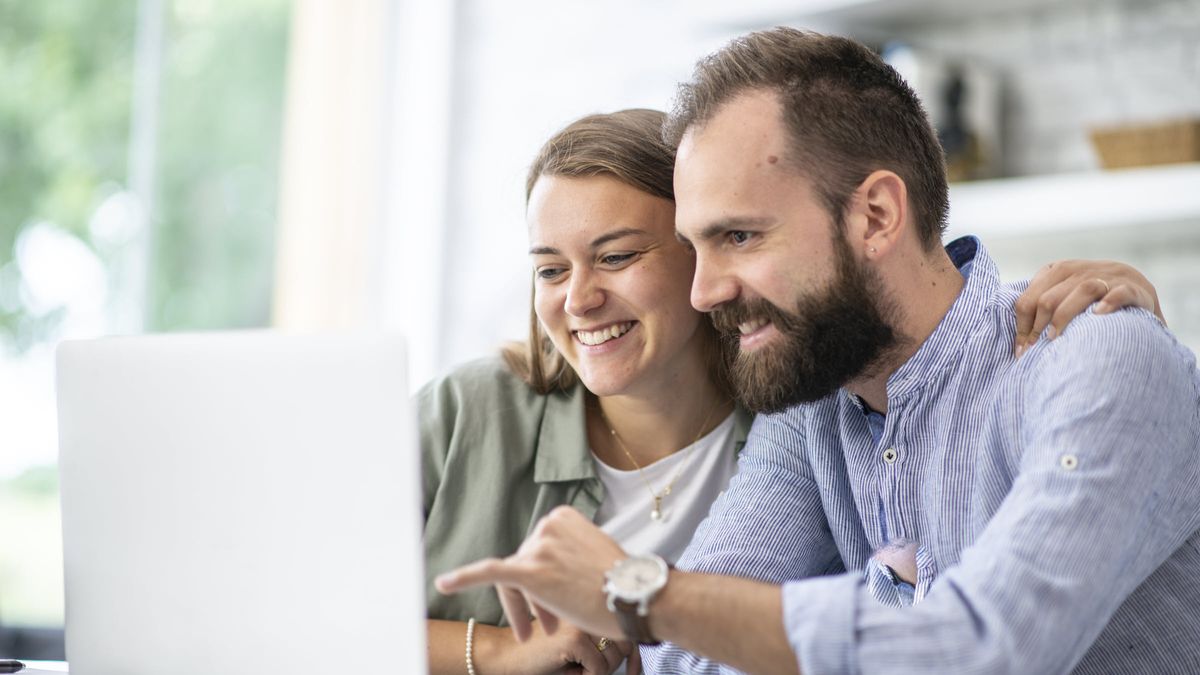 When it comes to most people's retirement savings, investments are king. After all, stocks have historically been one of the best ways to grow your money over time. So it's natural to think that traditional investments alone are the best way to amass the wealth you'll need for retirement.
But, as research from EY shows, an investing-only approach is a one-dimensional solution for a multidimensional challenge. Investments are an important facet of financial planning; they can provide long-term growth. But investments alone are unlikely to help you achieve long-term financial security or stability. Many financial advisors gloss over the second part. At Northwestern Mutual, our focus on growing and protecting your wealth is what helps our clients achieve better financial outcomes. EY's research confirms the benefit of our approach.
According to EY's analysis, when you properly allocate your wealth across investments, permanent life insurance, and deferred income annuities1, you're more likely to outperform strategies that emphasize investments alone over the long term. And by striking the right balance between permanent life and income annuities, you can decide whether to focus more on generating retirement income or maximizing your legacy.
EY's analysis found that a 35-year-old couple using investments combined with permanent life insurance and an annuity led to 3.5 percent higher retirement income and 16.3 percent more legacy at age 95 than an investment-only strategy.
Here are a few key findings from EY's analysis.
The value of combining investments and insurance
EY analyzed five planning strategies across three different starting ages: 25, 35 and 45. For each strategy, researchers utilized Monte Carlo analysis to approximate the probability of an outcome given any combination of variables. In this case, EY modeled 1,000 real-world scenarios based on randomized inputs from a range of factors, such as interest rates, inflation rates, equity returns and bond returns.
They compared results from five planning approaches:
Investment only (relying on bonds for fixed income)

Investments and term life insurance

Permanent life insurance and investments

A p

articipating deferred income annuity and

investments

Investments, permanent life insurance, and a participating deferred income annuity
EY found that strategies involving permanent life insurance and deferred income annuities excelled overall against investment-only approaches. In addition, adjusting the amounts that you allocate funds to permanent life insurance, annuities and investments helps you emphasize income generation in retirement or leaving a legacy. At Northwestern Mutual, our financial advisors can help you achieve the right mix based on your goals.
Take the next step.
Our advisors will get to know you and recommend the best financial solutions to help you achieve your goals in life.
Get started
Life insurance and annuities along with investments can be the secret to getting more out of your retirement savings
Based on the scenarios run, the combination of insurance, income annuities and investments leads to better outcomes in retirement: The EY analysis found that a 35-year-old allocating 30 percent of annual savings to permanent life insurance and then, at age 55, using 30 percent of assets to add a participating deferred income annuity produced 3.5 percent higher retirement income and 16.3 percent more legacy at age 95 than the investment-only strategy. The key reason for the better results is that permanent life insurance and the deferred income annuity tend to outperform fixed income.
Stability can breed outperformance: Cash value life insurance, along with annual dividends (which aren't guaranteed), tended to provide superior returns to the fixed income holdings in an investment portfolio over the long run. Secondly, term life insurance acts as a headwind to overall portfolio performance because term premiums are a sunk cost as opposed permanent life insurance, which builds cash value over time. Lastly, cash value in a permanent life insurance policy can serve as a volatility buffer. In down markets, rather than selling investments at a loss, cash value can serve as a source of income2.
You can tailor your financial goals: Adjusting the allocations among permanent life insurance, investments and deferred income annuities can help you focus on outcomes that are most important to you. A higher allocation into a deferred income annuity may be better if you want more income in retirement. Oppositely, if you're seeking to maximize legacy, you could set a higher allocation to permanent life insurance. You can also strike a balance. The key advantage is that you have options.
More tax efficient: Permanent life insurance and deferred income annuities have beneficial tax treatment that can help you get more juice from each squeeze in retirement. For example, cash value and deferred annuities offer tax-deferred growth. The death benefit is generally tax-free3. Cash value can be accessed tax-free through a policy loan when needed (although it's important to manage the loan, because if the policy is ever surrendered, you may owe tax). Again, these provide investors with more options that, when used strategically, can reduce taxes paid on contributions and income in retirement.
Northwestern Mutual financial advisors use growth and protection solutions together to tailor a plan
Growing your money through investments is a critical part of financial planning. But it's only one piece of the puzzle. A comprehensive approach to planning, as EY research shows, can deliver on growth, security and stability while providing more options for managing your wealth long term4.
You shouldn't have to worry about a market drop, inflation, taxes, or other risks to your retirement income. Achieving this requires an approach that capitalizes on what can go right but also protects your financial health from things that can go wrong. Northwestern Mutual financial advisors are specialists when it comes to using these options to help you get more out of your hard-earned savings. With that kind of comprehensive planning, you won't just have financial security; you and your family will realize a better financial outcome.
1 "Income Annuity" refers to a Deferred Income Annuity with increasing income potential, "which represents deferred income annuities with persistency bonuses and non-guaranteed dividends" referred to as "DIA with IIP" in the EY article.
2 The primary purpose of permanent life insurance is to provide a death benefit. Utilizing the accumulated value through policy loans, surrenders, or cash withdrawals will reduce the death benefit, and may necessitate greater outlay than anticipated and/or result in an unexpected taxable event. This research assumes that the permanent life insurance policy(ies) are not a Modified Endowment Contract (MEC), which have unique taxation aspects.
3 A rare exception is when a policy, or an interest in a policy, is transferred for value. In that situation the death benefit may be subject to income taxation.
4 There are a number of important assumptions underlying this research, which are detailed in the EY Research Paper. Retirement income values reflected in the research are on an after-tax basis and calculated at the 90% probability of success. The legacy at the end of the time horizon is based on the investor spending the retirement income solved for at the 90% probability of success. Legacy values also reflect the impact of any applicable taxes (i.e. taxes on qualified assets or estate taxes) and are from the median distribution.
Northwestern Mutual is the marketing name for The Northwestern Mutual Life Insurance Company (NM), Milwaukee, WI (life and disability insurance, annuities, and life insurance with long-term care benefits) and its subsidiaries. Investment brokerage services are offered through Northwestern Mutual Investment Services, LLC, (NMIS) a subsidiary of NM, broker-dealer, registered investment advisor, and member FINRA and SIPC.
Want more? Get financial tips, tools, and more with our monthly newsletter.