What Is Included in a Good Financial Plan?
---
Andrew Weber CFP®, CLU®, AEP®, RICP®, WMCP®
Sep 22, 2023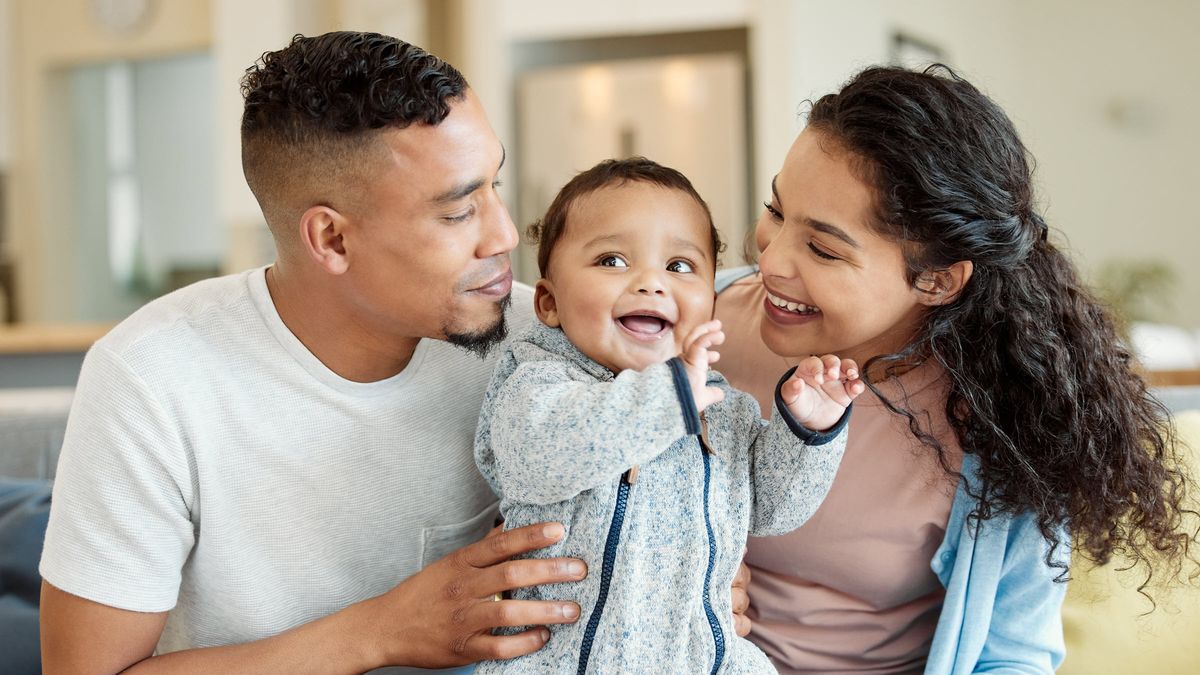 Andrew Weber is Senior Director of Planning Philosophy, Research and Guidance at Northwestern Mutual
Key Takeaways:
A good financial plan is about more than growing your wealth, it also includes strategies to protect it from common risks.

A good financial plan uses a range of financial options that work with investments to help you grow and protect your wealth.

A good financial plan helps you see that you're on track to reach future goals, giving you more confidence about spending today.
What exactly is a financial plan, and what separates just any plan from a good financial plan? If you're not sure, that's OK. It's also not uncommon to think you have a plan when, in reality, you don't. That's because it's likely you're already doing at least some of the things that would be covered in a financial plan, like saving for retirement.  
But a good financial plan goes further than just setting aside money for a goal. A good financial plan helps you prioritize what you want in the future with your goals today. Then it will include strategies to save and invest to reach your goals while also helping you identify and prepare for financial blind spots. 
With a good plan, you can feel confident about spending money today, knowing that you're on track to reach the goals you're trying to achieve—even if life throws a curve ball. 
A financial plan is basically a road map. It starts with where you are financially. Then a financial advisor will help you figure out where you want to go. The plan works out how you'll get there—and what you'll do if there's an issue along the way. It's kind of like a GPS that plans your route and watches out for slowdowns, even re-routing you if needed. And just like your GPS, the financial plan can evolve with you if your path changes in the future. 
How do we do that at Northwestern Mutual? To help you better understand what makes a good plan, here are some of the key elements included in most financial plans. 
What is included in a good financial plan? 
Financial planning is highly personal. This means that while everyone's plans will have similar ingredients, the amounts, when they're added, and how they're mixed together will differ based on your situation (and likely change over time). So to give you a clear idea of what goes into a financial plan, we'll start by looking at some of the most common components included in good financial planning. 
Investments alone can leave you vulnerable.
When you're ready to build your plan, a Northwestern Mutual financial advisor1 will get to know you and your goals and then show you how all the pieces of your financial life might come together most efficiently for your situation. 
In nearly all cases, good financial plans will include more than just a plan to save for the future. They also look at risks like inflation, market volatility and taxes to make sure you're protecting your wealth. A plan that uses a range of financial options to help you grow your wealth and to protect it from known risks can give you more confidence that you'll reach your goals. 
A financial plan can chart how to grow and distribute wealth 
Some people assume financial planning is all about investing to grow your wealth over time. Building a well-diversified investment portfolio is indeed a major component of financial planning. But investments alone can leave you vulnerable. That's why a good plan will include additional options that reinforce the growth investments can provide while also protecting you from common risks. More on that in a moment, but first let's look at ways investments are included in a financial plan. 
Saving for retirement 
Whether you have a financial plan or not, you are probably saving money for retirement—maybe in a 401(k) through work or an IRA you have opened on your own. But are you saving the right amount and in the right way? Do you know how a mix of Roth and traditional retirement accounts can help you be more tax efficient? A good plan can help answer these questions and show you how additional financial options beyond your 401(k) and investments can help make your savings go further. 
Growing investments 
Retirement is a big goal that's in nearly everyone's plans. But people invest for many other goals as well, like paying for college or even just taking a big bucket-list trip someday. A financial plan can help you make sure you're contributing the right amount to different types of investments based on your goals. A financial advisor can make sure the investments are optimized not only for growth but also to be there when you're ready to take that big trip or start writing tuition checks. 
Let's create your financial plan.
Our financial advisors are here to design a financial plan that will get you to your next goal. And the next.
Find a financial advisor
Managing debt 
When used wisely, debt can be a great financial tool. But it can also be a drag. Whether you have student loans, credit card or other debt, a financial plan will help you balance your debt management with what you're spending today and other goals. A financial advisor can also help to educate you about debt and different strategies to pay down or manage it. The advisor can also consult on strategies to use debt to your advantage, perhaps to buy a second home or to start a business. 
Leaving a legacy 
Whether you have a small nest egg or significant wealth, most people leave something behind for loved ones, special causes they care about, or both. A good financial plan helps you be more deliberate about the legacy you want to leave during your life and after you're gone. By planning your giving strategy, you can often be more impactful and can help to free yourself to spend down other assets. 
A financial plan to safeguard what matters 
Some financial plans focus heavily on growing your wealth. That's great, but it can also leave you vulnerable. This is a key difference between most financial plans and what you'll get with Northwestern Mutual. Our advisors help you to see potential blind spots and to plan for them. Knowing that you have a financial plan that also includes solutions for potential risks can give you more confidence that you're on track to reach your goals even if something doesn't go exactly as planned. 
Providing for loved ones 
When you have people who depend on you and your income, it's important to have a plan for them in the event that something happens to you. This is where life insurance often plays a critical role in a financial plan—to replace lost earning potential. Depending on the policy you choose, life insurance may also play additional roles during your life. A basic estate plan is also an important component to make sure that your wishes are carried out. As your needs get more advanced, an estate plan can ensure that your assets transfer to the right people in the right way with the least amount of tax. 
Protecting income 
Income is an important part of financial planning because it's what funds all your goals. It's important to have a plan for what would happen if you were ever sick or hurt and unable to work for an extended period of time. That's because the impact of having to tap into retirement or other savings to live if you're ever in a situation like this can create a huge hole in your financial plan. 
Managing taxes 
While all of us should pay the taxes we owe, why pay more than you need to? A financial plan can help you protect your wealth from taxes in numerous ways. This could include simple recommendations about using tax-advantaged accounts that are available for certain goals (like a 401(k) to save for retirement or a 529 plan to save for college). A financial plan can show you how to use a mix of different financial options to limit the amount of taxes you'll owe now—and in retirement. And if you have more significant wealth, a financial plan can use more advanced tax strategies to ensure you and your family keep as much of your wealth as possible. 
Creating a lifetime of income 
Saving for retirement is great. But what happens when you get to retirement? A financial plan helps you use a range of financial options that reinforce each other in order to create a reliable stream of income in retirement. By using multiple options, the plan prepares you for key risks—like market volatility, taxes, inflation, and the potential that you may live longer than you expect.  
This is where financial products beyond investments can really shine. Permanent life insurance, which grows cash value that typically won't decline with the markets, can help you weather down markets in retirement. It also has unique attributes that can help you better manage your taxes in retirement. Income annuities can also help by ensuring you have a reliable stream of income that you can't outlive. 
Independent research has found that, when combined with your investment strategy, these products can help ensure better financial outcomes in retirement. That's a key difference between a financial plan that relies on investments alone and a good financial plan that includes broader strategies to prepare you for common risks. It means that with a good plan, you can worry less about things like market volatility and taxes—giving you more time to enjoy life. 
A financial plan developed with a Northwestern Mutual financial advisor brings it all together 
While there may be an item or two on this list that jumped out at you, the reality is that you're probably already doing things like saving for retirement and managing debt. Maybe you also have some life insurance.  
A financial advisor from Northwestern Mutual will get to know you and what you're already doing. This individual will ask questions to uncover what's important to you and make recommendations based on your life. Your advisor will build a plan that brings these financial components together so that the individual pieces work more efficiently based on your goals. And most importantly, if your goals change, your plan can evolve with you over time. 
Your advisor can help you prioritize what you're saving for future goals and what you're spending today. When you see how you're on track to reach your future goals, it's common for people to gain more confidence about what they're able to spend now.  
That's what makes a Northwestern Mutual financial plan unique. You'll have confidence that comes from a plan that includes strategies to grow your wealth—and to protect it. 
Quiz: Do You Know What Makes a Good Financial Plan?
A good financial plan starts with a comprehensive and diversified investing strategy that's designed to maximize return on investments.
1Not all Northwestern Mutual representatives are advisors. Only those representatives with the titles "Financial Advisor" or "Wealth Management Advisor" are credentialed as NMWMC representatives to provide advisory services. 
This publication is not intended as legal or tax advice. Financial representatives do not render tax advice. Consult with a tax professional for tax advice that is specific to your situation. 
All investments carry some level of risk, including the potential loss of principal. 
The products and services referenced are offered and sold only by appropriately appointed and licensed entities and financial advisors and representatives.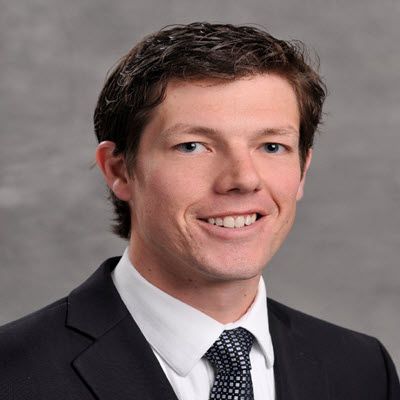 Andrew Weber CFP®, CLU®, AEP®, RICP®, WMCP®
Senior Director Planning Philosophy, Research and Guidance
I lead the Planning Excellence team responsible for guidance and research on good planning. In my role, I work on researching strategies that combine life insurance, annuities and investments to produce better client outcomes.
Want more? Get financial tips, tools, and more with our monthly newsletter.