What Is a Financial Plan, and Why Do I Need One?
---
Northwestern Mutual
Nov 08, 2021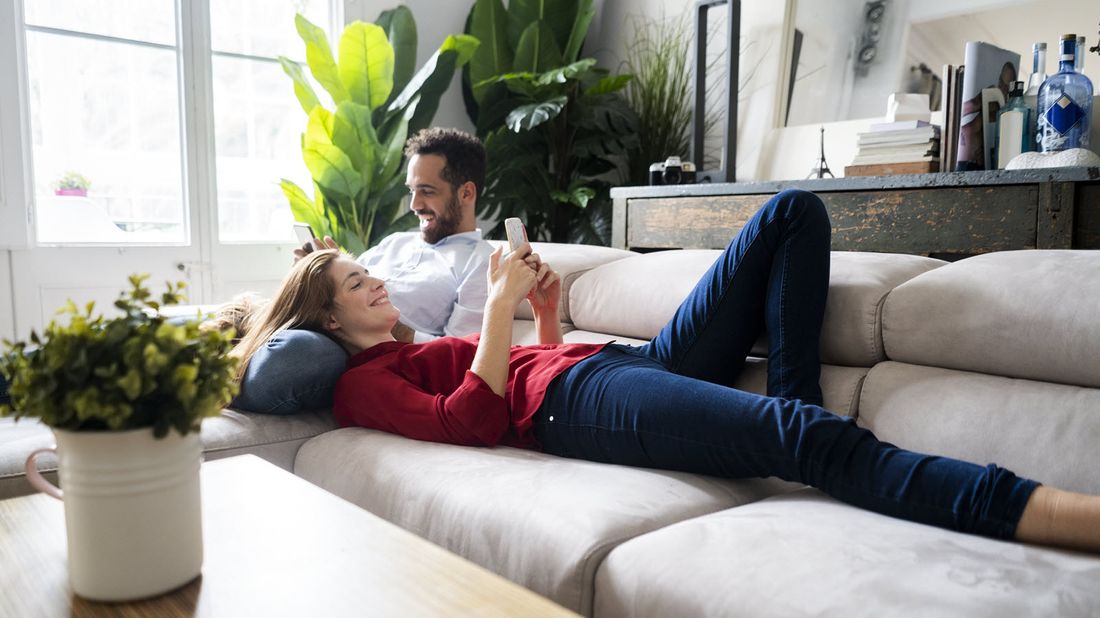 You're likely already doing a lot right to make sure your finances are in a good place. Maybe you're setting aside money each month in a savings account. Or perhaps you're making regular contributions to a retirement account. What you're doing is planning financially for the future — but is that financial planning? What is a financial plan, exactly?
If the concept seems a bit nebulous, you're not alone. Simply put, a financial plan is a roadmap for your finances that's designed to help you reach your goals. It shows you how the different parts of your financial life (like your investments, retirement accounts, savings, debt payoff plans and even insurance) work together to get you to where you want to be financially. A solid financial plan will include flexible strategies to grow your money over time and to protect it from the curveballs life will inevitably throw.
A financial plan starts with your goals
The first step to creating a financial plan is to sit down and think about what you really want both now and in the future. That's where having a conversation with an advisor can help. A financial advisor will get to know you and learn about the goals that are most important to you — and even help you identify some goals you may not have thought about. Common goals might include buying a home, preparing to have kids and sending them to college, protecting your family, starting or growing a business and being able to retire comfortably.
Your advisor will ask questions to learn what you're already doing financially. Then he or she will help you prioritize what's most important and help you think critically about your goals. For instance, is it more important to have enough money to retire early or to have enough to see the world in retirement (even if it means working a little longer)? Is it more important to give your children a lot of experiences while they're young, or do you want to cover the entire cost of college for them so they don't graduate with debt?
Your answers will help to identify potential gaps in what you're already doing financially. And by getting to know where you are and where you want to go, a financial advisor can tailor a plan to help you balance the life you want to live today with the goals you're trying to reach in the future.
What are the components of a financial plan?
The best financial plans include a range of options that can help put you on the best route to your goals while including the flexibility to take detours if needed. These may include:
An emergency fund. Life happens! An emergency fund means you won't have to worry about how to pay for that leaky roof, new transmission or any other problems that will inevitably creep up when you least expect it.
A plan to manage debt. Debt is a reality for many folks. But if it's not managed carefully, it can be a drag on your ability to meet your financial goals over time.
Ways to protect your finances. While an emergency fund helps cover short-term expenses when something goes wrong, insurance protects you and your family financially against big risks, like losing the ability to work or the death of a loved one. In addition, some types of life insurance accumulate cash value that will never go down in value as long as you pay premiums, which you can access while you're alive1. That means life insurance can offer both protection and guaranteed growth — also helping with the next option on the list.
A plan to grow your money. Investments like stocks and bonds can help grow your money over time for long-term goals like buying a home, paying for college or saving for retirement. A financial plan will make use of tax-advantaged accounts whenever possible to stretch your dollars even further.
An estate plan. Whether you're young and starting out or already in retirement, an estate plan is an important part of making sure your wishes are carried out after you're gone.
A retirement plan. When you get to retirement, a retirement plan will help you tap all the options in your financial plan to reliably generate the income you'll need to support your lifestyle. These options could include your investments, life insurance and annuities, which pay guaranteed income. Using all of these resources together is shown to lead to better outcomes than relying on investments alone.2
While some plans may focus more on one area than another based on your situation, all these components work together. For instance, having an emergency fund helps you avoid taking on more debt or withdrawing from your investments if you lose your job. You could tap the cash value of permanent life insurance during retirement to avoid selling stocks during a market downturn. An estate plan plus your life insurance can help you feel assured that your family will be taken care of if something happens to you.
Your financial plan can give you peace of mind
If you've already started implementing some of these important pieces of a financial plan, congrats on taking the right first steps. But without a full plan, you may still feel anxiety about whether you're making all the best decisions for yourself and your family.
Your financial advisor can help you implement your plan and update it as your life changes. That way, you can remain confident that you're on the best route to reach your goals — while being prepared for any detours you may have to take. Giving you this peace of mind is how financial planning helps you worry less and live more. 
1Using cash values through policy loans, surrenders, or cash withdrawals will reduce benefits and may affect other aspects of your plan.
2EY: How life insurers can provide differentiated retirement benefits. 2/25/2021
Take the next step
Our advisors will help to answer your questions — and share knowledge you never knew you needed — to get you to your next goal, and the next.
Get started
Want more? Get financial tips, tools, and more with our monthly newsletter.