A Single Mom's Guide to Business Success
---
Northwestern Mutual
Jun 30, 2017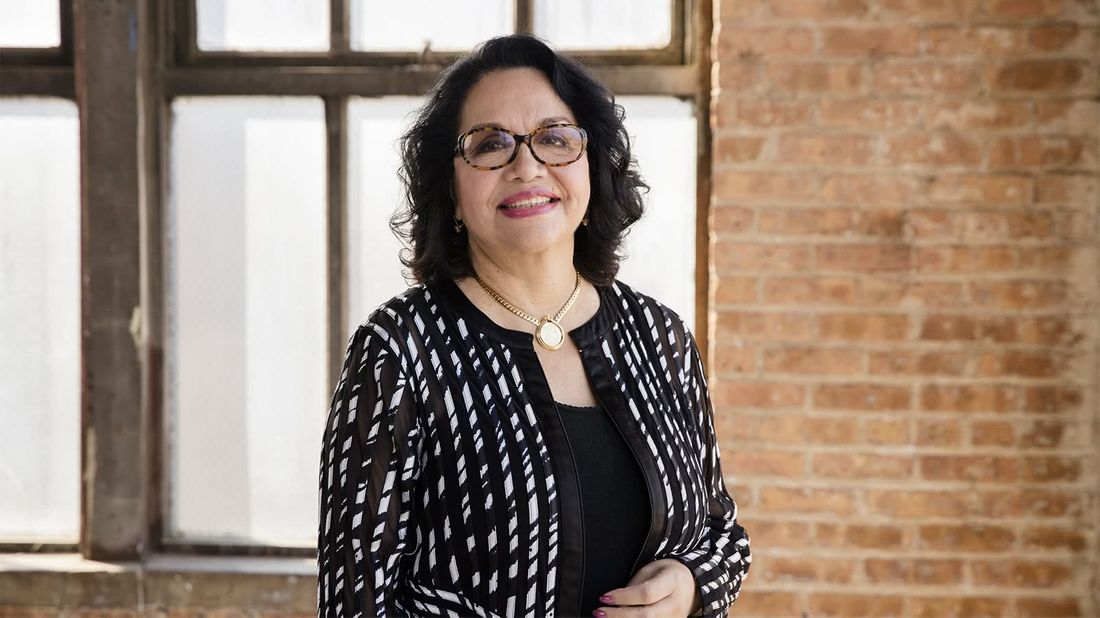 Patricia Stout has been overcoming odds since childhood. Born in Mexico in the mid-1940s, she first bucked the trend that she saw around her of women becoming homemakers. She had to fight for what she believed in, even as a child. When Stout showed an aptitude for math, the reaction was not encouraging.
"People said, 'She's a little girl, she doesn't need to worry about math,' but I liked those subjects," Stout recalled.
She kept studying and discovered an interest in business. Several decades later, Stout faced a challenge of a different sort. By now, she had immigrated to the U.S. with her husband. The two had started a few business ventures together but were getting divorced and splitting up their assets. A single mother with two young daughters and a mortgage to pay, Stout was at an emotional and financial low point. The divorce settlement left Stout with a small travel agency, but it was in need of complete restructuring, and Stout had never run a company on her own before. She decided that she needed to reinvent herself as a business leader and an entrepreneur.
"I was like a little bird with short wings, and all of a sudden I had to spread my wings."
Not only did the Alamo Travel Group thrive, the company would eventually book travel for several large government agencies ranging from the Department of Defense to the State of Texas, and the business was featured in Inc. magazine's list of the 5,000 fastest-growing private companies several times. Stout proved any doubters wrong.
"I feel the picture of a woman is sometimes that of a spouse and a mother and that we have certain limitations, and therefore it's going to be hard to get out there in the world and compete with large companies. I was told, 'This is not for you, Pat. It requires a lot of money and you have to have a lot of determination and be connected.'"
Success teaches women to be on their feet with dignity and with strength to do whatever they want. These are examples our children need to see.
PATH TO SUCCESS
Stout was resolute in making her business succeed and started by networking with organizations such as the San Antonio Chamber of Commerce and the Rotary Club. Splitting custody with her ex-husband afforded Stout a bit of time to educate herself. When she was with the kids, she was 100 percent engaged; and when they stayed with their father, she focused on learning every aspect of business.
"I didn't think about anything else in that half of the week. I attended seminars, I took classes, learned computers and marketing. I had to catch up. I needed to survive. I didn't know anything about the business and the agency did not have a base of customers. It's very difficult to take over a business that way. That was where persistence and dedication and focus came into play."
One of her biggest struggles came when she had trouble finding a bank that believed in her.
"As much as I tried to work to get some funding, I was perceived as not a secure financial risk because I was a single parent and I'm from another country. One banker told me, 'If you get homesick, you don't have anything holding you in this country, you may leave,' and I said, 'I'm not leaving, I'm staying.' I arrived in the United States in 1974 and I made this country my country because I love it, I respect it and I knew that I could make it here."
It was the Small Business Administration that eventually gave Stout her first loan, and she advises other female business owners to start with the SBA or organizations like it.
"The first thing that I tell women is to get certified as women business owners, or if they are minorities or a small business, get certified. Once you get that, go to a bank and talk to them and they're going to listen to you. Then join some groups because your sisters are going to help you, and you need to start working with the economic development organizations of your city because they will recognize that you have an intention."
Stout's engaging personality helped to drive the travel agency in the early years. She had traveled extensively and began talking about her own experiences to her clients. Soon, she was selling trips and business was booming, which she described as "the most beautiful feeling ever. It was like finding gold."
It was through local business organizations that she first learned of government travel contracts. Although some people warned her against bidding because they said that handling contracts that large would be difficult, she went ahead anyway and in 1994 was awarded her first one.
One of Stout's finest moments came later in her career when her mother traveled from Mexico to witness an awards ceremony for her daughter. To be honored as a successful businesswoman was beyond anything either could have ever hoped for when Stout was a child, and she was overwhelmed by her mother's love. "She was so proud of me."
LEGACY FOR WOMEN
Stout is a client of Northwestern Mutual and has worked with her advisor for years, building a relationship of trust and mutual respect. 
"[He] has been the light at the end of my tunnel! It was not an easy task to go through my past, present and the future, but he did it! My family's future and mine are secure. I can look at the future with confidence and happiness."
Stout is now nearing retirement. One of her favorite projects has been working with the Latina Leadership Institute, an organization that recently graduated 21 women into careers ranging from lawyers and doctors to politicians and businesswomen. Helping other women gives Stout great pleasure because she believes females have so much to offer the working world and vice-versa.
"Success teaches women to be on their feet with dignity and with strength to do whatever they want. These are examples our children need to see. I know many women who think like me. They are hungry — not for success, not for the shine — just to take care of their families, have a peaceful life and to be able to also provide jobs for others."
Take the next step
Our advisors will help to answer your questions — and share knowledge you never knew you needed — to get you to your next goal, and the next.
Get started
Want more? Get financial tips, tools, and more with our monthly newsletter.