Should You Buy a House With Cash If You Have It?
---
Tim Stobierski
Mar 16, 2023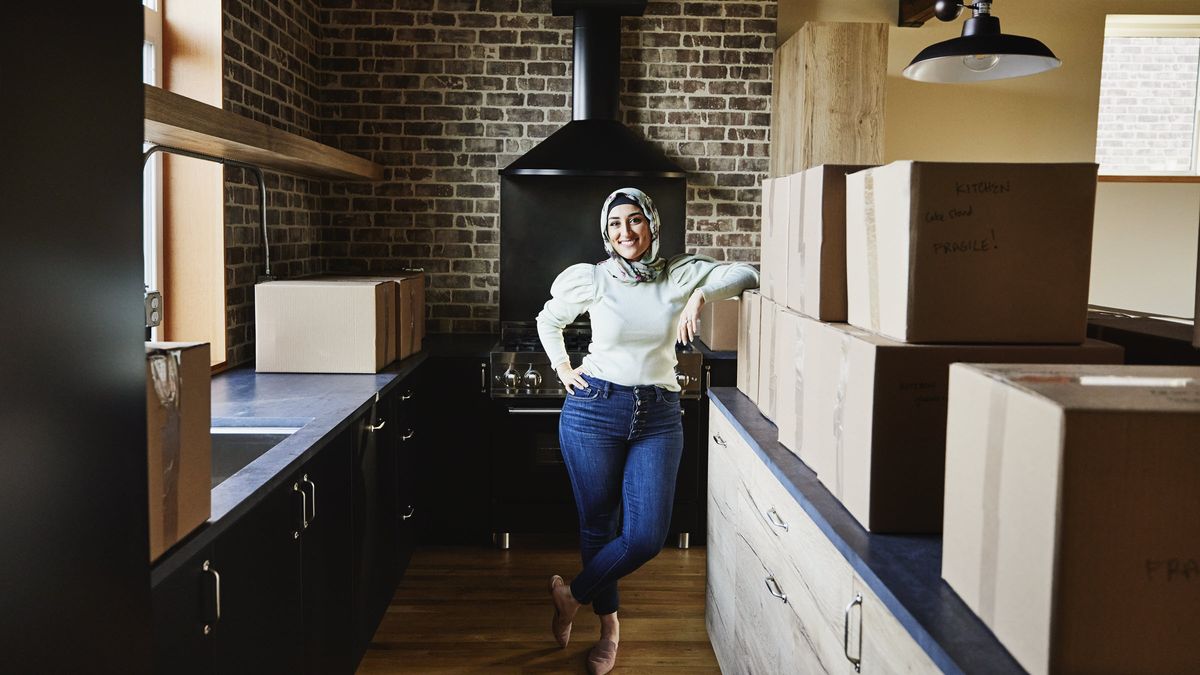 If you're in the market to buy a home — especially if it's your first home — it's only natural that you might have a lot of questions. The biggest concerns tend to pertain to down payments and mortgages, such as: Are you financially ready to buy a house? How much money should you borrow for your mortgage?
But if you've managed to put away enough money to buy a home outright without the need for a mortgage, a new question emerges: Should you buy your home with cash if you have it — or would you be better off holding onto some of that cash and taking out a mortgage?
Answering that question will depend on several key factors. To help you weigh both options, here are the major pros and cons of buying your home with cash.
Pros of Buying a House With Cash
1. No mortgage means no interest payments
This is perhaps the most obvious benefit of purchasing a home with cash. By forgoing a mortgage, you instantly reduce your interest payments to zero. To quantify these savings, let's run through a simple example.
Say you want to purchase a $300,000 home. If you make a 20 percent down payment, you would need a mortgage of $240,000 to afford your home. If your lender charges 5 percent interest on your mortgage, and you pay it back over the typical 30-year time frame, you'd end up paying just shy of $224,000 in interest over the life of the loan. So in this scenario, paying for your home in cash would save you nearly $224,000 over 30 years.
2. No closing costs and fewer fees
Closing costs are the processing fees that your lender charges you when originating your loan. The costs include things like application fees, origination charges, title search, and home appraisal expenses as well as other hidden costs.
Closing costs can add up to anywhere from 3 to 6 percent of the home's selling price, particularly if you pay points on a mortgage. While there may still be some costs to close the sale, removing a loan can reduce your costs substantially.
3. Sellers might favor you over other buyers
Given the recent state of the housing market, offering to make the purchase in cash might give you an edge over other buyers. That's because an all-cash deal is often easier and quicker compared to one for which the buyer is dependent on a mortgage.
This factor can be especially important for sellers who need the proceeds of the sale to afford their next home; a deal falling through because the buyer was denied a mortgage at the last minute can be quite costly for the seller. This is why some sellers prefer an all-cash deal so much that they may even be willing to accept an offer that is below their asking price, which can add up to thousands of dollars saved for you.
Our financial advisors are here to guide you.
Our advisors can get you closer to your dreams — showing you the right financial steps to take today and down the road.
Find an advisor
Cons of buying a house with cash
1. Your cash becomes illiquid
When you purchase a home with cash, one of the biggest drawbacks is that you are tying your cash up in real estate. This could be an issue if you were to need it in the future — say, if your newly bought home were to end up needing a surprise repair or significant renovation.
This isn't to say that there is no way of accessing the equity in your home. You have a number of options, including a home equity loan, home equity line of credit (HELOC), or a cash-out refinance. But each of these comes with its own costs and drawbacks, which you'll need to weigh before pursuing.
For these reasons, if you intend to purchase your home in cash, make sure that your emergency fund is well stocked and that you have adequate cash reserves for whatever uncertainties life may throw at you.
2. You may miss out on some tax savings
Many people don't realize this, but homeownership is subsidized by the federal government. Thanks to the mortgage interest deduction, taxpayers who itemize their deductions can deduct some (and possibly all) of the interest they pay each year to service their mortgage. This can have a big impact on their total tax bill for the year.
Exactly how much you're eligible to deduct will depend on when your mortgage loan was originated. New loans are subject to a provision in the Tax Cuts and Jobs Act (TCJA) of 2017, which allows homeowners to deduct the interest paid on a mortgage of up to $750,000 (or $375,000 if married filing separately). When you pay in cash, you eliminate your mortgage, which disqualifies you from this deduction.
3. There's an opportunity cost
Before you purchase a home with cash, it's important to consider the opportunity costs associated with locking up so much equity in your home as opposed to investing the funds.
For example, let's revisit the scenario that we outlined above. If you want to buy a $300,000 home, and you put 20 percent down, you'll need a $240,000 mortgage to pay for the home. At 5 percent interest, this will cost you almost $240,000 over a 30-year loan. While that may seem like a substantial savings, it might actually cost you over the long run. That's because you lose the opportunity to profit from investing that cash.
If you were to invest that $240,000 and earn an average annual return of 6 percent each year (with monthly compounding), after 30 years, you would have more than $1.4 million to show for it. Even if you were to earn only 4 percent, less than the interest you're paying on your mortgage — you'd still end up with roughly $800,000 (more than $650,000 more than you'd save in interest by paying cash). That's all thanks to the power of compounding returns.
Should you pay for your home with cash?
Whether or not you should make the purchase in cash or with a mortgage will depend on your personal financial situation, as well as the other financial goals you are working toward. Before you make a decision in either case, ask yourself these questions:
If I buy my house with cash, will I still have enough cash reserves for an emergency if it were to arise?

Would I be saving more in interest by avoiding a mortgage than I could be earning by investing the cash?

How am I doing with my other financial goals, like saving and investing for retirement or paying down other higher interest rate debt?

Why do I want to buy the house in cash? Is it for the peace of mind of knowing I own my home outright, a general aversion to debt or something else entirely?
The decision between either putting 20 percent down or paying for your home entirely in cash doesn't need to be black and white. If a large mortgage worries you, for example, you could choose to put a larger amount down — maybe 30 percent or 40 percent — in order to lower your debt burden and ease your mind. You could then deploy the rest of your cash elsewhere.
If you need help weighing your options, a financial advisor can help you talk through different scenarios and how your decisions will affect your broader financial plan.
Want more? Get financial tips, tools, and more with our monthly newsletter.