Do a Midyear Budget Checkup
---
Natasha Burton
Jul 19, 2023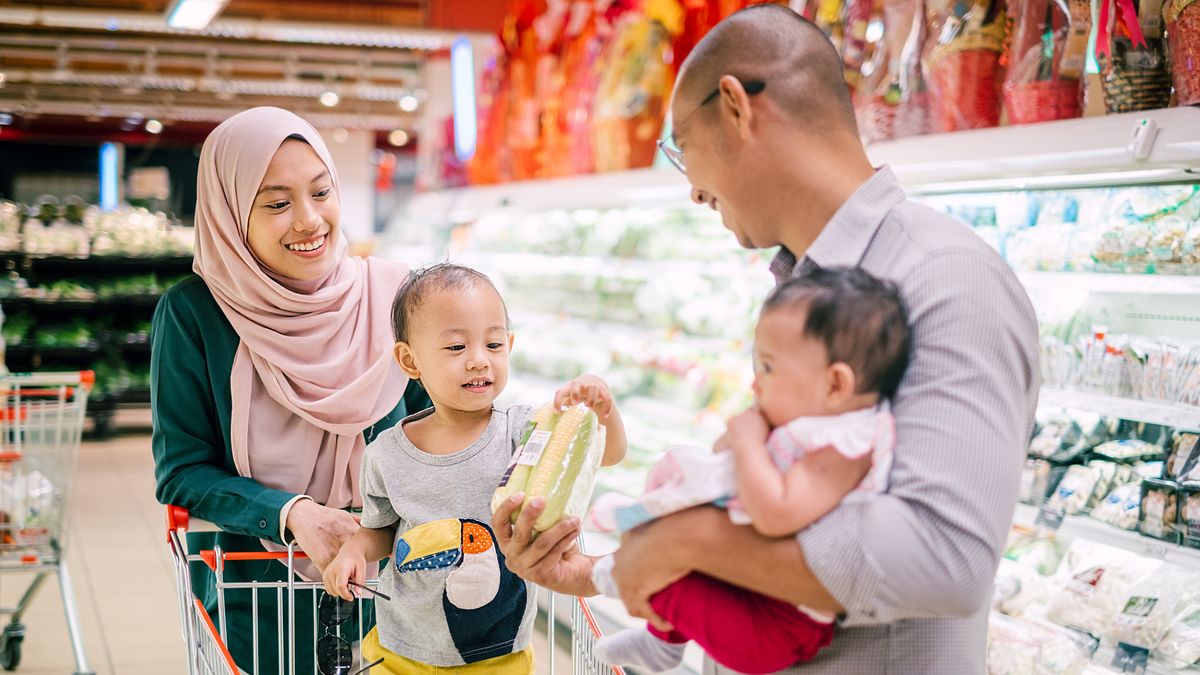 Periodically reassessing your spending is always a good idea but, for many, it may be top of mind this year: A recent research study from Northwestern Mutual found that 67 percent of Americans expect the economy will enter into recession later this year.
Being mindful of your current spending (and potential savings)—and course correcting as needed—gives you a clearer understanding of your financial standing and allows you to focus on what really matters most where your money is concerned.
Below are six budget categories you might consider revisiting at this point in the year so you can effectively adjust to today's financial landscape and head into the second half of the year with less money-related stress.
Fixed expenses
With rising interest rates and inflation keeping housing costs high, try to find savings with other bills by refinancing your current auto and credit card loans, says financial justice advocate Jamie Strayer, CEO and executive producer of the PBS series Opportunity Knock$.
"We tend to think of budgeting as how we spend in flexible categories," she says. "The largest gains are made in the areas that we falsely believe are fixed."
For example, Strayer says that it's possible for people to save hundreds of dollars a month by refinancing credit cards into significantly lower-interest-rate personal loans or by shopping rates on existing car loans. She also suggests trading in your current car and shopping for a used vehicle with a warranty rather than continuing to pay a too-high monthly payment that you have to stretch to afford.
Unnecessary subscriptions
Strayer says that summer is a great time to reevaluate your subscription services and hit pause on gym memberships and cable.
"The weather is great," she says. "Plus, activities like swimming, walking, riding bikes and playing cards with friends are all inexpensive or sometimes free."
Lissa Prudencio, founder of Wealth for Women of Color, agrees that it's important to consider if you'll use a subscription less during the summer because you'll be out and about (or traveling) more. However, she also suggests asking yourself if each subscription is really worth the money in general, despite the current season.
"If it's something you use often, and it brings value to your life, there's absolutely nothing wrong with keeping it," she says. "However, if you have a subscription you haven't used in a while, consider putting it on pause or cancel it altogether."
In addition, if you signed up for pandemic-era conveniences like Instacart, meal delivery services or at-home exercise apps, these might be services you can now consider cutting—especially if you aren't using them as much. 
Food items
While food prices are expected to grow more slowly in 2023 than last year, they are still on the rise. Shopping smart and planning ahead can help make your dollar stretch further, Prudencio says, particularly if you buy in bulk and do meal prepping.
"The key is to research recipes in advance, create a weekly or monthly meal plan and try to use the same base ingredients for two or three different recipes throughout each week," she says. "Having ready-to-heat meals often prevents people from grabbing take out or spending money on exorbitant grocery delivery fees."
Buying non-perishable items in bulk—such as grains and canned beans or produce—can help. It may also save you money in the long run, she says. Always having core ingredients on hand ensures that you can make something at home and avoid repeat trips to the store, which decreases your chances of making impulse buys.
Our financial advisors are here to guide you.
Our advisors can get you closer to your dreams—showing you the right financial steps to take today and down the road.
Find an advisor
Travel aspirations
If you haven't booked summer travel yet, consider scaling back this year to avoid overpaying.
"Summer is often associated with peak season for popular travel destinations," Prudencio says. "It can be risky to leave travel bookings to the last minute. During busy months, there's less of a likelihood for airfare and hotel prices to come down."
She suggests exploring locally this summer by being a tourist in your own city or taking a mini road trip instead.
"These types of excursions can be just as exciting and fulfilling as a destination vacation, and will typically keep more money in your wallet," she says. "And remember: Getting your budget on track now means you'll be able to incorporate more things you value into your spending plan later."
Your nest egg
If you haven't been doing so already, Prudencio says you should treat saving and investing as its own bucket on your budget.
"Given the current financial climate, a savings goal worth prioritizing is having a sufficient emergency fund," she says. "For most people, this means at least six months' worth of expenses set aside in case of an emergency such as a loss of income or unexpected health expense."
Prudencio adds that building your savings shouldn't be something you do only when you have extra money. It's important to be proactive and carve out a small amount to put into a savings account every time you get paid.
Holidays spending
While the holiday season is months away, it's never too early to think ahead financially for that time of year, says frugal living expert Hillary Swetz.
"To avoid racking up huge credit card debt in November and December—which should be avoided at all costs with interest rates being so high—start looking at what you might want to spend for travel and gift-giving," she suggests.
When you come up with a rough budget, divide it by the number of months left in the year and start putting that amount away each month starting now. This can help you avoid financial stress—and excess debt—in January.
Want more? Get financial tips, tools, and more with our monthly newsletter.