Do I Qualify for Unemployment Under the Coronavirus Stimulus Package? 
---
Carl Engelking
Apr 08, 2020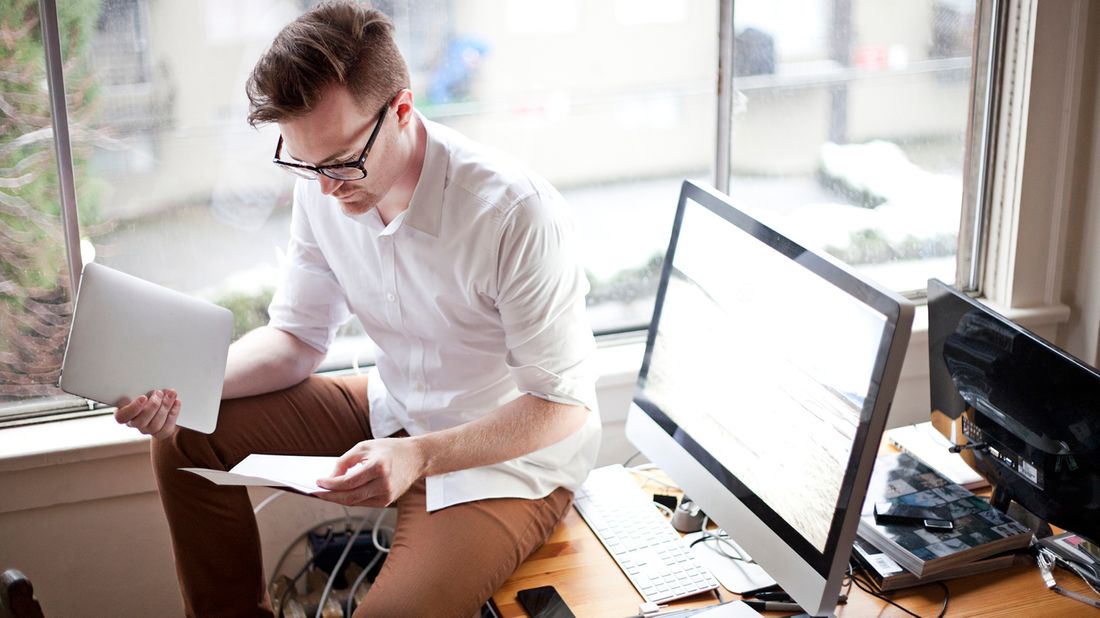 One of the immediate impacts of the coronavirus on the economy was the sharp uptick in lost jobs, as social distancing policies forced many non-essential businesses to close and triggered a wave of furloughs and layoffs around the country. Almost 10 million Americans filed for unemployment the last two weeks of March, setting a new record.
To alleviate some of the financial pressure, Congress included provisions within its $2 trillion  Coronavirus Aid, Relief, and Economic Security (CARES) Act that expand access to unemployment assistance and increase the amount of aid people can get.
If your livelihood has been directly impacted by the coronavirus, this is no doubt an incredibly stressful time, and you may be wondering if you qualify for unemployment under the coronavirus stimulus package. Here's what you need to know about expanded employment benefits under the CARES Act.
HOW THE CARES ACT CHANGES UNEMPLOYMENT BENEFITS
More people can qualify. The CARES Act opens unemployment insurance to a broader range of workers. Under a provision called the Pandemic Unemployment Assistance Program, freelancers, independent contractors, gig workers, those with limited work experience and others who previously weren't eligible to apply for unemployment benefits can now qualify through the end of 2020. Uber and Lyft drivers, for example, are seeing a steep decline in rider demand; they may now be eligible for financial help if they can no longer get enough work. 
Of course, you will have to certify that the coronavirus has made you lose work or is preventing you from working. Those reasons could include:
Your work hours were reduced, you were laid off or you quit because of COVID-19;

Being unable to start a new job because of COVID-19;

Not being able to work because you were diagnosed with COVID-19;

Providing care for someone with COVID-19; or

Providing childcare for kids whose schools are closed due to COVID-19.
If you are working from home with pay or you are receiving paid time off, you probably won't qualify for unemployment benefits.
You might get more money. Those who receive unemployment benefits will likely get an additional $600 per week for up to four months under this new federal program. That $600 may be in addition to any amount you collect from your state.
Your benefit period could be extended. If you're still unemployed after your state benefits would have normally expired, the federal government will potentially pay for an additional 13 weeks of unemployment benefits through the end of 2020 (assuming that your state approves you for the extra time). Generally, unemployment benefits go for 26 weeks; this change means you could receive your state benefit amount for up to 39 weeks.
DO YOU QUALIFY FOR BENEFITS?
Outside of changes via the CARES Act, you'll still need to meet some basic criteria to qualify for unemployment. While specific requirements vary by state, broadly, they include:
You lost your job through no fault of your own.

You meet your state's requirements for time worked or wages earned.

You receive a W2 or some statement of your wages.
Again, requirements to access unemployment assistance, and the total amount of aid, will vary from state to state — keep in mind that wages, tips and other forms of income aren't necessarily tabulated the same way everywhere. And with unemployment claim filings at record highs, expect to exercise patience; computer systems may be slow and wait time on calls to local unemployment offices are likely to be lengthy. You can find contact information for your local departments of labor here.
Take the next step
Our advisors will help to answer your questions — and share knowledge you never knew you needed — to get you to your next goal, and the next.
Get started
Want more? Get financial tips, tools, and more with our monthly newsletter.