Financial Moves to Make Before the End of the Year
---
Marianne Hayes
Oct 03, 2019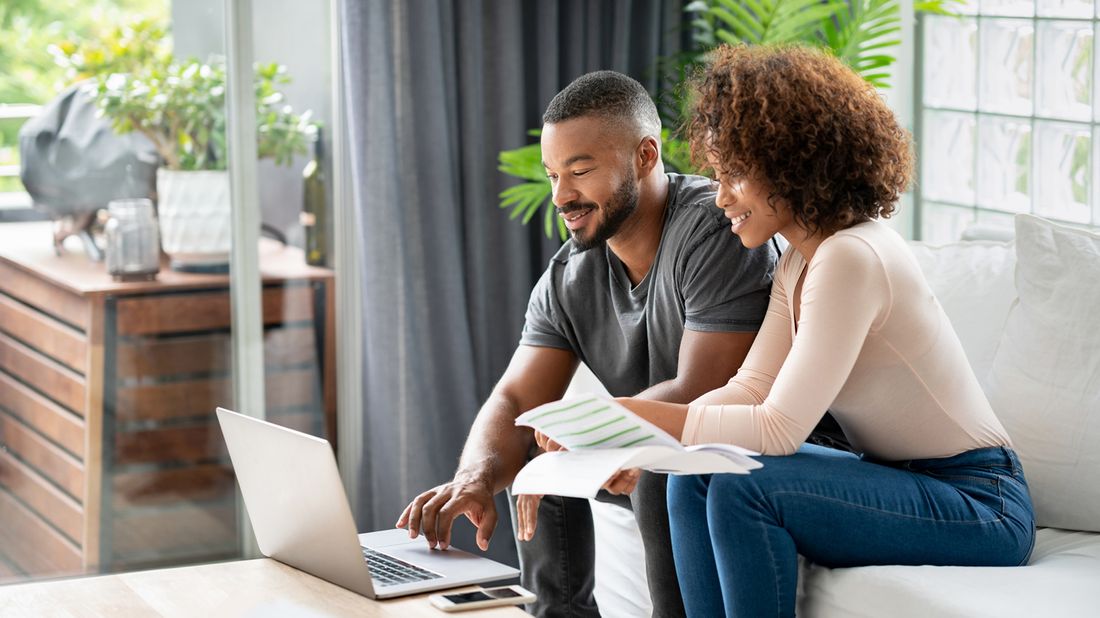 Although fall has barely started, the end of the year will sneak up on you before you know it — along with the last-minute scramble to tie up financial loose ends before New Year's rolls around.  
So put down that pumpkin-spice latte, because now is the perfect opportunity to get ahead of important financial to-dos remaining for the year. Why now? Because we're in the lull right before the holiday rush, which means you have time to think more clearly about things like your budget, your taxes and financial goals before you're inundated with thoughts of Thanksgiving dinner menus and holiday travel plans.  
From making last-minute retirement contributions to squaring up your insurance policies, here are some essential money moves to make now that'll save you headache later. 
DO AN END-OF-YEAR FINANCIAL REVIEW 
Did you have a personal financial goal or resolution this year? Zoom out and take a look at your financial big picture — did you make any forward movement over the last year? 

"Ideally, you had some sort of financial plan and there were some goals that you had this year," says Matt Shapiro, CFP®, member of the Advice Practice team with Northwestern Mutual. "Whether it was putting a certain dollar amount into your 401(k), funding your kids' 529 plans or increasing your income by a certain amount, ask yourself if you've done these things this year." 

If you did what you set out to do, pat yourself on the back, take time to celebrate and then reevaluate where you'd like to be one year from now. "So now your emergency fund is fully funded — is there some other financial goal you can set for next year?" Shapiro asks. 

If you fell short of any goals, pinpoint the reason so you can course correct next year. Shapiro says identifying these roadblocks will help you move the needle on your financial goals. Making some tweaks to your budget, for instance, may be all it takes to get there. Or maybe it's a simple matter of figuring out what motivates you, and readjusting your thinking to make it happen. 

ASSESS YOUR TAX SITUATION  
Usually, taxes are top of mind between January and April. But truth is, there's a lot that you can do between now and the end of year that could affect your tax filing.  

For starters, you may be able to contribute more to your 401(k) or traditional IRA. Both are a tax-friendly way to build your nest egg for retirement, but your contributions can also help lower your taxable income now. (And here's some good news: You have until the tax-filing deadline to make contributions to an IRA and have it count toward this year's filing.)  

Also, if you think you'll itemize your deductions this year, is there anything you can do before the end of the year to maximize how much you'll be able to write off? For example, are there charitable donations you can make by December 31, or does it make sense to try to prepay costs like property taxes so they can count as a deduction this year? Talk to a tax advisor and do a little math now so you have enough time to make strategic tax decisions, not ones driven by an impending filing deadline. 

TAKE STOCK OF HEALTH-RELATED COSTS 
If you have a flexible spending account (FSA) — an employer-sponsored plan that lets you sock away pre-tax income to pay for qualified medical costs — check to see if you're on track to use up those funds, as most FSAs are use it or lose it.   

Also, if you've met your health insurance deductible for the year, then it may make sense to schedule any procedures or diagnostic tests you've been putting off before your deductible resets on January 1. 

REVIEW YOUR INSURANCE POLICIES  
Head into the new year with peace of mind knowing that your insurance policies are up to date. Shapiro recommends taking a moment to review your life insurance, disability insurance and homeowner's insurance policies to make sure you're adequately protected. For instance, if your family grew this year, you may need additional life insurance. Or if your house has significantly appreciated, your homeowners coverage may no longer be sufficient.   

Similarly, "if you've had a major life change, it might be time to update your will, trust or powers of attorney as well to make sure everything lines up with where you are now," Shapiro adds. This includes double checking the beneficiaries on your insurance policies and financial accounts to make sure it reflects to whom you want to leave that money.  

Looking for better deals on car or homeowners insurance isn't a bad idea either: 42 percent of folks who shopped around for better auto and homeowners policies ended up making a switch, according to a Policygenius survey. 

CHECK IN ON YOUR PORTFOLIO 
Trade wars, talks of a recession and other global events have led to some recent market volatility. As the year winds down, Shapiro says now is as good a time as any to review your portfolio and look at your overall asset allocation. Are you diversified enough? Do you need to rebalance? Consider how far out you are from needing that money — whether it's for retirement or a dream home in a few years — and ask yourself if your current strategy supports those financial goals.  

Just remember: Market swings come and go, but having a long-term strategy — and sticking to it — can help you weather the ups and downs. 
Certified Financial Planner Board of Standards Inc. owns the certification marks CFP®, CERTIFIED FINANCIAL PLANNER™, CFP® (with plaque design) and CFP® (with flame design) in the U.S., which it awards to individuals who successfully complete CFP Board's initial and ongoing certification requirements. 
Take the next step
Our advisors will help to answer your questions — and share knowledge you never knew you needed — to get you to your next goal, and the next.
Get started
Want more? Get financial tips, tools, and more with our monthly newsletter.