Goalsetter CEO Tanya Van Court on Bringing Financial Education to Families Across America
---
Catherine McHugh
Feb 09, 2021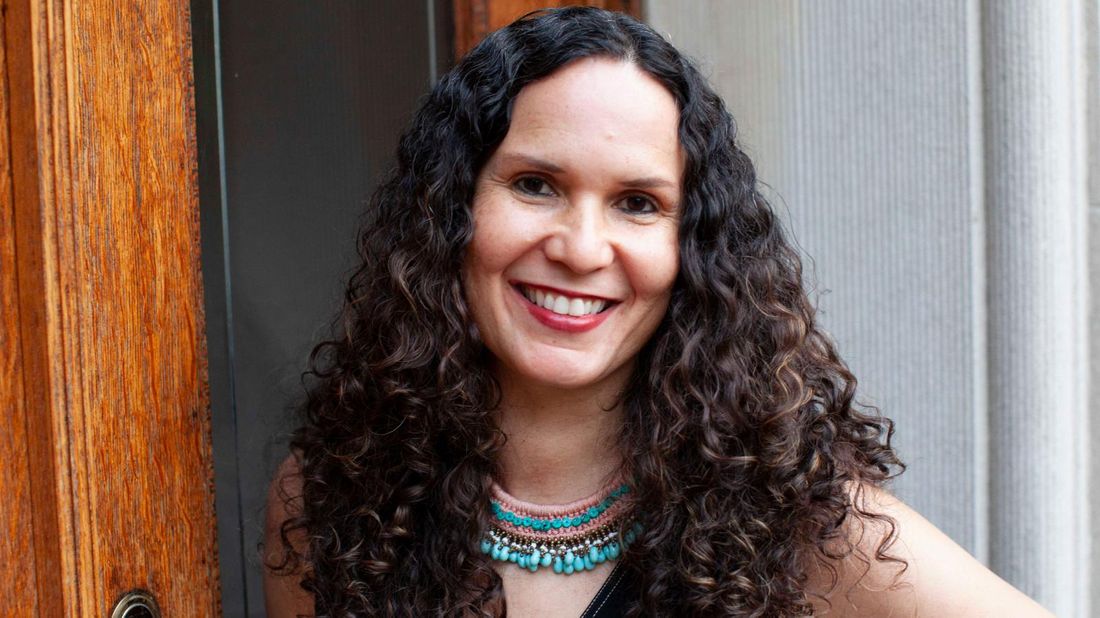 Company: Goalsetter
Founder and CEO: Tanya Van Court
Year founded: 2016
Goalsetter is a startup invested in by Northwestern Mutual Future Ventures.
Raised in Northern California by a family of educators, it's not surprising that Tanya Van Court would start a company to teach kids about personal finance — but it wasn't without many professional stops along the way.
Her initial path led her to engineering. She excelled in academics and landed a spot in a formative internship program called INROADS that supports young people of color. When she was struggling to choose a career, one of her peers there suggested she pursue industrial engineering.
She went on to earn two engineering degrees from Stanford University and used her skills to organize and optimize projects in the corporate world. As she went from working in high tech in Silicon Valley to big media in New York City, she noticed the lack of financial education across the country. So in 2016, she launched Goalsetter, a money app for the whole family that now serves about 30,000 users.
Below, she shares the journey that led her to launch her business, the challenges she faced in getting it off the ground and her advice for others who want to become entrepreneurs.
How did your professional journey begin?
I joined the corporate world by doing process redesign and optimization for telephone companies, which eventually led me to Silicon Valley during the advent of high-speed data service. I worked at Covad Communications, which was one of the first disruptors to bring that technology to market en masse. I had about a million in stock and stock options — and then the 2001 tech bubble burst, and I lost all the wealth I had gained from the company overnight.
At least I still had my house, but I realized many people around me had so leveraged their finances that it literally cost them everything. And this was a massive problem in America: People weren't educated about money. Right then I decided that when I had children, I would make sure they understood the language and the basic principles of personal finance, none of which I knew growing up.
How does the app work?
It's a savings, smart spending and financial literacy platform for kids and families. Kids can sign up to save for goals big or small, short-term or long-term; it doesn't matter what they're saving for as long as they're saving. Family members and friends can give them goal cards instead of gift cards on birthdays and holidays.
We also have an allowance feature that gives parents three different options. Then we wrap all that in a fun layer of financial literacy quizzes we create that are mapped to national financial literacy standards published by JumpStart — but they're rooted in memes and GIFs from hip-hop artists, social media influencers and YouTube personalities.
Then for Black History Month, we launched a huge campaign called Drafted in conjunction with the NBA Players Association and Phoenix Suns basketball star Chris Paul, which is really helping us get the word out.
What gave you the idea for the company?
By the time my first daughter was 4, we started playing The Money Game. I would pull the change out of my pocket and if she could name the coin — this is a dime, this is a quarter, this is a nickel — she could have it. She soon started winning all of my money, so then I had her add it up and tell me what it was worth, and so on. When she was about to turn 9, she said, "Mommy, for my birthday, I really only want two things: Enough money to save for an investment account and a bike." In that moment, I thought, "If I can get every kid to say that, I can change the world."
I realized if anyone could get kids excited about financial education, it would be me.
What convinced you to start the business?
When my daughter made that request, I had been leading preschool and parenting digital products at Nickelodeon on NickJr.com and Noggin.com, and then I went to work at Discovery Education. I really cut my teeth on engaging and educating kids in the digital space. So I realized if anyone could get kids excited about financial education, it would be me.
Many people who start financial technology companies come from a financial services space, but very few people come from kids' media and entertainment. I believe my voice is important and, because I am an African-American woman, I bring other essential perspectives that are critical to the space.
Very few African Americans and women are leading fintech companies. It's ironic because moms are the ones who are making most of the decisions about their kids and their financial futures, so engaging them is at the front of this whole conversation about expanding financial literacy. If we want to develop great products for people, then the representation in the companies making the products must mirror the audience.
What were the main challenges you faced?
Creating a startup is not easy for anyone, but statistics indicate it is even more challenging if you happen to be a woman or person of color. I will say I have become more hopeful because we are in the midst of another freedom movement in our country, and there are corporations, organizations and individuals in corporate America who are now leaving the light on for black and brown, female and LGBTQ investors.
When I started, I was told that kids' finance would never be an industry backable by venture capital. Then competitors came in who happened to be white men, and they got millions of dollars. When I went back to the venture capital community, I was told, "Well, now you have two well-funded competitors. We couldn't possibly fund you now."
Although it has been daunting at every turn, I firmly believe that we bring something to the market that is different, and that we have a significant audience who wants our product and will be active and fervent users. It's important for me to fight this battle for the people who are coming behind me.
What advice would you give to other aspiring entrepreneurs?
Keep your current job while you learn what it takes to become an entrepreneur — pretend you are going to night school. Research your idea and figure out what it really means to start a company and how to raise money to get it going. Because once you quit your day job, you become an entrepreneur 24 hours a day, and the clock starts ticking on getting your product to market. The more you learn before that clock starts ticking, the better off you'll be.
Take the next step
Our advisors will help to answer your questions — and share knowledge you never knew you needed — to get you to your next goal, and the next.
Get started
Want more? Get financial tips, tools, and more with our monthly newsletter.