Here's What to Buy on Black Friday and Cyber Monday — And What to Skip
---
Natasha Burton
Nov 19, 2018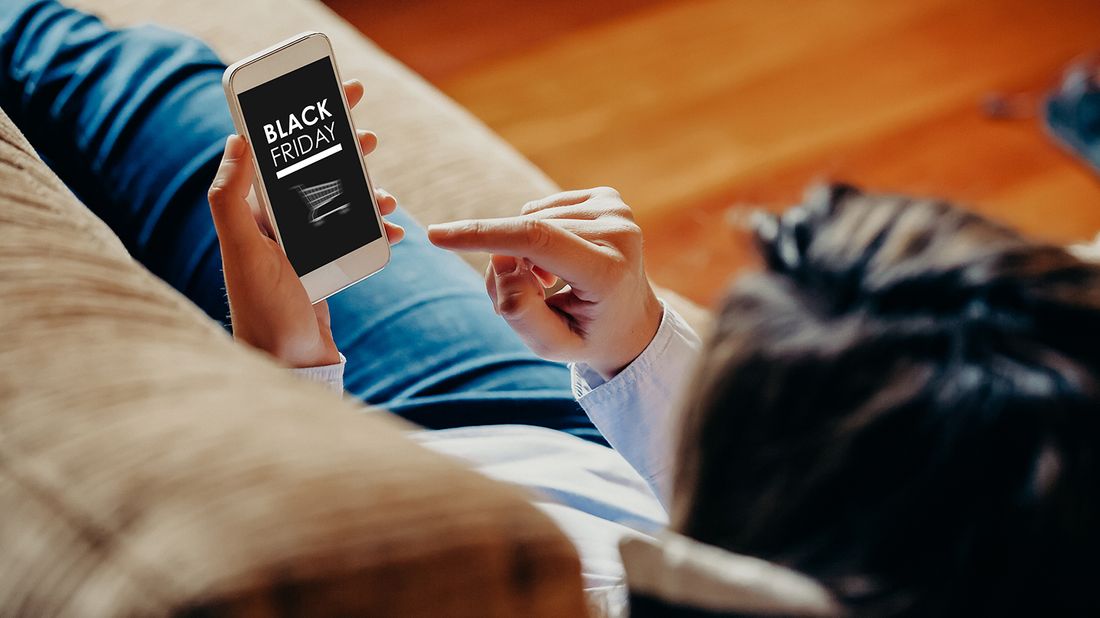 Black Friday and Cyber Monday blowout sales are like none other — and millions of shoppers turn out in search of major discounts. But now that every retailer offers a shopping incentive, it can be tough to know which deals are worth the trouble of waiting on line or logging on. 
Turns out, there are some deals worth skipping. These, however, are good enough reason to wake up at the crack of dawn.   
WHAT TO BUY ON BLACK FRIDAY AND CYBER MONDAY  
Tech and electronics. Black Friday is *the* day to save on new tech — if you can act fast. "If you see a good deal on TVs, computers or phones, pick them up immediately," says Sara Skirboll, shopping and trends expert for RetailMeNot. "Electronics are going to be heavily discounted, some up to 40 percent, which means people will start shopping super early." 
Retailers have already announced $300 off the latest smartphone releases, including the iPhone XS, XS Max and XR, Samsung Galaxy S9 or Galaxy S9+. Depending on where you shop, this may be in the form of a $300 store gift card with purchase, or $300 right off the price tag. Check the fine print — many offers are only available if you activate with certain carriers. 
You may find even bigger discounts on previous generation iPhones, iPads and Apple watches, says consumer saving expert Andrea Woroch. Grab a buddy and look out for buy-one-get-one free promotions.  
Smart TVs, specifically OLEDs and 4Ks, will also be hot buys, Skirboll says.   
Small home appliances. According to Skirboll, retailers often mass-order small appliances more than usual this time of year, meaning you can find plenty of mixers, coffeemakers, electric skillets, slow cookers, toasters, deep fryers, blenders and the like at 40 percent to 50 percent off. Stick to a brand you're familiar with, instead of cheaper or off-brand items often offered up as doorbuster deals. 
If you're in the market for a fancy stand mixer, "the KitchenAid mixer is the hero you can bank on for price drops on Black Friday," Skirboll says, noting that it's been heavily discounted the past several years. Best Buy has already marked down the KitchenAid Professional 500 Series Stand Mixer to $220 — a savings of $280.  
Robot vacuums may also be a good buy, according to David Mercer, comparison shopping expert with RankTracer. The site, which tracks price dips on Amazon, has already seen the lowest historical prices in this category over the past month. Black Friday and Cyber Monday could see even bigger drops.  
Clothes. Clothing-only retailers generally offer 30 percent to 50 percent off the whole store, Woroch says. "Just keep in mind that some of these stores like Old Navy already do this periodically throughout the year, so don't let this sale influence a bigger shopping spree — only buy what you need! On the other hand, a retailer like H&M or Forever21 that doesn't typically offer store-wide savings may be a worthwhile place to shop."   
Designer handbags. Past years have seen this category discounted by 30 percent to 40 percent off during Black Friday weekend, Skirboll says. Kate Spade and Coach will have particularly good sales this year. 
Vacation travel deals. Travel sites, airlines and hotel properties use this weekend to offer flash sales on one-way flights, vacation packages, cruises and all-inclusive resort bundles. For example, Expedia is offering 75 percent off select hotels, while Hotels.com is plugging a mystery coupon where you can get up to 99 percent off. Janet Alvarez, personal finance and credit card expert from Wise Bread, says you'll find the deepest discounts by searching immediately after Thanksgiving through the first week of December. Discounts will likely be deeper if you have flexible travel dates, like mid-week or in the mid-winter off-season. 
WHAT TO SKIP ON BLACK FRIDAY AND CYBER MONDAY 
Jewelry. December is the most popular month for popping the question, so you may think this is the time to go engagement-ring shopping. But don't fall for all deals. While diamond rings and other fine jewelry will go on sale, Skirboll says these deep discounts may indicate the stones used are low quality — or they were overpriced to begin with.  
Indoor and outdoor furniture. Skirboll says indoor furniture prices are lowest in January and then again in July through August, while the best discounts on patio furniture happen between August and September, after summer winds down.  
Impulse buys. Finally, don't buy because of a discount. "If it's not on your holiday shopping list and you don't desperately need to replace something, don't do it," Skirboll says. "Spending for the sake of spending will ruin your holiday budget." 
Many retailers will try to entice you with free shipping or 20 percent off coupons that sound great, Alvarez says, but "perks such as these can be had easily most of the year, and there's nothing special about such meager discounts."
Take the next step
Our advisors will help to answer your questions — and share knowledge you never knew you needed — to get you to your next goal, and the next.
Get started
Want more? Get financial tips, tools, and more with our monthly newsletter.