Why I've Started Holiday Shopping Early This Year — And Why I Think You Should, Too
---
Chaunie Brusie
Oct 29, 2020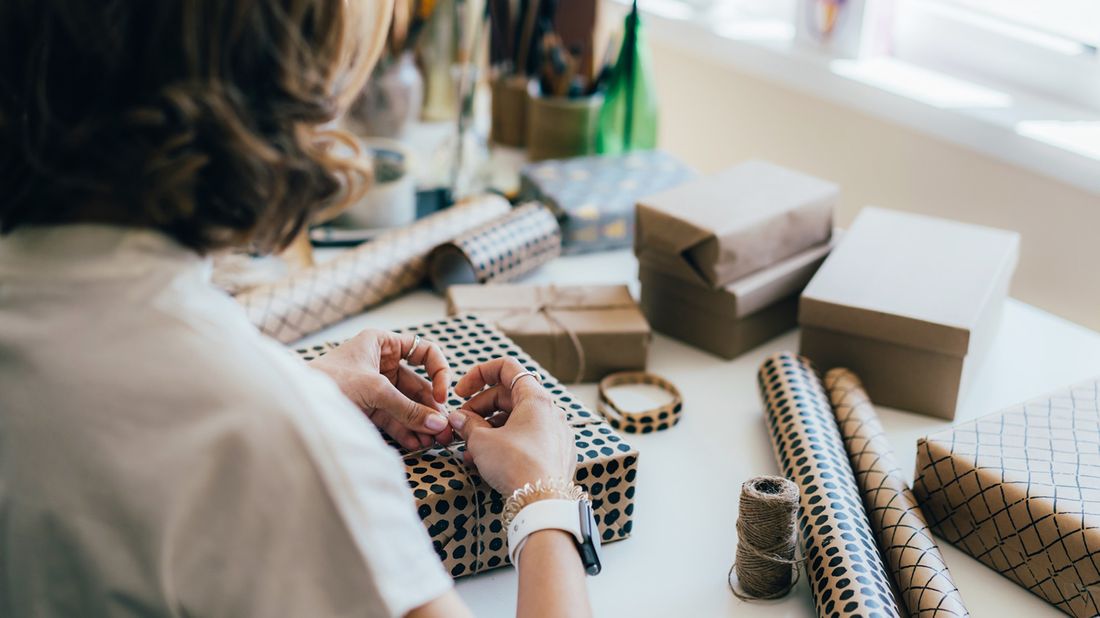 It's October, and currently hidden around my house and garage are two packages of Legos, a kids' Kindle I scored for half price at the beginning of shutdown, an iPhone case and accessories, a necklace for my daughter, a pocketknife for my son and a doll armoire. 
No, I'm not a hoarder. Rather, I bought my holiday presents as early as possible this year, and I'm not the only one: 1 in 4 Americans have said they've already completed their holiday shopping.  
Here's exactly why, as a mom of five, I've started holiday shopping early this year — and why I think it can help make the most "magical" time of the year a little more enjoyable.  
REDUCED STRESS  
I started my holiday shopping back in July because, honestly, this year has been stressful enough. If there's even a small way that I can lessen my load so that I might be able to relax by the time the holidays roll around, I want to try it. With school parties and events likely not happening this year, I'm expecting us to have more family time than usual — and I don't want that time spent stressing about shopping and gift wrapping. 
Of course, this has meant getting creative with hiding my packages — I've even shipped large packages to my in-laws' house so they don't rouse suspicion.  
NO LAST-MINUTE RUSH   
I'm predicting that the holiday rush plus COVID fatigue plus cold weather will equal busy stores, and I'd rather not add to the crowds if I don't have to.  
I'm also incredibly guilty of being someone who "forgets" what I buy. When I wait until the last minute to shop, I tend to go into a panic and overbuy with a lot of "just in case" purchases — as in, just in case it doesn't get here on time, just in case I change my mind, just in case a child changes their mind, etc. The problem? I rarely take the time to return any of those just-in-case presents.  
FEWER SHIPPING DELAYS 
Where I live, shipping delays are still very much a thing. My husband has experienced business purchase delays that lasted months and orders that have simply gone missing, so we've adapted by ordering whatever we need early. Increasing the odds of getting gifts in time for the holidays, especially once winter weather hits, is another good reason to shop early.  
IT'S BUDGET-FRIENDLY 
Our budget, like many families', has tightened since the pandemic hit. Shopping early helps me avoid impulse purchases and gives me more time to price-compare and track sales on specific items, like tablets and some furniture for my tween girls. Getting a head start has forced me to be more organized and more intentional about my purchases, and I've set a firm no-more-presents rule for when my shopping is done. 
To help me stick to that rule, I've created a detailed spreadsheet of what I want to buy. My trick: I add those items to my online carts and then wait for the bots to remind me when the prices have dropped. The second I see a discount, it's mine. I've also instructed my children to make their wish lists early — with an explanation that Santa Claus can't accept last-minute changes because of the pandemic.  
Buying early means I can also take better advantage of credit card and Amazon reward points. For example, after buying a large bulk of my Christmas presents on Prime Day, I was able to use points for some kids' winter gear and household purchases I've been putting off.  
Although shopping early won't guarantee a stress-free holiday, I can be sure my gifts will have arrived on time and the wrapping will be done early — which gives me more time to indulge in a cheesy holiday movie with the family. 
Now, if I can only remember where I hid everything. 
Take the next step
Our advisors will help to answer your questions — and share knowledge you never knew you needed — to get you to your next goal, and the next.
Get started
Want more? Get financial tips, tools, and more with our monthly newsletter.