Here's What Your Real Estate Agent Won't Tell You
---
Daniel Bortz
Jun 28, 2018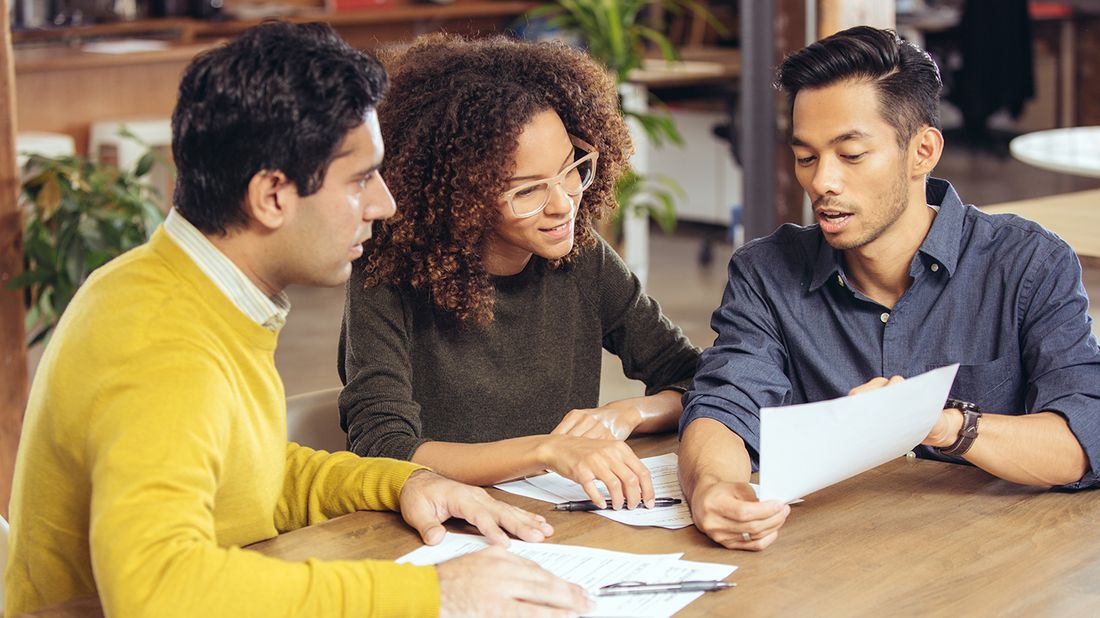 As a real estate agent for the past five years, I'm going to let you in on a little trade secret: Agents don't necessarily share everything with their clients.
There, I said it. Yes, we do our best to guide you through the homebuying process, but sometimes we'd rather not divulge our tricks of the trade. Other times, we don't share what we wish you knew about working with an agent, even if it could make the process smoother (don't worry, I'll share why).
So between you and me, here are a few things your real estate agent might not tell you.
1. YOU PROBABLY WON'T FIND YOUR DREAM HOME
Unless you're building a new house from scratch or doing a full remodel, you're going to be hard-pressed to find your "dream home." It sounds harsh, but it's true.
Even beautiful homes have flaws or features you'll want to change. That charming 1960s Cape Cod revival might not be in the best school district, or that Colonial you want might need a ton of remodeling. Simply put, even though your real estate agent is telling you they'll help you find your "dream home," they know no existing home is perfect and there will need to be some compromise. So the best thing you can do if you're actually serious about your home search is to set realistic expectations and be willing to make some concessions.
2. PRE-APPROVED BUYERS ARE MY PRIORITY
Good real estate agents are often working with a handful of buyers simultaneously — but we don't always divide our time equally. There's a pecking order for our attention, and pre-approved buyers tend to come first.
Why? Buyers that get pre-approved receive a written commitment from a lender for a certain loan amount that's generally conditional upon a home appraisal and underwriting. Many home sellers will only consider offers from buyers that have been pre-approved. Makes sense, right?
But, no matter how many times agents explain this to clients, some homebuyers still drag their feet and wait to get pre-approved — and those are the types of clients that receive our divided attention.
3. YOU SHOULD REALLY INTERVIEW YOUR REAL ESTATE AGENT
Although agents certainly don't like auditioning for clients, you should do your homework and interview at least three before choosing The One. After all, this person will guide you through one of the biggest financial transactions you'll ever make. You'll want to check for expertise as well as chemistry.
Find out how many years of experience each agent has, what neighborhoods they specialize in and how many homes they sold last year. You want an agent who has relationships with reliable vendors needed to purchase a house, like title companies and home inspectors.
4. YOU SHOULD ASK FOR THE RIGHT KIND OF REFERENCES
No agent is going to provide you with a list of bad references. So instead of asking for an agent's best client references, a better and more objective approach is to connect with their three most recent clients. Also, check real estate agent reviews from past clients on sites like Realtor.com, Trulia and Zillow.
5. I CAN DROP YOU AS A CLIENT
Some buyers are easier to work with than others, which is why many real estate agents include a clause in their representation agreement that says we can cancel the contract for any reason (usually with 24 to 40 hours' notice). This protects us in the event you wind up being such a pain to work with that we'd rather part ways — and lose your business — than continue to serve as your agent. I might also get a referral fee for passing you onto another agent better suited to your needs.
Granted, agents don't break up with their clients very often, but it can and does happen.
6. I CAN'T GUARANTEE A PROPERTY WILL BE A GOOD INVESTMENT
Even agents fully tapped into their local market can't predict the future. Although we have access and unique insight into key housing data, we don't have a crystal ball that shows us whether home prices in a neighborhood will go up or down.
Translation: We can't promise that a home will yield a high return on investment, so please don't ask.
7. YOU CAN REQUEST MULTIPLE SHOWINGS OF A HOME
As an agent, my goal is to help you find the right house for you — but my time is also valuable. So my goal is to show you as few homes as possible before you decide to buy. That said, you can still request to see a house a second or third time before making an offer, and I'll happily show you the property again — but I probably won't be the person suggesting it. In other words, you have to be the one to ask for a follow-up showing.
8. I TAKE VACATION, TOO
Since I'm self-employed (technically, I work as a contractor for a real estate brokerage), I don't have a set number of vacation days, but I do take time off to travel. Usually, I take my big trips at the end of the summer and end of the year, when a lot of homebuyers take a break from house hunting to spend time with family.
I encourage clients to still attend open houses when I'm on vacation — but when I'm away, I unplug completely. I know a lot of agents do the same. So if you're looking for an agent that works 365 days a year, you better screen for that upfront.
Take the next step
Our advisors will help to answer your questions — and share knowledge you never knew you needed — to get you to your next goal, and the next.
Get started
Want more? Get financial tips, tools, and more with our monthly newsletter.