How Financial Planning Helped This Tea Company Executive Pursue Her Entrepreneurial Dream
---
Catherine McHugh
Apr 06, 2021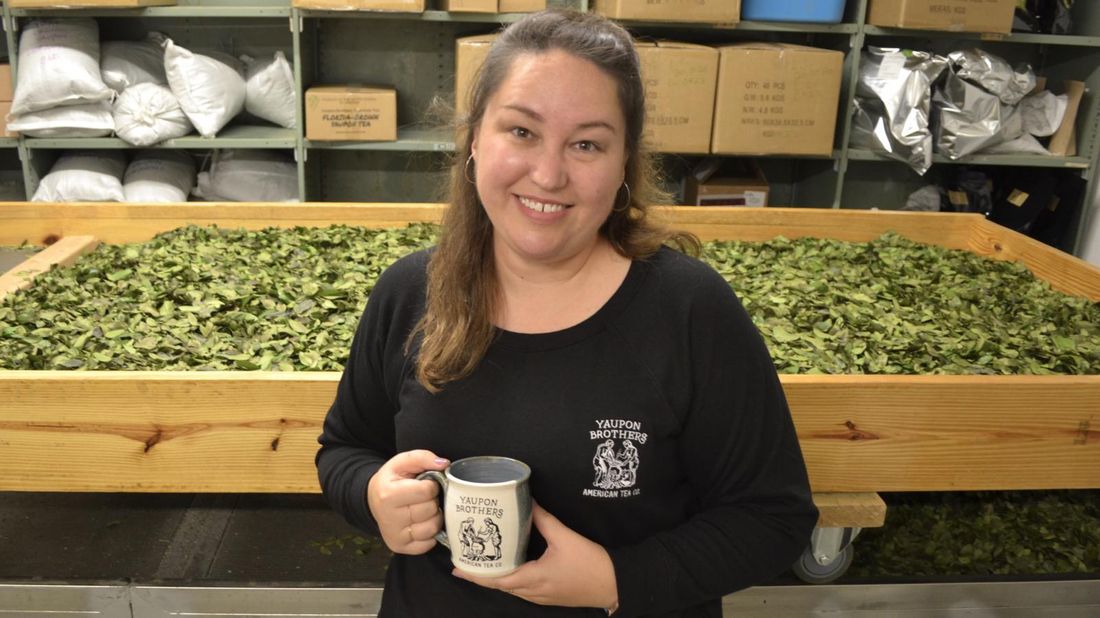 In July 2019, Shelly Steele took a trip to Portland, Oregon, that completely changed her life. She went to meet up with her father, Mark, to help him staff the Yaupon Brothers American Tea Company booth at a local tea festival. He had co-founded the company with brothers Bryon and Kyle White in 2015, and their products — wild-harvested teas made from North America's only naturally caffeinated plant, the Yaupon Holly tree — made a big splash at the event.
"The booth had a constant crowd of people asking about the tea and eager to sample it," Steele says. "Seeing firsthand their sheer excitement and interest showed me how unique it really is." At the same time, the company was working on a huge order for a national distributor. "They were getting big enough to need someone on their team with more business acumen," she adds. "That really started the conversation about me coming in as a co-owner and taking on the role of chief operating officer. I'm responsible for the day-to-day business operations, the finances and marketing."
Since the company is based in New Smyrna Beach, Florida, accepting the position meant leaving her home in California where she worked as a managing director for a multinational financial services company. Here's how, with the help of her financial plan, she was able to leave the corporate world behind and pursue a her entrepreneurial dream.
TAKING THE LEAP
Before deciding to trade in her secure corporate position to join a startup, Steele shared the idea with her Northwestern Mutual wealth management advisor, Jacqueline Fish.
"I've always engaged Jacqueline for guidance and advice on the financial aspect of any major life changes," Steele says. "Financial security has always been a priority for me. I spent my career working for major corporations, which came with a steady paycheck and health care benefits. So I wanted to make sure that I was going into this decision knowing all of the factors that I needed to consider. Was this something that I could feasibly do?"
During their discussions, Fish reassured Steele that she had the resources to follow her dream. "She had done great planning and also had an awesome savings habit," Fish says. "We went through everything and she set really clear goals for her planned retirement date and how much she's going to need. That allowed us to crunch the numbers to come up with a revised investment strategy."
Steele and Fish created a new six-month plan to show how much she would need to save to join the business. It also accounted for a pause in her retirement contributions and having to live without a salary for a couple of years, if necessary.
COVID SHUT DOWN THE COUNTRY — BUT NOT HER PLAN
Steele resigned from her corporate job at the beginning of March. A week later, California closed down due to the COVID-19 pandemic. "It was certainly an interesting and scary time to uproot your life and start something new," Steele says. "But I knew I was ready."
Despite the pandemic, "COVID didn't significantly interrupt her plans because we had done the work to make sure she could weather a worst-case scenario situation," Fish says. "Our goal was to help her feel confident with the pause of income she was going to have during the transition, and we accomplished that. When Shelly talks about her company, you can hear the joy in her voice and feel how proud she is now. It's truly meaningful to her."
The pandemic did delay Steele's plans to move to Florida until May 2020. She temporarily moved in with her sister's family and taught herself (with help from her brother-in-law) how to update the company's website and expand its e-commerce capabilities. The company sends a newsletter to about 3,000 subscribers and recently launched a subscription service for its products.
After arriving in Florida, Steele reached out to Fish again for tips on everything from navigating Small Business Administration loan options and applying for a Paycheck Protection Plan loan to weighing options for investment opportunities.
"Jacqueline and her team have provided a wealth of knowledge about so many things that I didn't have on my radar, including certain tax breaks that I might be able to realize as a result of providing jobs here in Florida," Steele says.
FOCUSING ON GROWTH
With her financial plan in place, Steele can focus on helping the company grow. In addition to marketing through Facebook, Instagram and TikTok, the company also launched its TeaCology podcast in July, where co-founder Bryon White and other company members host a variety of guests from botany professors to other small business owners.
The company sells five primary blends and offers seasonal flavors, which it processes in a rented 1,000-square-foot factory in Edgewater, Florida. "We processed about  8,000 pounds of leaves last year," Steele says. "We are small, but mighty."
But it's a tiny space for the company's growing operations, so they are building a customized factory about a mile down the road. "Though we continue to wild harvest today, we are committed to working with farmers in the area to make Yaupon Holly more of a cultivated farm crop," Steele says. "Florida farming has been significantly hit by virus and disease, so we are hoping to create opportunities for those who are looking for alternatives."
Shelly Steele is a client of Northwestern Mutual. She works with wealth management advisor Jacqueline Fish.
The testimonials presented may not be representative of the experience of other clients and are not a guarantee of future performance or success.
All investments carry some level of risk. No investment strategy can guarantee a profit or protect against loss. This is for informational purposes and not investment advice.
This article is not intended as legal or tax advice. Northwestern Mutual and its financial representatives do not give legal or tax advice. Taxpayers should seek advice regarding their particular circumstances from an independent legal, accounting or tax adviser.
Take the next step
Our advisors will help to answer your questions — and share knowledge you never knew you needed — to get you to your next goal, and the next.
Get started
Want more? Get financial tips, tools, and more with our monthly newsletter.