How to Discuss Managing Your Aging Parents' Finances
---
Julianne Pepitone
Dec 18, 2020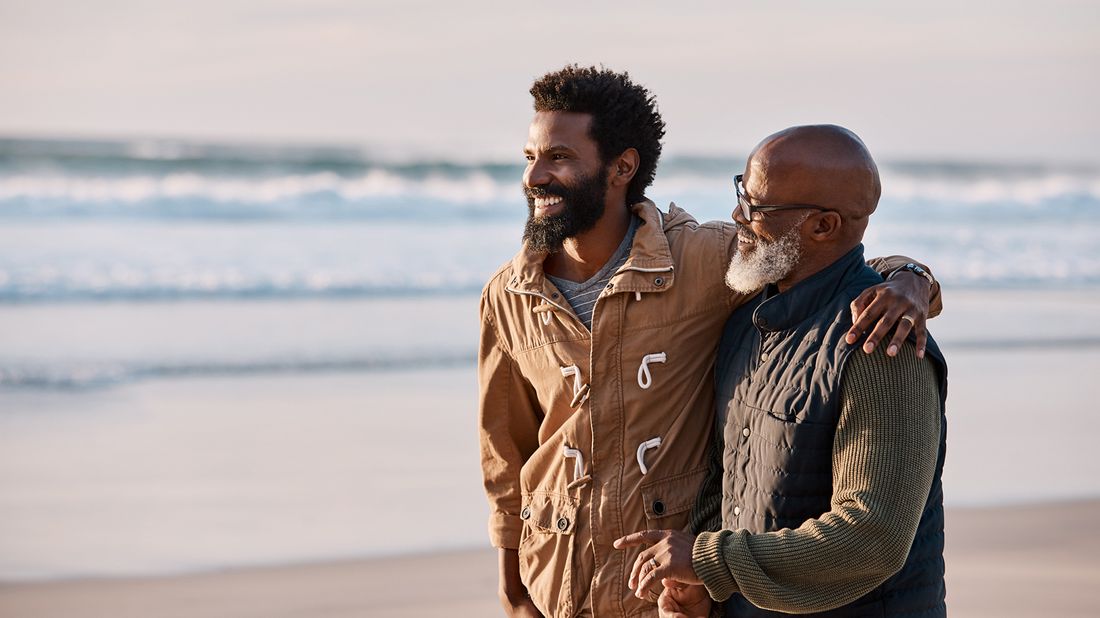 Thinking about how to broach the topic of managing your aging parents' finances can feel overwhelming. But rather than view it as a negative or difficult conversation, think of it as helping to ensure your parents will have the support they need in the future.  
"Though this is something many of us will go through, it isn't a path we discuss often in our culture," says Jessica Kim, CEO and co-founder of Ianacare, a virtual platform for family caregivers to coordinate help for their loved ones. "But there are so many resources out there and people who can help create a framework. When you can see the path forward, that makes all the difference." 
Even still, nervousness or inertia may tempt you to delay the conversation, notes Phil Roemaat, vice president of Advanced Planning at Northwestern Mutual. Here's how to initiate what Roemaat says will be an ongoing conversation — and a few simple areas to make sure you cover together. 
BROACH THE TOPIC EARLY 
Often children are hesitant to talk to their parents about when they'll need help managing their finances until something serious happens. But, "the best thing to do is to 'plan early, plan often,'" says Roemaat. "It's more comfortable to start these conversations before you'll really need to put them into practice, rather than being forced into it because Mom or Dad have become incapacitated." Typically, that could mean bringing it up in your parents' early to mid-60s.   
Don't feel pressured to cover everything at once. "The first talk could be simply asking them: 'What are your thoughts? Is this something you've considered?'" Kim says. "You don't want to strip them of their dignity by just informing them that you're doing certain things, but rather that you want to discuss this transition together." 
Some parents might respond better to keeping the conversation practical, as in you simply want to know what to do to honor their wishes. Others may connect best emotionally, and often the death of a friend or family member helps bring the topic top of mind. Roemaat, for instance, initiated the conversation with his parents after his grandmother passed away.  
GET ORGANIZED 
If you're going to transition into managing your parents' finances, then you need to know how to find their important paperwork. 
Figure out which estate planning documents they've completed and whether your parents will need to put additional documents in place. Make a list of all the financial accounts they own, such as bank accounts, retirement accounts and any life insurance policies they hold. And be sure to keep contact information for their trusted advisors close by, including their financial advisor, tax advisor and estate planning attorney.   
FIGURE OUT WHICH ARRANGEMENT BEST REFLECTS THEIR WISHES  
To know how to help your parents, you must understand what level of control they may want or need, how that might evolve over time and their wishes for their assets.  
For instance, if a parent ultimately wants to split assets 50/50 between you and a sibling but you're the one managing the day-to-day finances, it isn't enough to simply add yourself as a joint account holder to the bank accounts.  
"A joint account might seem easy, but if I add myself to my dad's account and he dies, the rights of survivorship might pass only to me," Roemaat explains. "Now I've got control of the money and my sister doesn't." In a case like this, it might be better for him to name you the financial power of attorney so you can help pay bills and complete other financial tasks on his behalf, while his will and beneficiary designations would dictate how the assets are split. 
Another flexible option to consider is a revocable trust, also known as a living trust. Your parents can put their assets into the trust and remain the trustees, while appointing a successor trustee to take over should they be unable to manage their own finances. Then after they pass, the assets can go to their beneficiaries as intended without having to go through probate. 
It's always a good idea to talk through your options with your parents' financial advisor and estate planning attorney before you set anything up. They can help determine the arrangements that work best for your parents' situation. 
KEEP THE CONVERSATION ONGOING 
Hopefully your parents will enjoy healthy, long lives for decades after you begin financial discussions, which means their financial needs are likely to change over time.  
"It's ever-evolving, so it makes sense to set the planning around life situations and alter when things change," Kim says. For instance, you and your parents may need to discuss what will happen after they retire, if an illness strikes or if they require long-term care. Discuss what might happen during these stages and solicit help from experts who can help you start planning early on. 
"You're not going to solve it all in one conversation, and that's OK," Kim says. "You can build it piece by piece, in a way that honors the lives your parents have lived and brings you all a great deal of comfort." 
Take the next step
Our advisors will help to answer your questions — and share knowledge you never knew you needed — to get you to your next goal, and the next.
Get started
Want more? Get financial tips, tools, and more with our monthly newsletter.