How to Improve Your Finances, 5 Minutes at a Time
---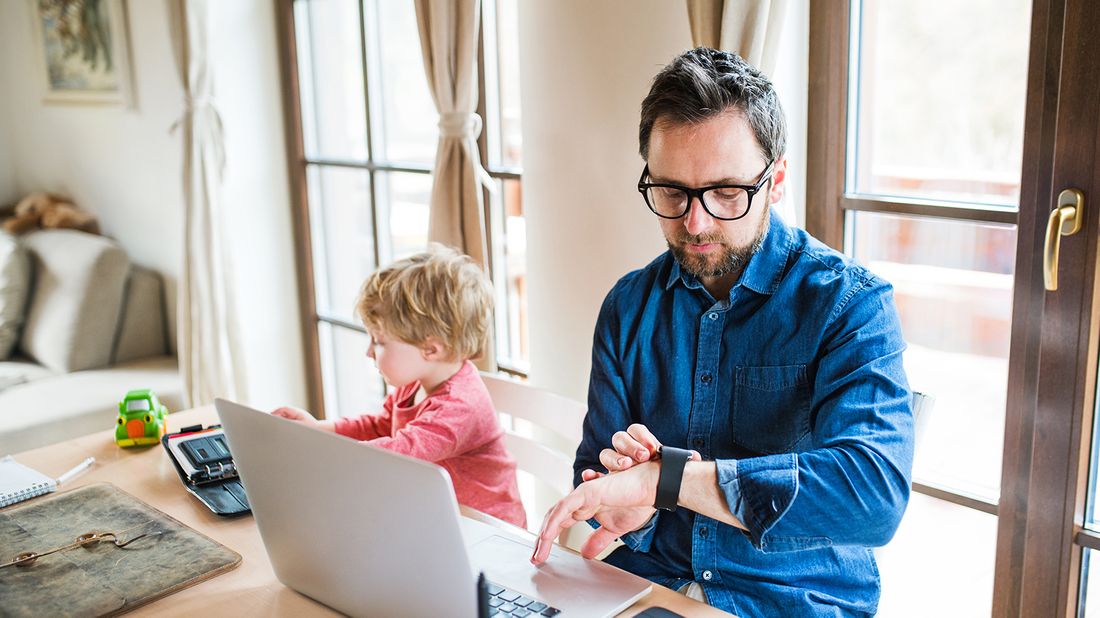 Managing your money day-to-day is one thing, but assessing (and celebrating!) progress on long-term financial goals doesn't always get as much love. The good news: You can review and fine-tune your financial plan with a few spare minutes at a time. Here are five powerful money moves you can complete in five minutes or less — plus, how you can power up and take each to-do to the next level. 
1. Boost your emergency fund
Are you prepared to weather a financial emergency? Check your numbers: As a rule of thumb, it's a good idea to have enough stashed away to cover six months' worth of expenses.  
If your savings are looking a little light or you recently had to dip into your emergency fund, take five minutes to set up a simple automatic transfer to boost that number. Calculate an amount that works for you — whether it's $100 every month or 5 percent of each paycheck — and set up a recurring transfer from your checking account to savings. 
If you move a small amount of money right after your direct deposit hits, you won't even notice it's gone. But, little by little, that recurring deposit can turn into a healthy emergency fund. 
Take It to the Next Level: Consider opening a high-yield savings account to house your emergency fund and help your money work even harder. Consider opening additional accounts for other short-term savings goals you're working on, like upgrading your car or saving up for the annual family summer vacation.  
2. Get an overview of your retirement savings
Whether you've got 5, 10 or even 30 years until retirement, it pays to know if you're on track with your savings. But staring at your portfolio doesn't usually help you get a sense of whether you're actually saving enough. 
Got five minutes? A compound interest calculator can give you a rough idea of what you can expect to retire with. Plug in how much you currently have saved, what you're contributing, your average interest rate and how long you have until retirement to get a temperature check on your progress. 
Take It to the Next Level: Think beyond your company plan when it comes to saving for retirement. Consider diversifying your retirement savings accounts in addition to your 401(k) and talking to one of our financial advisors1 to help you get started. 
3. Protect the people who depend on you 
Nothing matters more than the people you love. That's one of the key reasons you purchase life insurance — to ensure that your family is financially protected, even if you're not there yourself.
Have questions about this topic? Get connected with one of our financial advisors.
Take five minutes to give your policy an easy check-up: 
Re-evaluate your coverage needs. Life brings changes, so the amount of coverage you need might have shifted since you bought your policy. Our life insurance calculator can help you get a sense of what you need based on your life today. 
Consider upgrading your policy. With benefits that you can use throughout your life, many people add permanent insurance to their plan over time. Consider whether now is a good time to upgrade a portion of your policy. 
Review your beneficiaries. Especially if you've experienced a life event like marriage or a new baby, it's important to review your primary and secondary beneficiaries. If yours need an update, simply submit a change request with your provider. 
Take It to the Next Level: If you haven't already, consider setting up a trust to spell out exactly how your life insurance benefit should be used to provide for your minor children. 
A few small tweaks can help you become more intentional about where your dollars go so you're spending on what truly matters to you. 
4. Check in on debt 
Most people don't like to think about their debt any more than is absolutely necessary. So you might not have a clear sense of where your debt payments are going, how much you're truly paying in interest, or when you'll finally be debt-free. 
Give yourself a fast, big-picture view by entering your numbers into a debt payoff calculator. You'll see at a glance what percentage of your payments actually go to principal and what your debt-free date is if you keep paying your minimums. 
Take It to the Next Level: Move up your debt-free date by adopting a strategy for eliminating your debt faster and paying less toward interest. 
5. Free up some money
People often equate saving money to cutting things out of their budget. In reality, a few small tweaks can help you become more intentional about where your dollars go so you're spending on what truly matters to you. Challenge yourself to complete a single, money-saving task today in less than five minutes. 
Here are a few ideas to get you started: 
Flip through your grocery store ad and plan your menu around sale items. 
Cancel a subscription you're not using — maybe a magazine, streaming service or gym membership. 
Call your credit card's customer service center and negotiate a lower interest rate. 
Take It to the Next Level: Challenge yourself to complete one five-minute, money-saving task every day this week. To maximize your success, choose tasks that match your personality type. 
1Not all Northwestern Mutual representatives are advisors. Only those representatives with the titles "Financial Advisor" or "Wealth Management Advisor" can provide investment advisory services as representatives of Northwestern Mutual Wealth Management Company (also an NM subsidiary). 
Take the next step
Our advisors will help to answer your questions — and share knowledge you never knew you needed — to get you to your next goal, and the next.
Get started
Want more? Get financial tips, tools, and more with our monthly newsletter.