I Quit My Successful Law Career to Travel the World as a Painter
---
Simone Arthur, as told to Lauren Kubik
Jun 26, 2018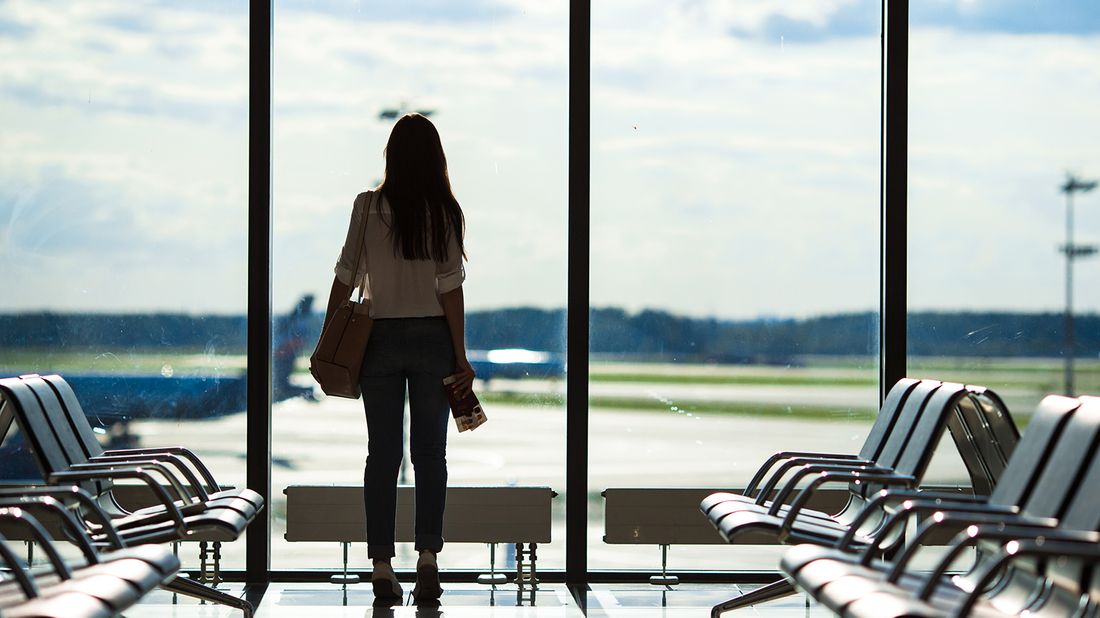 Welcome to the new retirement. It's about having the freedom to decide when and how you want to take a break from work — to rest, recharge or start a new adventure — no matter your age. In our Redefining Retirement series, you'll learn how real people are living their lives to the fullest, and the steps they took to get there.
Here, an accomplished attorney realized climbing the career ladder was no longer fulfilling — so she sold all her things, renewed her passport and moved abroad to paint and teach English.
"I'm moving to Korea to teach abroad," I said nonchalantly to my colleagues. There were a few blank stares, but no one was going to stop me. This may have been typical for a recent college grad or a millennial bored at their job. However, I was in my late 30s, had developed my career as an attorney, rented a nice apartment in Chicago and was building the so-called dream life.
But after 10 years of studying, 20 years of working and countless nights of insomnia, I was ready to give everything up to pursue what I had dreamed of doing years ago — teaching English in South Korea. The idea first pulled at me in my early 20s when I was studying the Korean language as an undergrad. Yet I found myself caught up in the routine of studying and working non-stop. I forgot what it was like to relax and make time for myself.
It was time for that to change.
FROM HIGH SCHOOL DROPOUT TO LAW DEGREE
After attending various unaccredited religious schools throughout my childhood, I eventually dropped out because of the instability. During this time, I found myself escaping to my room to draw and paint. Fast forward a few years, I earned my GED, graduated from college and started law school while maintaining a high GPA and working multiple jobs.
"I realized I didn't want to spend the next 20 years of my life in an office."
Three years at John Marshall Law School kept me in my rigorous study and work cycle. This was during the recession in 2008, and I was thankful to have a secure internship at the Illinois Department of Insurance and an education at the time. I kept at it, pursuing an LL.M. in Tax Law to fuel my addiction to climbing the ladder.
I graduated, passed the bar and stayed on as a full-time attorney. I enjoyed the work and continued to advance my career in my seven years at the agency.
However, as time passed and I started thinking of my long-term goals, I realized I didn't want to spend the next 20 years of my life in an office.
PACKING UP
During this time more than ever, I toyed around with the idea of moving abroad. The possibility of living overseas constantly buzzed in the back of my mind. I found myself casually browsing the requirements to teach abroad — and then not-so-casually as I formed a new vision for my future. "I don't want to die with only one stamp in my passport!" I thought.
I decided it was time to get serious about paying off $10,000 of credit card and medical debt, and I saved up about $25,000 to live comfortably for a year or two after leaving the States.
So that was that. I signed up to teach abroad in South Korea, sold everything I owned, and within a few months put in my notice at work.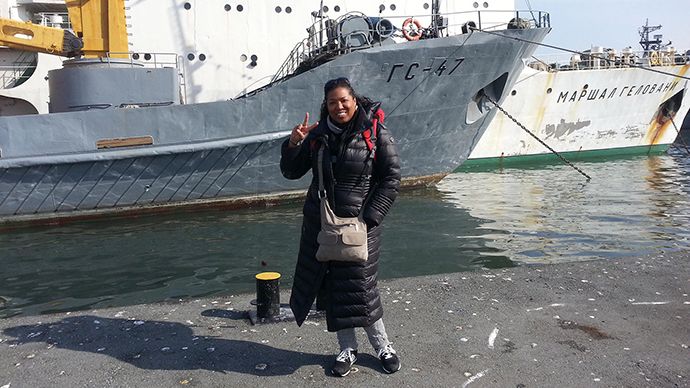 Simone rekindled her passion for painting while living, working and traveling abroad. Courtesy of Simone Arthur
DID I JUST MAKE A HUGE LIFE MISTAKE?
That was the question swirling through my head after the decision had been made. I ended up in Korea in the spring of 2015 and found it more challenging to adjust to my new life than I expected. For a while, I was tempted to head back home.
But why go back and be miserable again? The thought of starting up my old lifestyle made me physically sick. I ditched the idea of easy comfort and, after that first year was up, signed a new contract at a different school in Korea.
Luckily, I found a great job at a culinary high school for the following two years. I lived in a quieter town where I could focus on my life as a teacher by day and a painter by night. It was liberating to have the free time to do what I was really passionate about, and people started to ask me to make paintings for them.
During this time, I was introduced to the opportunity of teaching English to students in China through an online education program called VIPKID. The job would allow me to teach and paint anywhere in the world.
I'D RATHER FAIL AT SOMETHING I LOVE THAN NOT TRY
My teaching contract at the culinary high school in Korea ended in April 2018, and I decided not to extend it for another year. As I began to pursue art more seriously, I signed a contract to illustrate a children's book, which is my next big project. I also started to take commissions on my portraits and launched my website, Art by Simone Arthur. Between sales of my artwork and teaching for VIPKID, I live off about one-third of my income and use the rest to save and travel. For the remainder of 2018, I plan to explore Thailand, Korea and the Republic of Georgia.
Through the past few years I have learned to not make important life decisions based on negative factors or limitations society may place on you. I used to view retirement as something you worked toward to bookend some of the best years of your life, but now I'm beginning to see that life after a career is whatever you make it to be.
Now that I can travel without financial stress, throw my paintbrush onto a canvas, and actually relax, I am more fulfilled than I have ever been.
Take the next step
Our advisors will help to answer your questions — and share knowledge you never knew you needed — to get you to your next goal, and the next.
Get started
Want more? Get financial tips, tools, and more with our monthly newsletter.