Here's What Happened When I Tried to Get a Refund on Travel Because of COVID-19
---
Jacqueline DeMarco
May 08, 2020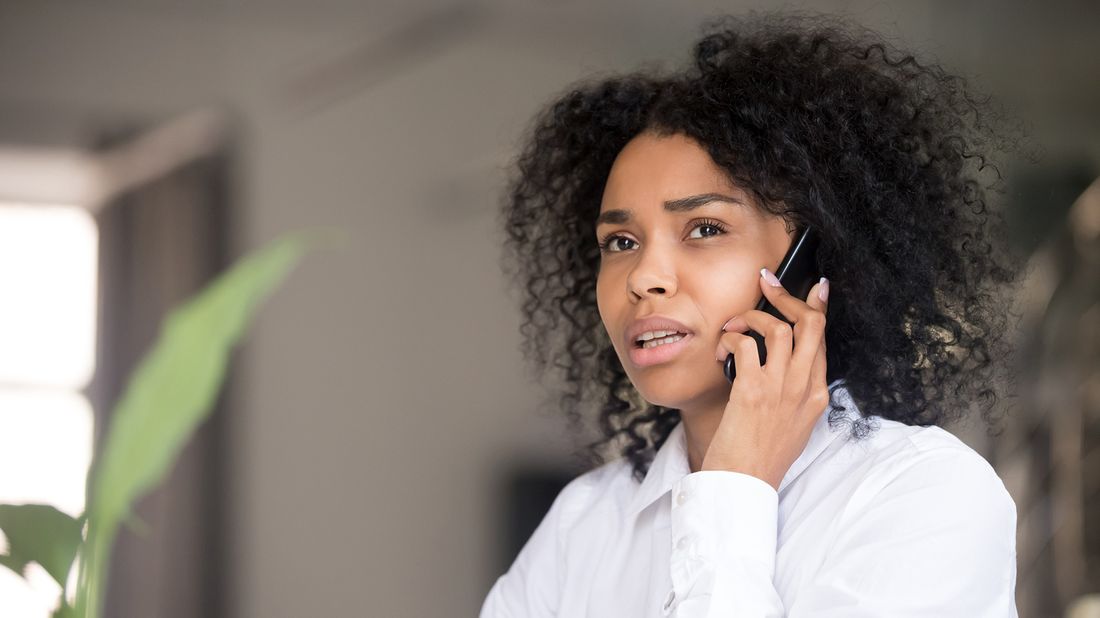 This past January, my husband learned he had the opportunity to go to Paris for work. By the time we decided I would join him to make the most of the trip, we only had six weeks to make our travel arrangements. I planned to spend a few days roaming the streets and shops while he worked, and we would visit some of our favorite spots in the city together in the evenings. Then, we planned to head to Belgium and the Netherlands for two weeks of exploring.
But as the number of COVID-19 cases grew, we became increasingly worried about what travel was going to look like. One day it seemed like we would just have to take extra precautions to avoid getting sick, and the next thing we knew flights from Europe were banned.  
Eventually we had no choice but to cancel the trip, just as quickly as we planned it.
I'd already put about $3,000 on my credit card for flights, trains and hotels. I started contacting the companies we'd booked with to see what our options were. I was able to get most of my money back, but not all of it — and when I was successful it required a lot of patience and troubleshooting. Here's what I learned trying to get a refund on travel because of COVID-19. 
FLIGHTS 
We'd been considering canceling our trip even before the U.S. put a ban on air travel from Europe. At that point, we weren't having any luck getting refunds. But once travel to France was officially a no-go, I began trying again.
We had booked our flights through Norwegian Air. Even though it was clear they would eventually have no choice but to cancel the flights, they refused to issue any refunds. So instead of canceling first, we waited. Sure enough, when the airline finally made the decision, we became eligible for a refund. (It's been six weeks and I still haven't received the money, although Norwegian's customer service department maintains the refund is still coming.)
Before the airline cancelled our flights, we had considered paying a rebooking fee for flights at a much later date. Although this wouldn't have been ideal, it would have helped save some money, as some of our hotels were willing to rebook us for later dates.
Pro Tip: Janice Lintz, a consumer education and travel writer who has traveled to more than 100 countries, recently had to cancel a trip to India because of COVID-19-related border closures. "I was lucky and received a full refund from the airlines for my flight to India when I was prevented from entering the country," she says.
So if you haven't been told yet that you'll receive a refund for a cancelled flight, contact the airline to request one right away. If the airline won't comply, Lintz recommends reminding them that they are obligated to do so per the U.S. Department of Transportation. 
If you're the one who initiates the cancellation, however, there's no obligation for the airline to refund your ticket price, although if you have loyalty status, you could improve your chances of getting your money back or perhaps credit toward future travel.
HOTELS 
I spent many hours contacting the hotels where we planned to stay. When I asked about refunds, I heard "no" a lot, but I didn't give up. I just had to be patient.  
Because we were set to visit multiple countries, we had to wait for each one to announce its plans for international travel. It wasn't until weeks after France halted U.S. travel that the Netherlands followed suit, which is why our hotel in Amsterdam did not want to refund us initially. Every day I checked the news to see how the individual countries we had planned to visit were handling the crisis. As more and more travel was banned, I was eventually able to get more refunds — even for bookings that had no-cancellation policies.
One hotel in Paris refused to refund our stay. But after many emails back and forth, they ended up offering free re-booking for much later dates. While I would have preferred the refund, I'm proud to say that I'm only missing $500 from the original $3,000 I spent on the trip. Plus, we're happy knowing that when we do return to Paris someday, we'll have a place to stay that's already been paid for. When that time comes, I plan to rebook with all of the small hotels that were gracious enough to refund our money. I recognize the coronavirus has been just as difficult for them as it has been for us.
Pro Tip: Lintz suggests doing a deep dive into your hotel or booking company's cancellation policies to find out what refunds you're entitled to. And in the future, note that it can be much easier to get a refund if you book directly with the hotel — particularly major chains like Hyatt and IHG — rather than through third-party booking companies.
TRAINS 
My experience getting reimbursed for train tickets was similar to hotel refunds. The longer I waited, the more refunds I was able to secure. We had booked quite a few trains to take us from country to country. But as more European countries closed their borders, I was eventually able to get all of them fully refunded. 
Pro Tip: When dealing with vendors for any kind of travel purchase, including train tickets and pre-booked tours, Lintz believes that being kind and staying organized can work in your favor.
"The people who answer the phone can help or hurt you," she says. "You have a better chance of receiving a refund if you don't scream at them. Also, keep a phone log of the date, time and whom you spoke with in case you need to reference the conversation at a later date. I find this is beneficial, especially if someone tells me 'yes' or 'no.'" 
And if you don't get the answer you want initially, there's no harm in calling back later. If all else fails, "email the CEO. That usually works," Lintz adds.
CREDIT CARDS 
I was told again and again to call my credit card company to get help with travel refunds. But unfortunately, when I called Chase for my Visa card, they weren't much help.
I was on hold for hours and was transferred among different departments. In the end, Chase wasn't able to reimburse me for anything (or give me any answers, for that matter). It was only until I went to the website that addresses my specific card's travel insurance policy that I was able to find official updates. While I wasn't going to be getting any refunds from them, at least I finally had an answer and knew where I stood.
My advice: Before hopping on the phone like every other panicked traveler, see if you can find any COVID-19 specific policies for your card online. Each card has its own travel insurance policy, so it's worth investigating. 
Pro Tip: Before reaching out to your credit card company, have an honest conversation with the vendor you'd like a refund from first, says Brett Holzhauer, a travel rewards expert at LendingTree. Once you have documentation to prove they won't be offering you a refund, then you can go to your credit card company. 
Again, this is the time to be kind and respectful. Customer service representatives are under a lot of strain right now, and being unpleasant won't get you far. And be patient because getting a refund may take longer than you'd like. Holzhauer advises saving all documentation that can help support your claim. 
"When you're disputing charges, they're going to ask if you've had at least one conversation with the vendor, which is part of their investigation," he says. "Having multiple conversations, getting in touch with people, and documenting and saving everything is going to be key in pleading your case. It could take months to solve your specific case, and it may come later rather than sooner." 
Take the next step
Our advisors will help to answer your questions — and share knowledge you never knew you needed — to get you to your next goal, and the next.
Get started
Want more? Get financial tips, tools, and more with our monthly newsletter.