Is Buying a Fixer-Upper Worth It? Consider These Factors First
---
Daniel Bortz
Oct 16, 2017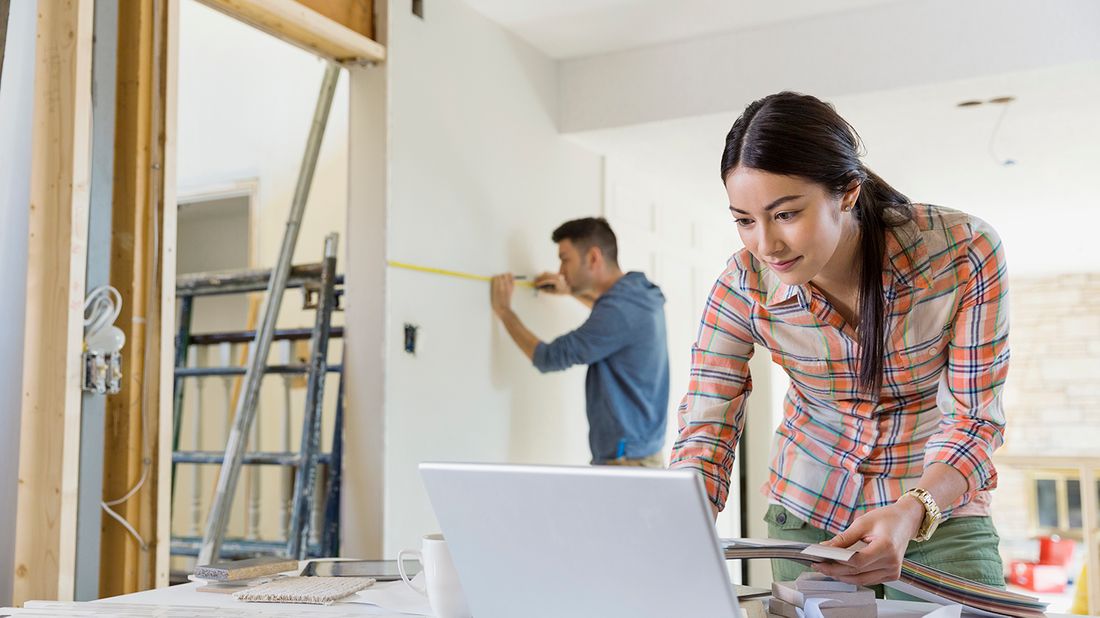 Blame it on Chip and Joanna, Jonathan and Drew, or any other HGTV dream team — fixer-uppers are getting their fair share of love on the market. According to a survey from Coldwell Banker, 70 percent Americans want to buy a move-in ready home — leaving about a third of buyers looking to rehab their perfect dream home.
Not sure what you want? Here some cost, time and design considerations to make before practicing your sledgehammer swing.
WHEN A FIXER-UPPER MIGHT BE A GOOD IDEA
You want to make the home your own. The beauty of buying a house that needs work (or "a little TLC" as we real estate agents like to say) is having free rein to choose what you want in your house — everything from the floor plan and building materials down to the light fixtures and hardwood finishes. Put simply: You get to turn the house into your dream home — and, usually, at a much lower price than if you were custom-build from scratch.
Just be sure to check the local zoning laws before you buy a fixer-upper, since you'll need to obtain building permits if you make structural changes. The national average cost of a building permit is $1,036, according to HomeAdvisor. If a house is located in a historic district, you may be prohibited from altering parts of the property altogether.
You have enough money set aside for renovations. Budgeting to renovate a fixer-upper is challenging because you don't always know what you'll find when you start construction. For example, if you discover that there's mold behind the drywall, it could cost anywhere from $1,000 to $20,000 to remove it, according to HomeAdvisor.
Ready to take the next step? A financial advisor can show you how all the pieces of your financial plan fit together.
Plus, you'll need enough cash flow to finance the renovation costs, since you can't use a conventional mortgage to pay for remodeling work. That's why a lot of people buy fixer-uppers with a 203K loan, a mortgage insured by the Federal Housing Administration to help buyers who don't have a lot of cash to purchase a property in need of repairs. A couple caveats: There are limits to how much you can borrow (they vary by location). And, even within those limits, you can only borrow enough to finance either up to 110 percent of the home's projected value after rehabilitation, or the value of the property before rehabilitation plus the cost of rehabilitation. The maximum loan amount is the lesser of these two options.
You can get a great deal. Fixer-uppers list for an average of 8 percent below market value, according to a Zillow Digs report. Granted, in some parts of the country, that doesn't mean a lot of savings. Fixer-uppers in Phoenix have the smallest cash discount, saving buyers just $1,000 off list price. But you can save a lot of money in expensive markets like San Francisco, where fixer-uppers are discounted an average of 10 percent — giving homebuyers $54,000 in upfront savings for renovations on the median home, the report found.
You may even be eligible for a tax abatement, a tax credit for homeowners who improve their property's value. Another advantage to buying a fixer-upper: Property taxes are based on your home's sale price, so you can save money on your taxes each year.
You want to flip a house. Some people make serious cash flipping houses. A house flip yielded an average profit of $62,624 in 2016, according to ATTOM Data Solutions. But bear in mind house flipping isn't as easy as it appears on TV. Last year, 12 percent of flips sold at break-even or at a loss before all expenses, according to a RealtyTrac analysis.
WHEN A FINISHED HOME MIGHT BE A GOOD IDEA
You want to move in ASAP. Buying "move-in ready" can be a huge benefit for your lifestyle. You won't have to wait weeks or months until the house is in a state to be occupied — or live in an unfinished home under construction. Also, you don't have to deal with the stress of rehabbing a fixer-upper. (It's a lot of work.) Instead, you can spend your first days as a homeowner simply enjoying your new digs.
You're on a fixed budget. When you buy a fixer-upper, you can encounter unforeseen expenses during the renovation process that can force you to stretch your budget. This was my main reason for buying a move-in ready home two years ago rather than a fixer-upper. Also, I liked knowing that my house — which had been recently remodeled top to bottom — was already in good shape. I haven't had to call the handyman once!
You don't have an eye for design. Buying a fixer-upper is like building a house from the ground up — you need to make a lot of decisions about the layout and building materials. This can be difficult if you are indecisive by nature, have no architectural or design background, or have a different aesthetic from your spouse. But when you buy a move-in ready house, everything from the kitchen backsplash to the bathroom tile has been decided for you.
THE TAKEAWAY
Buying a home is complicated and stressful enough, so unless you're 110 percent committed to investing the time, money, energy and elbow grease into repairing a house, you may want to buy move-in ready. If you're just starting out and can't afford to pour unexpected costs into a big project, buying a home as-is can be an easier introduction to homeownership. On the flip side, DIY-ing your dream home comes at major costs but could be a good move if you have the resources and know-how to do so.
Take the next step
Our advisors will help to answer your questions — and share knowledge you never knew you needed — to get you to your next goal, and the next.
Get started
Want more? Get financial tips, tools, and more with our monthly newsletter.