Just Turned 50? It's Time for These Senior Discounts
---
Northwestern Mutual
Jun 26, 2023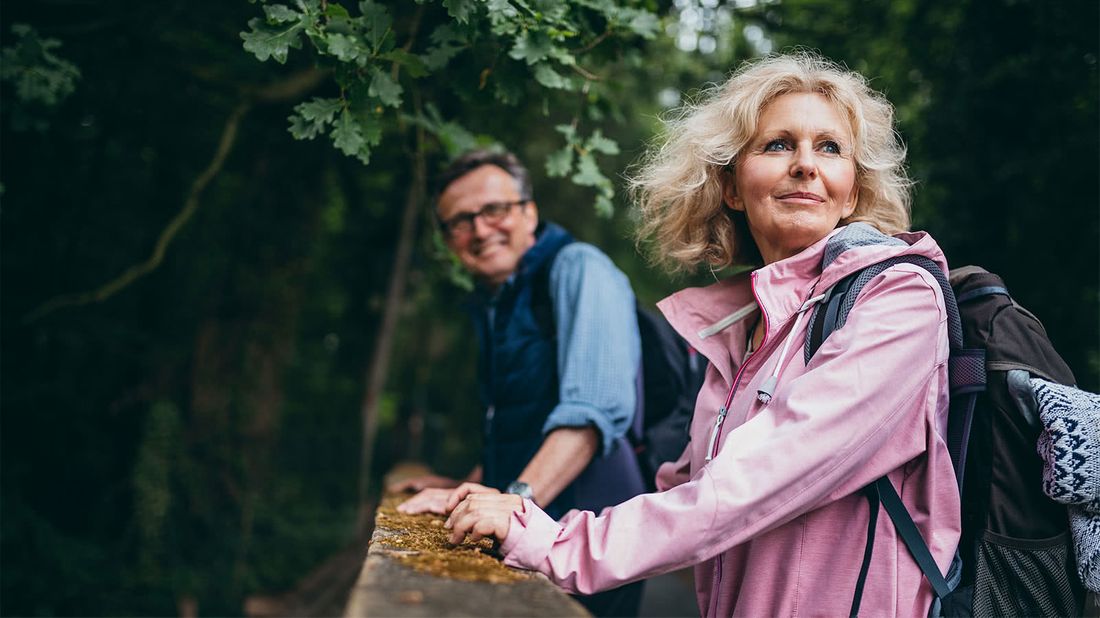 It may feel odd to ask for a senior discount when you turn 50. But you shouldn't think twice! One of the benefits of turning 50 is that you can start to take advantage of some senior discounts at many places you're already spending money.  
Say you're 58 and planning to take your granddaughter back-to-school shopping. Some of the stores she may already be planning to go to offer a 15 percent senior discount. If she spends $250, you could save her almost $40. 
You probably wouldn't consider yourself a senior citizen at age 50 or even 55. But the fact is, a number of businesses start offering discounts when you hit the 5-0 milestone. And the savings can be substantial. 
What benefits do you get at age 50? 
While it's true you're eligible for many more savings once you hit 65, there are still plenty of discounts you can take advantage of when you turn 50. While some discounts will require an AARP membership, others are available to anyone over a certain age. What you'll find will really depend on the specific offerings at each business.  
Memberships 
One of the financial benefits of turning 50 is that you're now eligible to purchase an AARP membership, unlocking many opportunities to save. The $16 yearly membership (enrolling in automatic renewal can bring this rate even lower) includes benefits like reduced rates on car rentals, health insurance and more—and they also apply to a member's younger spouse. With discounts at restaurants to deals on flights, an AARP membership will likely pay for itself with the savings you could be eligible to earn. 
Many other organizations may offer membership discounts to seniors as well—so it's also worth checking into existing memberships you have to see if you could be taking advantage of a discounted rate. 
Discounts at retailers 
Many well-known retailers offer discounts on a designated day each month for shoppers over a certain age (some even have weekly offers). Discounts are often in the 10 to 20 percent range, which can result in significant savings, especially if it's at a store you already frequent.  
Reduced restaurant bills 
Several larger franchises give discounts to senior citizens—some beginning at 55. Typically, they'll offer a percentage off your total bill—often around 10 percent. Though you're more likely to see this at larger chains, it's definitely worth asking at local restaurants in your area, too. 
Discounted prescriptions 
Medications, eyeglasses or hearing support could be available at a discounted rate simply asking the business you're working with. Like retailers, some pharmacies also run specials on designated days for senior citizens over a certain age. It could also be worth checking with your doctors to see if they're aware of any special programs or discounts for seniors.   
Cheaper travel 
As a senior (yes, even at 50), you might be able to save up to 30 percent off a rental car as well as access discounted rates on hotels, cruises and vacation packages. If you combine those savings with potential savings at restaurants on your trip, you could cut a good chunk of change out of your travel costs in your 50s. 
A lower cellphone bill 
It may also be worth looking into what you're paying for cellular service to see if there may be benefits for people over 50. These discount options can vary by state, so you'll want to access your local cellular retailers to research this one. If you're on a shared plan, like with a spouse or other family, your discount may apply to their charges as well, extending your savings to the whole family. 
Entertainment 
Any time you're purchasing tickets—for a movie, concert, baseball game, etc.—it's worth asking about the senior discount. Many events offer discounts to seniors or have special events with discounts available to seniors. While 65 is often the standard age for many of these discounts, some of them start as early as 50.  
Take the next step
Our advisors will help to answer your questions — and share knowledge you never knew you needed — to get you to your next goal, and the next.
Get started
How to find discounts for 50-year-olds 
As you can see, there are more benefits for 50-year-olds than you might think! While you may not feel like a senior citizen at 50 (and who does anymore ... 50 is the new 30, right?), the age does have its benefits. But you have to be willing to ask to take advantage of them. 
It doesn't hurt to ask whether any business you are dealing with offers discounts for people over 50. Many are happy to extend the discount—they just don't actively advertise it. Promotions and policies can also change, so it doesn't hurt to check in periodically on what current offerings are, too.  
Why over 50 benefits are so important 
In your 50s, your financial focuses are probably a combination of getting kids through college, paying down a mortgage or catching up on retirement savings. With big-ticket items like these, any additional room in the budget can be helpful.  
And just think: The less you spend now, the more you'll have to put toward these goals. Starting to take advantage of senior savings opportunities in your 50s—rather than waiting until you're 65—can have an even bigger impact over time. Getting familiar with the discounts available now can also be helpful in finding savings in retirement.  
So, if you're looking to find additional savings in your 50s, all you have to do is ask! Start looking for opportunities to save and see what that extra cash does for your savings goals.  
Want more? Get financial tips, tools, and more with our monthly newsletter.