Legacy Planning, Together
---
Keith Whitaker, Ph.D.
Nov 18, 2022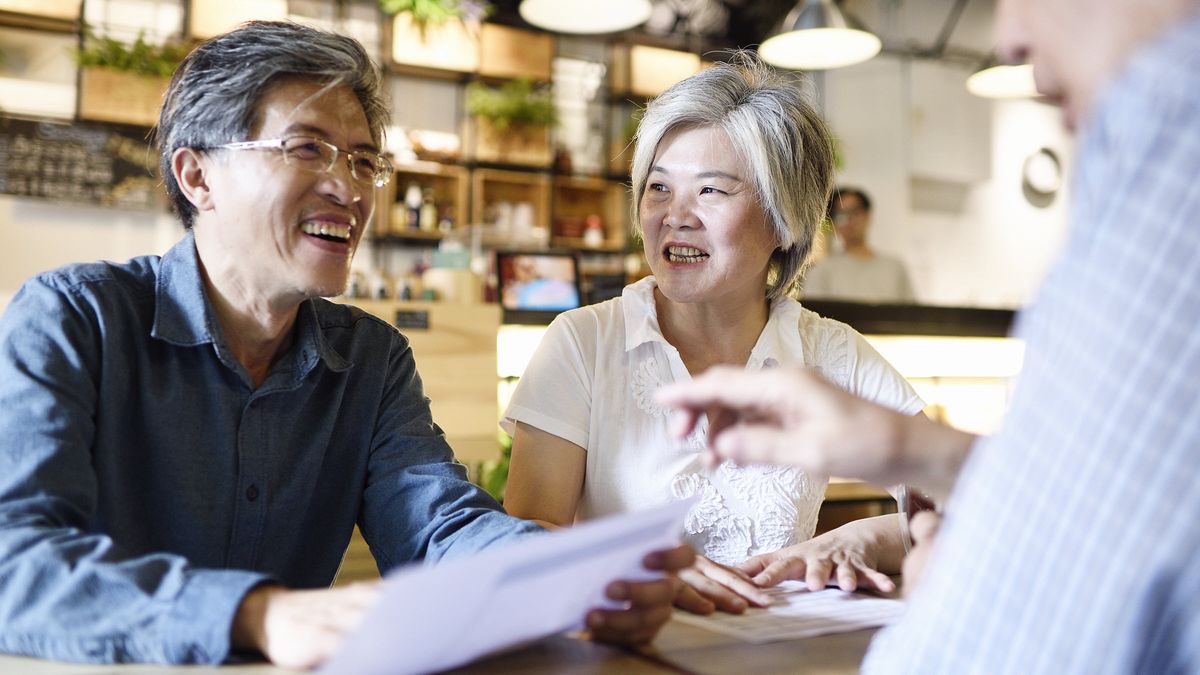 Dr. Keith Whitaker is the president of Wise Counsel Research Associates, a firm specializing in family legacy planning.
When you've built significant wealth and raised a family with your spouse, it's only natural to want to plan your legacy together. And while on the surface doing so seems simple enough, for many couples developing a joint legacy plan can become complicated quickly.
Because legacy planning involves passing on your wishes, aspirations and family values (or "qualitative wealth") alongside the financial wealth you've created, being successful in this endeavor necessitates planning with your children, not just for them. As if that alone weren't hard enough, legacy planning as a couple brings even more complexity to this equation as you now must ensure alignment with your spouse before getting your children involved.
Over the years, through my firm Wise Counsel Research Associates, I have had the privilege of working with hundreds of high-net-worth couples. And from what I have seen, the big challenge that couples face is communicating openly with each other about what they want to happen with their money and their children after they die. In some situations, a member of the couple may fear they hold different, conflicting views with their spouse. In others, one or both members of the couple may not even be on clear on what it is exactly that they themselves want. Regardless of the cause, this kind of uncertainty usually leads to procrastination and inaction on the couple's legacy plans.
Start Planning With the Rising Generation.
Let's build a plan that's based on your wishes and values.
Get started
Open Communication: 3 Steps To Get Couples Past Inaction
When legacy planning as a couple, the secret to moving forward lies in open communication. To help couples do this effectively, my firm has developed the following three-step process designed specifically to help couples communicate more effectively:
Reflection. Legacy planning is really all about your children and those that come after them, or what I like to call the "rising generation." Thus, the first step is for each of you to reflect privately on your wishes, dreams, aspirations, values, etc. for the rising generation. The purpose of this exercise is to clarify exactly what it is that you want for the rising generation, without the influence of your spouse's perspective.
Sharing. Next, it's time to communicate with your spouse. After all, to build a plan together, you've got to understand where the other person is coming from. To do this effectively, you need share your wishes with the other. Importantly, as each of you speaks, the other listens. No interruptions, no questions. This helps ensure that both of your wishes are heard in their true form and that they are not influenced by the other's perspective.
Discussion. Now it's time to discuss what it is you've heard from your partner. Ask questions of each other and assess where you are at. Are you both on the same page? What are the key points where you differ? Often, I have found that after the discussion, couples learn they are more aligned than they imagined. This common ground should serve as the basis for your legacy planning and ensuing conversations with your children.
Reconciling Differences
From time-to-time, couples may have strong differences of opinion on important legacy planning matters. If this is the case for you, the conversation you have started should serve a springboard to help reconcile your differences. Start by working to understand the other person's point of view. Even if you have different ideas about what your legacy should look like, or who should get what and when, it's important to remember that as parents you are both coming from a place of love when it comes your children. Hear each other out on the tough issues and brainstorm out-of-the-box solutions together that can help achieve both of your goals. Tough conversations like these can also be a great opportunity to loop in your financial advisor. From experience working with other similar families, an experienced financial advisor can bring an outside perspective to your conversation and serve as a sounding board for your ideas.
Communicating With The Rising Generation
Once you and your spouse understand one another, it's important to take this conversation to the rising generation when you are ready. After all, the key difference between estate planning and legacy planning is the very idea of planning with, not just for, rising generation family members. Communicating with the rising generation is how you go beyond simply transferring wealth to building a legacy that transcends generations.
To do this effectively, when connecting with your kids and grandkids, you'll want to share more than just your estate planning documents (although these should be a key component of the conversation). You'll want to tell them about your hopes, dreams and aspirations for your family. Do you hope that your family carries on the business that you've built? Would you love to see your family support specific charitable causes? Or perhaps it's important to you that each of your children and grandchildren have the financial support necessary to receive a top-notch education.
Whatever your wishes and aspirations are for your family, discuss how your core values influenced them, and share the important stories from your life that helped shape your core values in the first place. As wealth creators, it's easy to focus on the money, but legacy planning is more than just passing along your financial wealth. It's about passing along your qualitative wealth alongside your financial wealth to steward your family for generations to come.
Next Steps
Once you and your spouse are on the same page, the key to success is moving forward with your plans. Bringing in a financial advisor with experience serving clients like you is a great place to start. You'll benefit from their experience, as well as their knowledge of financial products and access to outside resources critical to the legacy planning process. Together, you can develop pragmatic solutions that meet your goals as a couple and build a strong legacy for future generations to build upon.
Keith Whitaker and Wise Counsel Research Associates are not affiliated with Northwestern Mutual and the views expressed by Keith Whitaker and Wise Counsel Research Associates do not necessarily represent those of Northwestern Mutual or its subsidiaries.
Want more? Get financial tips, tools, and more with our monthly newsletter.