Northwestern Mutual
Oct 18, 2021
Does Life Insurance Make Sense for Seniors?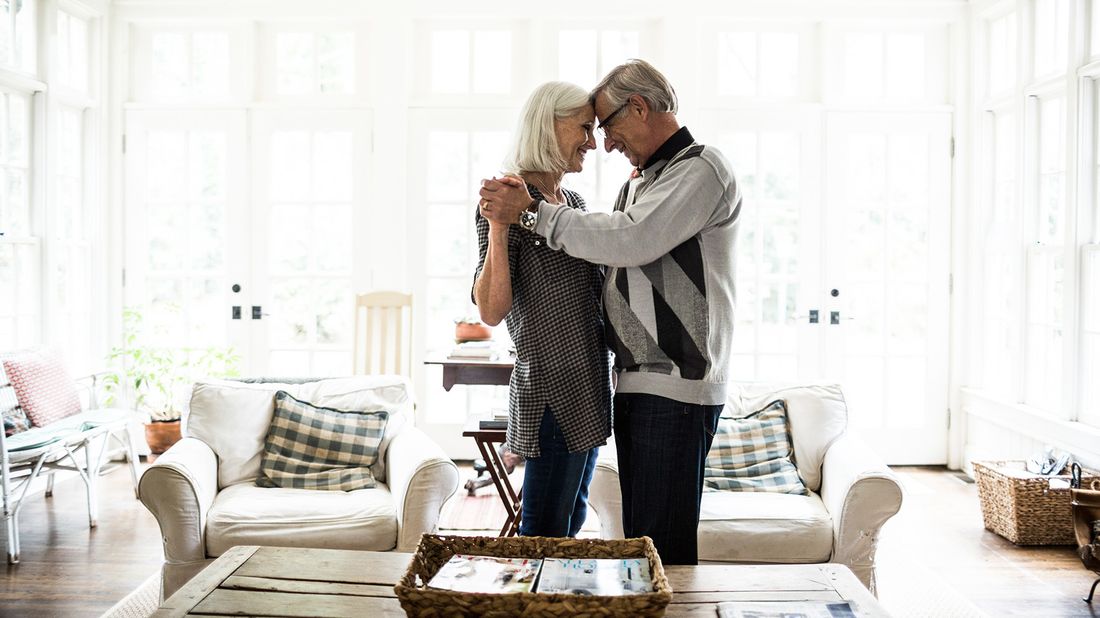 As you get older, your kids grow up and there are fewer people who rely on you financially, you may be wondering if it's worth keeping a life insurance policy. But life insurance has value for seniors even if you no longer need to worry about replacing your income for your family after your death.     
Life insurance plays a crucial role in a financial plan. The cash value component of whole life insurance, which is guaranteed not to lose value, can provide a source of stable liquidity during retirement. Plus, dividends1 can be used by seniors as an additional source of cash or to reinvest back into their policy.   
And ultimately, the death benefit from life insurance can be a great way to leave a legacy to your children or grandchildren. 
Do seniors need life insurance?  
The best financial plans always include a life insurance component, and it's no different for seniors.
Ideally, the best time to purchase life insurance is early in life, because the younger and healthier you are, the less expensive your premiums will be. However, it's still possible to get new coverage as you get older. Just double-check that the policy you're interested in doesn't have a maximum age for new coverage.
If you have an existing permanent life insurance policy (for instance, a whole life policy) not only do you have coverage until your death as long as you continue to pay premiums, but the cash value that you've accumulated over the life of your policy can help offset risk in your retirement portfolio. 
What are the benefits of life insurance for seniors?    
Covering expenses for loved ones after your death  
 There are likely going to be some expenses you want to cover for any loved ones you leave behind. The death benefit of a life insurance policy could help cover mortgage payments, health care costs, caregiving costs or other retirement expenses for your spouse or partner. It can also help cover the cost of your funeral expenses so that they aren't a burden on your family.    
Offsetting risk in retirement 
Your retirement portfolio probably includes some market-based investments that help grow your wealth, but that are also subject to volatility. Because the cash value of whole life insurance is guaranteed not to fall, it can help provide a source of liquidity during market downturns, when you're less inclined to sell your investments in order to produce retirement income.    
Providing tax-efficient income in retirement  
 In addition, to ensure you have the most flexibility when it comes to tax efficiency in retirement, it's a good idea to have a mix of taxable and non-taxable retirement assets you can draw from to help cover any retirement expenses. You can withdraw the basis you pay into a permanent life insurance policy tax-free, and you can borrow against your cash value tax-free as long as your policy is still in place. (Note that taking from your cash value or borrowing against it may reduce your death benefit and affect other aspects of your plan.) 
Leaving a legacy 
Perhaps you want to help pay for your grandchild's college costs or provide a financial gift for them after graduation. Or maybe you have a favorite nonprofit that you would love to support long after you're gone. Your death benefit can be a way to leave behind a legacy for your family, loved ones, or charitable causes that are close to your heart.
Term life vs. whole life insurance for seniors  
Term life insurance covers a fixed timeframe and provides a death benefit only if you die within that timeframe, while whole life insurance lasts for your lifetime (as long as you pay your premiums) and includes a cash value component.
Although term life insurance might make sense for younger seniors who only want short-term coverage — for instance, until their homes are paid off — whole life insurance may be a better fit for a senior's financial plan. A financial advisor can recommend the best policy for your needs. 
Guaranteed acceptance life insurance for seniors  
Guaranteed acceptance life insurance, sometimes called guaranteed issue life insurance, is a type of whole life policy that doesn't require a medical exam or health questions. Seniors between the ages of 50 and 80 who don't have life insurance, or who have health conditions that disqualify them for other life insurance policies, often turn to these policies if they need coverage.
The drawback is that guaranteed acceptance life insurance has a two- or three-year waiting period before the death benefit can be paid. If you die before the waiting period expires, your beneficiaries will get only the value of the premiums you paid, plus interest.   
 Coverage amounts are also small for guaranteed issue life insurance, and premiums are higher than those of standard whole life insurance policies.  
What to watch out for when researching life insurance for seniors  
Sadly, scammers prey on seniors and steal financial information by pretending to sell policies that aren't real.    
Seniors should verify that the person selling them life insurance is a licensed agent. Your state should have a record of your agent's license number, and most states have a website that lets you see whether your agent or broker is licensed by the state. Try and get referrals or recommendations from people you trust as well, and consider keeping a younger family member in the loop on any policies you are considering so they can help watch for fraud. 
You should also make out checks for premium payments directly to the insurance company, even if your agent or broker processes the payment.    
Explore life insurance options for seniors  
Ultimately, life insurance is just one part of a larger financial plan. Talk to a financial advisor about the role life insurance can play in your retirement and your estate planning, and the options that are the best for your situation.
1 Dividends are not guaranteed. 
Take the next step
Our advisors will help to answer your questions — and share knowledge you never knew you needed — to get you to your next goal, and the next.
Get started