Marketing Pro Pivots From Corporate America To Cute Canines
---
Northwestern Mutual
Mar 01, 2017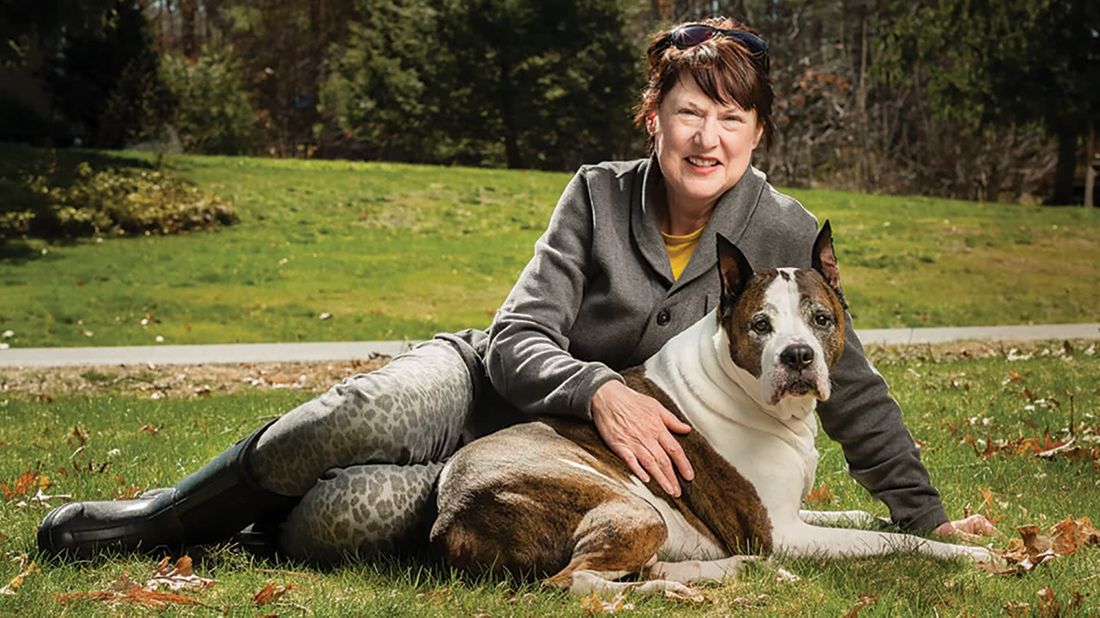 When the opportunity arose for Elizabeth Bermudez to buy a pet sitting business, she agonized over the decision. She had a master's degree and a long history as a marketing professional. "I thought, 'I should be doing more. I wasn't supposed to be a pet sitter,'" she giggles. But Elizabeth also knew that she was ready for a change. She'd been let go from her job during the recession in 2008. Her husband was laid off as well.
Luckily, she had some time to search for her next career move. Thanks to financial planning she had started years earlier with her advisor, Jeff Photiades, Elizabeth and her husband were able to access money to continue paying for living expenses while they figured out what to do next.
"My husband and I started saving because that's what you're supposed to do," Elizabeth says. "We wanted to have life insurance on ourselves so we'd have something to leave to the kids. And we were a little overdue on investing."
Over time, her permanent life insurance policies built up cash value — benefits that she could tap for any reason at any time. Elizabeth was to able to borrow against the cash value in her permanent life insurance policies to make ends meet1 — without having to touch her retirement savings.
"Thank God we were able to borrow against our permanent life insurance policies," Elizabeth says. "It was hard to get us employed at the same time. We had to take loans from our policies several times, but we didn't have to borrow from our life savings."
As she searched for her next career move, Elizabeth found — to her surprise — that she wasn't fulfilled in her career anymore. "I discovered that I didn't like corporate America anyway," she laughs. "I have survival instincts, but I don't have killer instincts. I was truly ready for something else.
"As a kid growing up in Ohio, everyone I knew lived on a farm. Everyone had pigs, cows, dogs, cats, horses — and we would always play with the babies," Elizabeth says. "I grew up with animals on my lap."
During her free time, Elizabeth enjoyed helping a friend who owned a pet sitting business. And as time went by, she grew to love it. Her pet sitter colleague was planning to retire and wanted to sell the business to Elizabeth. Despite her initial reservations, her friend was persistent; and finally, one afternoon, Elizabeth asked herself, Why not?
"Thank God we were able to borrow against our permanent life insurance policies," Elizabeth says. "It was hard to get us employed at the same time. We had to take loans from our whole life policies several times."
"There's a quote that's always stuck with me by modern-day philosopher Eric Hoffer. He said, 'In a world of drastic change, it is the learners who inherit the future. The learned find themselves equipped for a world that no longer exists.' That stuck with me," Elizabeth says.
Once again, her years of financial planning made it easy to get the money to buy the business. She pooled her savings, bought the business and immediately felt a renewed vigor for life, personally and professionally. "I'm surrounded by animals who love me unconditionally. It's like pet therapy all day, every day," Elizabeth says.
Today, AAA Pet Sitting Services, LLC is a big success. Elizabeth was able to pay back the loans she took on her permanent life insurance policies and stay on track to save for retirement. After everything she went through, Elizabeth encourages everyone she meets to consider her story and reconsider their own priorities. "I used to take things for granted. Money is important, but if you're always looking for bigger and better, you push happiness away," Elizabeth says. "You have to be happy now with what you have right now. And you need to be prepared for the unexpected."
1Each method of utilizing your policy's cash value has advantages and disadvantages and is subject to different tax consequences. Surrenders of, withdrawals from and loans against a policy will reduce the policy's cash surrender value and death benefit and may also affect any dividends paid on the policy. As a general rule, surrenders and withdrawals are taxable to the extent they exceed the cost basis of the policy, while loans are not taxable when taken. Loans taken against a life insurance policy can have adverse effects if not managed properly. Policy loans and automatic premium loans, including any accrued interest, must be repaid in cash or from policy values upon policy termination or the death of the insured. Repayment of loans from policy values (other than death proceeds) can potentially trigger a significant tax liability, and there may be little or no cash value remaining in the policy to pay the tax. If loans equal or exceed the cash value, the policy will terminate if additional cash payments are not made. Policyowners should consult with their tax advisors about the potential impact of any surrenders, withdrawals or loans.
Take the next step
Our advisors will help to answer your questions — and share knowledge you never knew you needed — to get you to your next goal, and the next.
Get started
Want more? Get financial tips, tools, and more with our monthly newsletter.