Markets Cheer Powell's Balanced Tone, but More Work Remains
---
Brent Schutte, CFA
Aug 28, 2023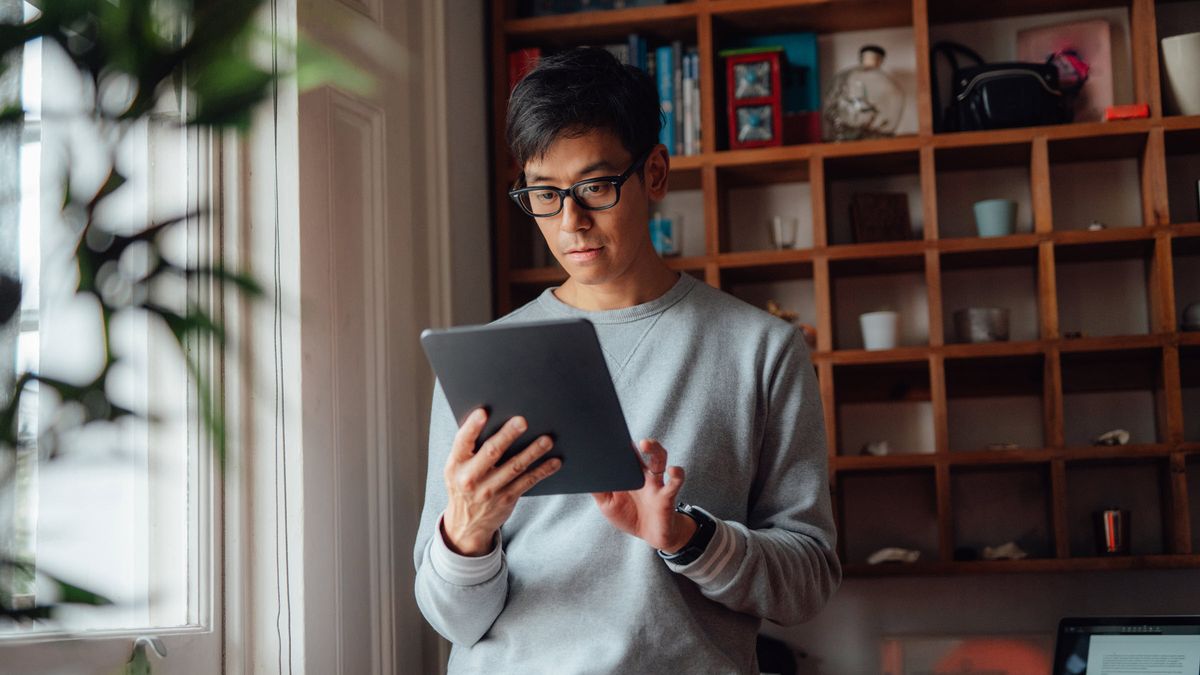 Brent Schutte, CFA, is chief investment officer of the Northwestern Mutual Wealth Management Company.
The major indices snapped a three-week losing streak, closing in positive territory last week as investors embraced Federal Reserve Chair Jerome Powell's balanced tone in comments made Friday at the annual central bankers meeting in Jackson Hole, Wyoming. While Powell suggested that rates would likely need to remain higher for longer and underscored the importance of inflation returning to the Fed's preferred level of 2 percent, he also acknowledged that significant progress has been made in controlling prices. Perhaps more importantly, he signaled that the Fed needed to monitor not only the risk of inflation reigniting but also the possibility that raising rates too high could cause unnecessary economic pain.
Powell's tone and the market's reaction was in stark contrast to his speech given just a year earlier. At the time, the Chair was emphatic that "while higher interest rates, slower growth and softer labor market conditions will bring down inflation, they will also bring some pain to households and businesses. These are the unfortunate costs of reducing inflation. But a failure to restore price stability would mean far greater pain." The aggressive tone of the 2022 speech sent investors heading for the exits, and when the S&P 500 closed, it was down almost 3.4 percent for the day. The change in tenor from Powell and investors' reactions are understandable given how things have evolved over the past 12 months. Back then, the Fed had just raised rates by 75 basis points for a second time prior to the Jackson Hole meeting, bringing the target rate up to 2.25 percent, and the Personal Consumption Expenditures (PCE) headline reading was up 6.3 percent, having peaked at 7 percent just two months prior. Fast-forward to today, with the most recent headline PCE reading coming in at 3 percent and core PCE at 4.1 percent, down from the year-ago level of 4.9 percent.
Progress in the battle to bring down prices has been impressive—as Powell acknowledged in last week's speech; however, he also noted that it is too early to declare "mission accomplished." The pace of wage increases has slowed in recent months but remains well above the 4 percent level that the Fed has appeared to historically target as the upper bound of what the economy can absorb without stoking price pressures. Powell also noted that inflation-adjusted wage gains are still too high and could act as a headwind to returning core inflation readings to the 2 percent level.
Until annualized wage increases consistently register in the low to middle 3 percent range, we believe the Fed will likely continue to use its tools, including the potential of additional rate hikes, to drain liquidity from the economy in hopes that growth slows and wage pressures ease. Given the lagging effect rate hikes have on the economy, we continue to believe that, unfortunately, the Fed's stance will likely result in a mild recession in the coming quarters. However, with inflation falling as it has and with inflationary and wage expectations still anchored, the Fed should have room to reverse course as necessary should an economic downturn take hold.
Take the next step.
Our advisors will help to answer your questions—and share knowledge you never knew you needed—to get you to your next goal, and the next.
Get started
Wall Street Wrap
Economy treading water: Services continue to bolster the economy, but sector growth is slowing. The latest preliminary data from the S&P Global Composite Purchasing Manager's Index, which tracks both the manufacturing and service sectors, indicated that the economy grew at the slowest pace since February of this year. The Composite Output Index reading came in at 50.4 (levels above 50 indicate growth), down from July's reading of 52. While still in expansion territory, the latest measure reflected ongoing weakness on the manufacturing side and continued softening on the services side.
Manufacturing continues to be stuck in contractionary territory, with a headline reading of 47, down from July's level of 49. The two-point drop from the prior reading marked the second sharpest decline since January. Demand for products fell, leading to companies pulling back their production levels.
While the services sector remains in growth mode, that growth is the slowest it has been in six months, with a headline reading of 51, down from July's level 52.3.
Despite slackening demand (with the composite registering the first decline in total new orders in six months), input costs rose thanks to an uptick in fuel, labor and raw material costs. However, prices charged eased as companies tried to spur demand. On the labor front, businesses continued to add to staff; however, the uptick in hiring was at the slowest pace in more than three years. Once again, the manufacturing side of the economy saw hiring increase, while services employment levels remained essentially unchanged from the prior month.
Capital spending inches higher: Preliminary data shows U.S. core capital goods orders, which excludes aircraft and defense spending, rose shy of 0.1 percent from July's reading, on the heels of a revised 0.4 percent decline in June. Capital goods shipments decreased 0.2 percent in July after falling 0.1 percent in June. When viewed over a longer period, core capital goods spending is essentially flat from January and up just 0.6 percent from year-ago levels. While capital goods make up a much smaller portion of gross domestic product than consumer spending, the tepid level of the past year suggests businesses remain cautious with their dollars and provides another warning sign of a potential recession.
Jobless claims move lower: Weekly jobless claims were 230,000, down 10,000 from last week's upwardly revised figure. The four-week rolling average of new jobless claims came in at 236,750, up 2,250 from the previous week's upwardly revised average. Continuing claims (those people remaining on unemployment benefits) remain elevated relative to last year's levels at 1.702 million, down 9,000 from the prior week's reading.
The week ahead
Tuesday: The Bureau of Labor Statistics (BLS) will release its Job Openings and Labor Turnover Survey report. We'll watch for indications that the gap between job openings and job seekers is narrowing, which would help ease wage pressure for businesses.
The Conference Board's Consumer Confidence report will come out in the morning. Given the Federal Reserve's ongoing focus on the employment picture, we will continue to focus on the labor market differential, which is based on the difference between the number of respondents who believe jobs are easy to find and those who report challenges finding work.
We'll be watching the S&P CoreLogic Case-Shiller index of property values. Home sales and prices overall have continued to sag over the past few months, with some regions showing stability while others have seen prices continue to fall. We will be watching to see if the latest uptick in mortgage rates has put pressure on prices.
Thursday: The July Personal Consumption Expenditures price index from the U.S. Commerce Department will be out before the opening bell. This is the preferred measure of inflation used by the Federal Reserve when making rate hike decisions. We will be scrutinizing this report with a particular focus on the services side of the reading, including shelter costs.
Initial and continuing jobless claims will be announced before the market opens. Initial filings were down last week, and we will be watching to see whether last week's decrease was a temporary blip or a sign of continued strength in the job market.
Friday: The BLS will release the Jobs report. The pace of hiring has been slowing recently, and expectations are for new hires to decline to 168,000, which would mark the third reading below 200,000 in the past three months. Recall that August 2022 saw a torrid pace of hiring with 352,000 new hires. Of particular interest will be wages and the labor force participation rate. Wages are expected to rise 0.3 percent but will still be above the Fed's comfort level in the mid-4 percent range on a year-over-year basis. Given the tight labor market, any signs of workers coming off the sidelines and reentering the labor market would be welcomed and could help ease wage pressures.  
The manufacturing sector will again be in the spotlight as the Institute of Supply Management releases its latest Purchasing Managers Manufacturing Index. Recent readings have shown the sector in contraction territory, and we will monitor for any signs of change in direction.
NM in the Media
See our experts' insight in recent media appearances.
CNBC
Brent Schutte, Chief Investment Officer, discusses his outlook for inflation, wages and the likelihood of a recession. Watch
Bloomberg Radio
Brent Schutte, Chief Investment Officer, discusses his outlook for Federal Reserve interest rate policy and investment strategy for the second half of the year. Listen
Wall Street Journal
Brent Schutte, Chief Investment Officer, discusses what is fueling a recent rally in stocks and why the Fed may continue to raise rates in the coming months. Read
Follow Brent Schutte on Twitter and LinkedIn.
Commentary is written to give you an overview of recent market and economic conditions, but it is only our opinion at a point in time and shouldn't be used as a source to make investment decisions or to try to predict future market performance. To learn more, click here.
There are a number of risks with investing in the market; if you want to learn more about them and other investment-related terminology and disclosures, click here.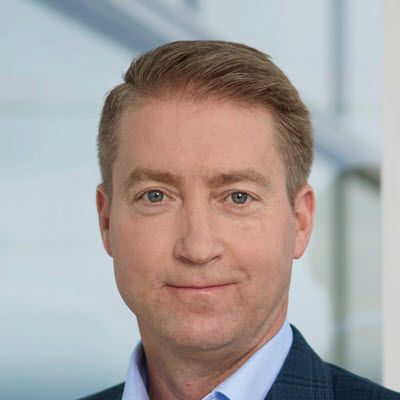 Brent Schutte, CFA
Chief Investment Officer
As the chief investment officer at Northwestern Mutual Wealth Management Company, I guide the investment philosophy for individual retail investors. In my more than 25 years of investment experience, I have navigated investors through booms and busts, from the tech bubble of the late 1990s to the financial crisis of 2008-2009. An innate sense of investigative curiosity coupled with a healthy dose of natural skepticism help guide my ability to maintain a steady hand in the short term while also preserving a focus on long-term investment plans and financial goals.
Want more? Get financial tips, tools, and more with our monthly newsletter.