Mortgage Rates Just Hit a New High, Here's What You Should Know About Homebuying
---
Carl Engelking
May 17, 2018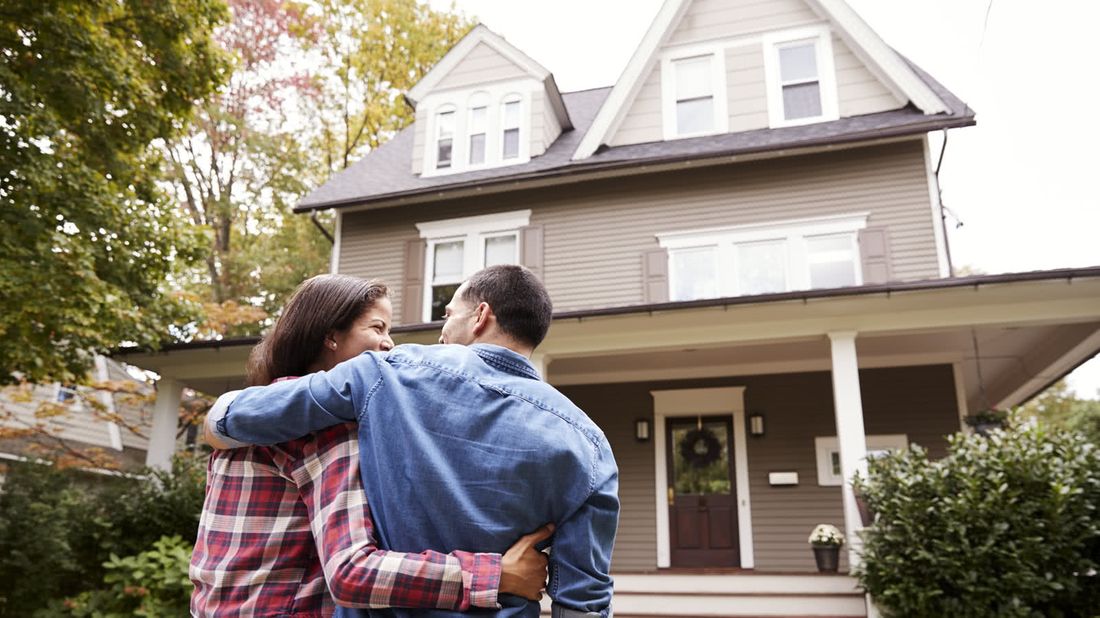 It's peak homebuying season, and if you're hunting for a new home, it's time to roll up your sleeves and bring your "A" game. That's because you're entering a market that's more competitive and pricey than it's been in years.
The average rate on a 30-year fixed rate mortgage hit 4.61 percent in the past week, which is the highest level since May 2011. At the same time, house prices are jumping much higher around the country. The concurrent trends mean there's a good chance it'll cost you more to make a winning offer. Here's what to know about homebuying as you enter a competitive market.
WHY ARE MORTGAGE RATES RISING?
Many factors go into determining mortgage rates, but generally, rates tend to track the ups and downs of 10-year Treasury bond yields. When bonds sell-off, interest rates rise. A sharp sell-off in bonds this week pushed the yield on the 10-year Treasury note to 3.093 percent at the close of trading Wednesday — the highest level it's been in seven years. Stronger than expected retail sales data, along with strong earnings from Macy's, may have fueled the week's bond sell-off.
The interest rate on 30-year fixed mortgages continued to drift further from the 4 percent mark in January. Although we're only talking fractions of a percent, that can make a big difference over the life of a loan. The roughly 70 basis point increase this year, for example, adds an additional $45,000 to the total cost of a 30-year fixed mortgage worth $300,000. Put another way, that increases your monthly payment by more than $100.
The overall inventory of homes has decreased for 42 consecutive months.
The Federal Reserve has signaled it will continue to raise its key interest rate this year (the rate at which banks lend to each other), and it will continue unwinding its mortgage-backed bond holdings — both actions could continue pushing interest rates higher this year. It remains unclear how many times the Federal Reserve plans raise rates this year.
WHY ARE HOUSES MORE EXPENSIVE?
On top of rising borrowing costs, home prices are also the highest they've been in years as demand far outpaces the number of homes on the market. According to Realtor.com, the overall inventory of homes has decreased for 42 consecutive months. The number of available starter homes was down 14.2 percent compared to the same time last year, according to Trulia. Meanwhile, housing starts (construction that started on a new home) aren't keeping pace with demand.
The basics of economics have kicked in: When demand outpaces supply, prices rise. The scarcity of homes for sale has buyers competing fiercely for what's left on the market, and the bidding wars that often ensue inflate sale prices further.
Some of the hottest housing markets in the past few years — Seattle, Las Vegas and San Jose — have posted double-digit annual home price increases. Nationally, the median home price in February was up 5.9 percent from a year earlier.
IS THERE ANYTHING I CAN DO?
While you can't control housing inventory or whether interest rates rise or fall, there are several ways you can get a leg-up throughout every step of the homebuying process.
Lock-in your rate: Mortgages come in a wide variety of flavors, some more exotic than others. But in a rising-rate environment, you might want stick with a more "meat and potatoes" approach — the 30- or 15-year fixed. Both lock your interest rate for the duration of the loan (with a 15-year you'll typically pay a lower rate, but pay more each month). There are a variety of Adjustable Rate Mortgages (ARM) that might offer a low introductory rate, but will adjust to current market rates at a predetermined time in the future (you usually get a fixed rate for a certain time, perhaps five years, and then your rate adjusts every year after that). If rates rise, that means your monthly payment could balloon down the road.
Buy points: You could purchase points, or fees paid up front to lower the interest rate on your loan. Basically, you pay some interest up front in exchange for a lower rate for the duration of the loan.
Work with a real estate agent: A competitive market may not be the best time to DIY. A pro can be very helpful when it comes to navigating the competitive market. The right agent should be an expert in your desired neighborhood, and can even give you a hot-tip about a house that's about to go on sale before it's listed. They'll also tour homes with you and give your brutally honest feedback about prices, structural issues or other red flags.
Take the next step
Our advisors will help to answer your questions — and share knowledge you never knew you needed — to get you to your next goal, and the next.
Get started
Want more? Get financial tips, tools, and more with our monthly newsletter.