5 Homebuying Mistakes to Avoid in Today's Market
---
Daniel Bortz
Dec 03, 2020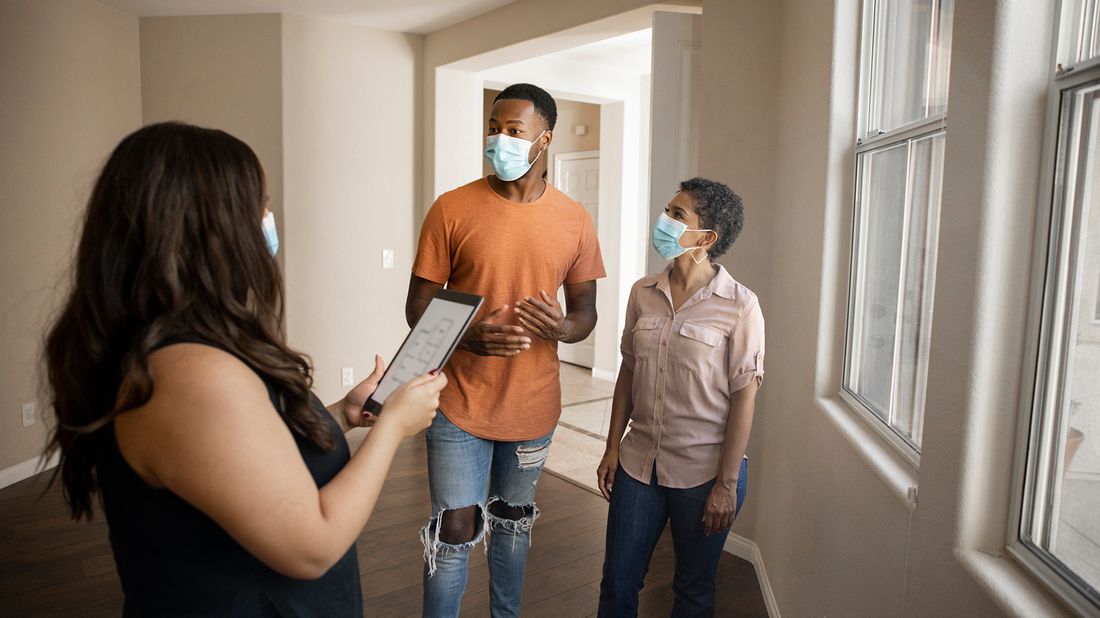 Many sectors of the U.S. economy have felt the economic sting of COVID-19, but not the housing market: Nearly a million new single-family houses were sold in October — up 41.5 percent over the same time last year, according to the Census Bureau. Meanwhile, existing-home sales grew for the fourth consecutive month in September to more than 6.5 million, according to the National Association of Realtors. 
"Home buyers are piling in," says Seth Lejeune, a real estate agent with RE/MAX Homepoint in Royersford, Pennsylvania. "Everyone's chasing today's low interest rates."
The rush to find a new home during the pandemic, however, is causing some homebuyers to make costly mistakes. If you're thinking about purchasing a home, here are five homebuying mistakes to avoid in today's market.  
NOT SHOPPING AROUND FOR THE BEST MORTGAGE RATES  
Mortgage rates have remained at record lows since July, when they fell below 3 percent for the first time. But consistently low rates are lulling some buyers into thinking they don't need to shop around for the best rates and loan terms, Lejeune says.

That can backfire in a big way. One LendingTree study looked at markets across the country and estimated how much it would cost homeowners if they took the first mortgage rate they were offered versus one that was a half-percentage point lower. The company found that the average homebuyer could save $44,500 in interest over the lifetime of their loan by shopping around.  

UNDERESTIMATING HOW MUCH HOME YOU CAN AFFORD 
"With interest rates where they are, I think a lot of home buyers can actually afford more than they realize," says Adam Linder, a real estate agent at Northrop Realty in Rehoboth Beach, Delaware. 

Real estate brokerage Redfin recently calculated how much someone with a $2,500 monthly housing budget could afford based on their mortgage rate. At a 3.77 percent fixed rate on a 30-year mortgage, the buyer could afford a home that was $483,250. But at a 3 percent rate, that same homebuyer could afford a $516,500 home. In other words, the homebuyer has gained $33,250 more in buying power at today's mortgage rates.  

So if it's been a while since you last calculated how much home you can afford, it's worth crunching the numbers again to see what's in your price range now.  

WAIVING A HOME INSPECTION  
To compete in today's market, some homebuyers are waiving a home inspection contingency when making their offer — and it's working to their advantage: 20 percent of winning buyers in June waived their right to an inspection, up from 13 percent a year ago, a separate Redfin study found.  

But waiving a home inspection can be risky financially, especially when buying an older home, Lejeune warns. Porch.com found that 86 percent of homebuyers who hired inspectors found at least one problem that needed to be fixed, with roof damage being the most common issue.  

Although Linder recommends the home inspection contingency, he offered a strategy for those going up against multiple offers. "You can put a limit on your home repair requests," he says. "That's one way to protect yourself while also making your offer more attractive. For example, you can say, 'We reserve the right to back out of the purchase if we uncover repairs that exceed $10,000.'"  

MAKING AN OFFER SIGHT UNSEEN 
Because of COVID-19, some homebuyers are making offers on homes without seeing them in person. "I think you can get away with it on a rental, because a rental is inherently temporary and lower risk, but if you're going to take possession of a large asset like a house, it's too big of a purchase to make over the Internet," Lejeune says. 

One workaround is to ask a seller if they'll allow your real estate agent to view the home on your behalf (with safety protocols in place, of course). If your agent is allowed to visit the property, "consider FaceTiming with them so that you can at least walk through the home virtually," Linder suggests. 

RELYING ON PRE-COVID-19 HOUSING DATA  
It's common to use comparable properties, or "comps," to assess the value of a home you're interested in. (Comps are recently sold homes that are similar in location, square footage and style to the subject property.) But if any housing data you're looking at is more than nine months old, it may be too outdated. "I wouldn't look at any homes that were sold before March," Linder says. "It's a completely different market now than it was before the pandemic."
Take the next step
Our advisors will help to answer your questions — and share knowledge you never knew you needed — to get you to your next goal, and the next.
Get started